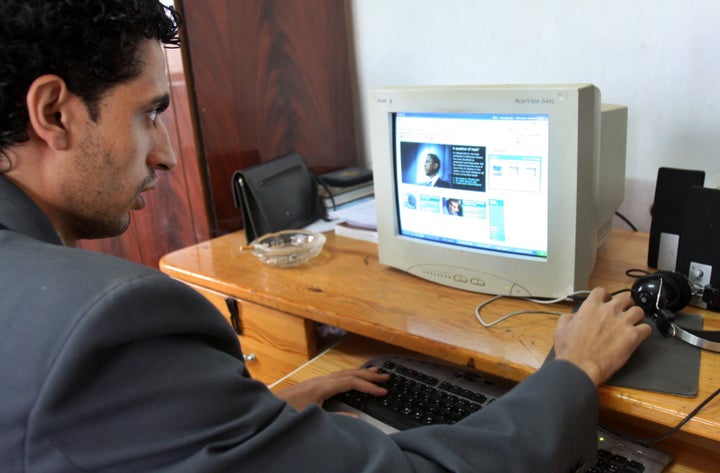 From his base in the Gaza Strip, Majed Abusalama has employed social media to ensure that the rest of the world gets a real-time picture of what is unfolding. He has tweeted incessantly, chronicling seemingly every bomb, every death, the sense of fear and outrage.
But with each passing day, the 25-year-old Palestinian journalist said he fears that his latest report could be his last. At any moment, he said, Israel could cut off access to the Internet for him and everyone else inside Gaza, effectively disconnecting the territory from the rest of the world.
With that threat in mind, Abusalama has been preparing alternate ways to stay connected. He has been stockpiling SIM cards that would allow his mobile phone to connect to wireless networks in Egypt. And he has downloaded special software for his smartphone that would allow him to stay online, even if local wireless networks are shut down.
"This is a war," Abusalama told The Huffington Post by phone from Gaza. "We don't know what could happen. The Internet is the only way to send information, so it would be good to have a Plan B."
Israel's advantage over Palestinian militants extends beyond the powerful military apparatus it has deployed this week in response to the rockets landing on its citizens. Israel also has unique control over connectivity. Gaza's telephone networks and Internet servers run through Israel, which gives Israel a potential chokehold over communications inside the Palestinian territory.
"Israel could potentially disconnect the network or censor or surveil the network," said Jillian York, director of international freedom of expression at the Electronic Frontier Foundation. "Basically Gaza has no sovereignty over their own Internet."
"There has been no other case in the history of modern warfare where one side controls all the communication infrastructure of the other," the newspaper said.
No news reports have confirmed that Israel plans to shut communications in Gaza. But rumors of a communications blackout have proliferated on social media, Abusalama said, prompting tech-savvy Palestinians to prepare.
A hacker group called Telecomix posted a message last week with instructions on how to work around a potential Internet shutdown. The group told Palestinians to use an Egyptian cellular card to access the Internet from their phone or tablets. Egyptian wireless networks can always be captured from Gaza, according to the group.
Michael Dahan, a professor of Internet and politics at Sapir College in Israel, called Israel's access to Gaza's telecom networks "a digital extension of its control of the Gaza Strip."
Dahan said an Internet shutdown would have little effect on Hamas, which relies on Egyptian networks and long-range walkie-talkies to communicate. But he said Israel could use its control over Gaza's communications to eavedrop on Palestinians, or to block information from citizens and journalists during a potential ground offensive.
"If the fighting goes on and Israel enters the Gaza Strip, I assume Israel will cut off Internet and cell connectivity to prevent people from recording the presence of soldiers," Dahan said. "It would make operational sense."
The conflict between the Israelis and Palestinians has played out increasingly online, with both sides broadcasting attacks in real time on social media. Israeli officials said Monday there have been 44 million cyberattacks on government and security services websites in the past week, with a few sites briefly knocked offline.
It's not uncommon for governments in the Middle East to shut down telecom networks to control the flow of information during conflicts. The Mubarak regime cut off most Internet and cell service in Egypt during the uprising there. Last June, Syria's government shut down Web access to stifle news about escalating protests and violence, according to the Internet monitoring firm Renesys.
A team of telecom experts -- funded by the State Department -- has been building technology that creates a virtual wireless network when a government shuts down or monitors telecommunications systems.
The projects use mini-antennas to wirelessly connect cell phones and laptops to each other and form a "spiderweb of connectivity" if traditional networks are cut off, according to Sascha Meinrath, director of the Open Technology Institute at the New America Foundation.
"It's a mechanism where people can continue to swap information and make cell phone calls even if Internet connectivity or cell phone infrastructure is not existent," Meinrath said.
He said "off-the-shelf" Wi-Fi equipment could be used to extend the makeshift wireless network for dozens of miles.
"For a couple hundred dollars, somebody could easily re-establish Internet connection from Jerusalem into Palestine," Meinrath said.
For his part, Abusalama is keeping his international SIM cards in his wallet. He plans to distribute them to friends if the Internet goes down in Gaza.
"If the Internet is shut down, we're going to use them," Abusalama said, as an ambulance blared in the background. "This is about freedom of expression. I want everyone to know what's going on in Gaza and what I'm reporting on."
Related
Before You Go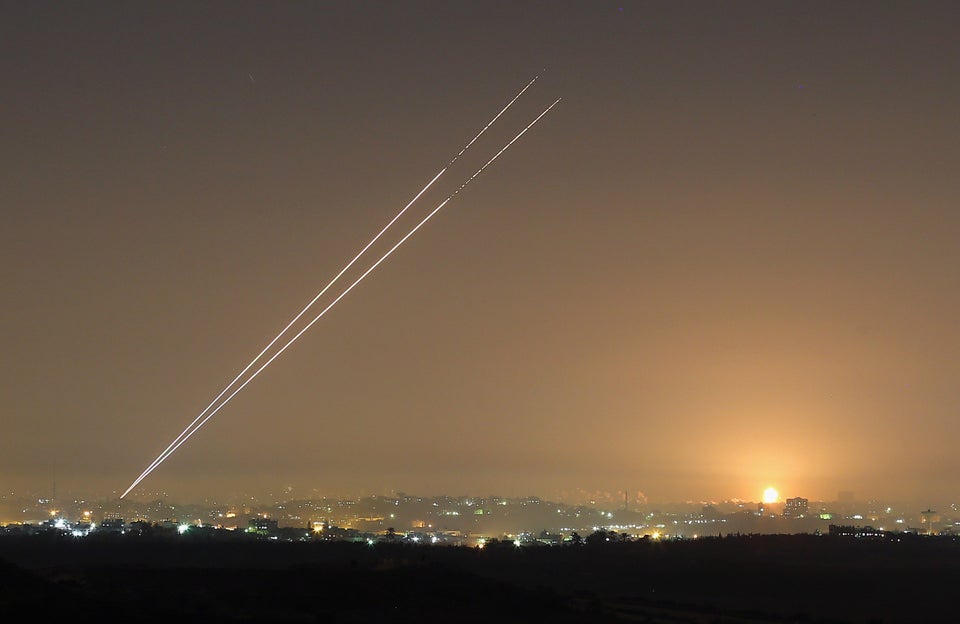 Israel-Gaza Conflict
Popular in the Community