 CAIRO, Nov 14 (Reuters) - Palestinian President Mahmoud Abbas called on Wednesday for an urgent Arab League meeting on Israel's strikes on Gaza, Egypt's news agency MENA said, quoting a Palestinian official in Egypt.
"Barakat al-Fara, the Palestinian ambassador in Cairo and the Palestinian representative in the Arab League, announced that based on instructions from President Mahmoud Abbas, the Palestinian state had asked for an urgent meeting of the Arab League to discuss the Israeli offensive on Gaza strip," MENA said.
Israel launched a major offensive against Palestinian militants in Gaza on Wednesday, killing the military commander of Hamas in an air strike and threatening an invasion of the enclave that the Islamist group vowed would "open the gates of hell".
The Arab League is expected shortly to issue a statement condemning the strikes, according to an Arab League official.
Deputy Arab League chief Ahmed Ben Helli told Al Jazeera television that the League had spoken with the Palestinian President and some Arab ministers to decide on what could be done in reaction to the Israeli strikes.

Related
Before You Go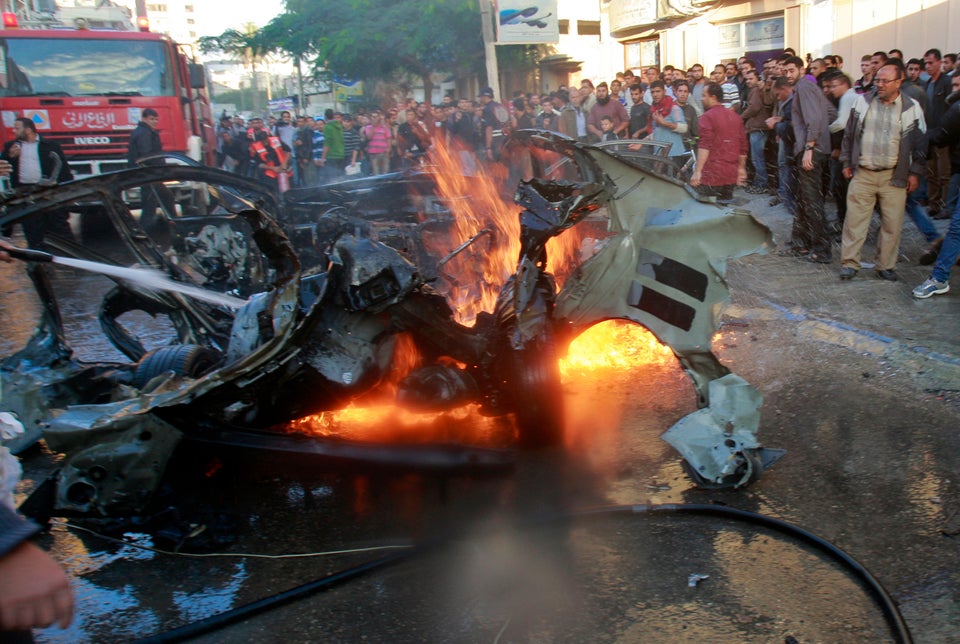 Israeli Strike Hits Gaza
Popular in the Community