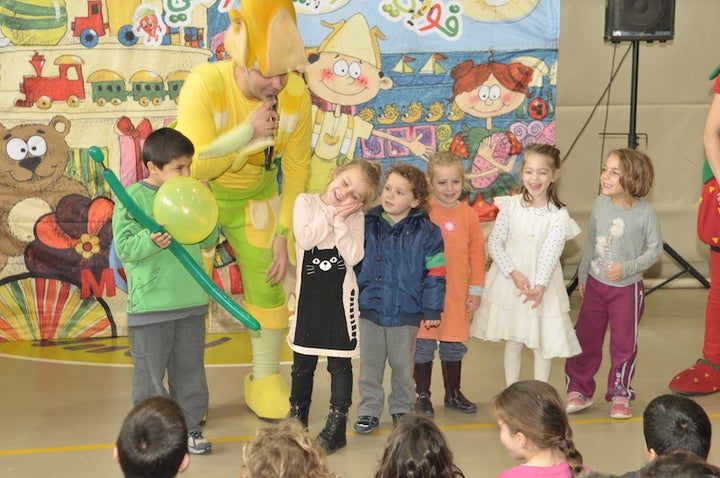 JAFFA, Israel — Amid ongoing violence between Palestinians and Israelis, a school in this city seems more determined than ever to teach Arab and Jewish children about coexistence.
In a sunny playground here just 3 miles south of Tel Aviv, children paint recycled tires in vibrant colors and refurbish wooden furniture to beautify a place that many in the community say is their best chance at a peaceful future.
This is the Jaffa branch of "Yad b'Yad" — or "Hand in Hand" in both Hebrew and Arabic — a school made up of four kindergarten and two first-grade classes that aims to respond to growing Jewish-Arab segregation and violence with mutual respect and open dialogue.
"Psychologically, this is the only place where we feel that my children, and my neighbor's children, are secure," said Hani Chamy, an Arab engineer and generations-old resident of Jaffa who was one of the first parents to send her two girls to the pre-school. "It's a great relief."
The current round of violence began in mid-September over tensions at a holy Jerusalem mountaintop site sacred to both Muslims and Jews. Since then, confrontations have increased. So far, 11 Israelis have been killed, mostly in stabbings, while 55 Palestinians, 35 of them identified by Israel as attackers, have been killed by Israeli fire.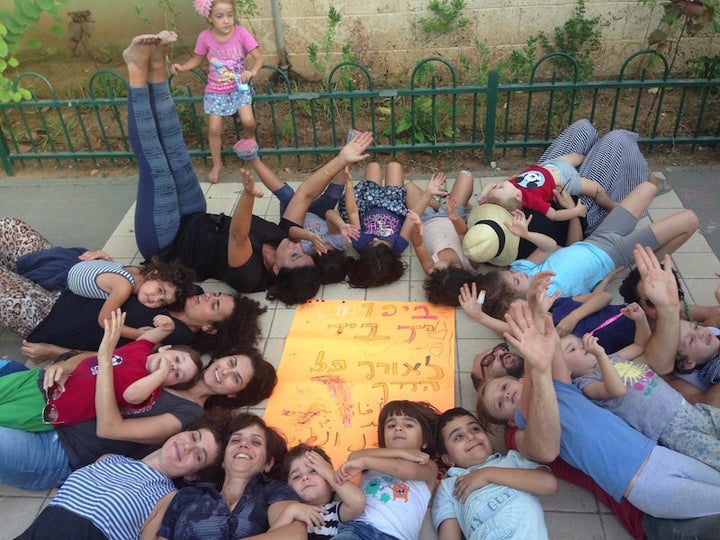 Bringing together Jewish and Arab students is a revolutionary idea in Israel, where children usually register for schools along demographic lines — Arab, secular Jewish or religious Jewish. And it appears to be gaining traction.
When Hand in Hand opened its Jaffa branch — the newest of five schools — three years ago, 35 Arab and Jewish students attended. Today, enrollment is 170, split almost evenly between Arabs and Jews, and applicants are expected to grow each year.
Each class has two teachers — one Arabic-speaking and one Hebrew-speaking — and students learn to master both languages. The schools mark all Jewish, Muslim and Christian holidays.
Anat Itzhaki, director of the Jaffa branch, said teachers and parents welcome complicated issues, such as how to handle sensitive dates like Israeli Independence Day and "Nakba" Day, when Palestinians commemorate of the "catastrophe" they say was the creation of the state of Israel.
The school is vital for the community and parents — who understand their 5-year-olds may not yet grasp the implications of their ethnic, religious or national identities — to show that it is possible to "be together, while still different, and learn about each other," Chamy said.
A PTA meeting last week functioned as a kind of support group, where parents expressed mutual feelings of frustration and despair over the growing violence. One Arab parent spoke about how one of her relatives had been doused with acid, and another about how a relative was fired from work because she expressed support for Palestinians.
Hand in Hand sought a different approach last week when Tel Aviv and three other Israeli cities barred the mostly Arab custodial staff from campuses during school hours for security reasons. The Jaffa branch brought cakes for its janitors as a sign of solidarity and to show appreciation.
Israeli-Palestinian coexistence projects have been around for decades, from groups like Combatants for Peace — which brought together former Israeli soldiers and former Palestinian militants — to Seeds of Peace — which placed Israeli and Palestinian children in summer camps in Israel and abroad — and a long list of Israeli-Palestinian magazines, dialogue programs and economic initiatives.
Seeds for Peace introduced a follow-up program in March for its 5,000 graduates, more than half of whom are now leaders in their fields, and one in five of whom are working in the coexistence movement, according to studies by the group's former Middle East program director, Ned Lazarus.
Even though Jaffa is known for its liberal politics and large activist community, such initiatives remain important because segregation poses a threat, said Dafna Kaplan, a photographer and Jewish Israeli mother at the Hand in Hand School. Since the recent spike in violence, she said her daughter — who studies at another school in Jaffa — for the first time referred to Palestinians as "dirty Arabs."
"This is the only sane place," Kaplan said about Hand in Hand. "But also I feel like it's a mission. You have to create it. It won't happen by itself."
Kaplan's doing just that by spearheading a project to show the diversity of voices in the community. She's taking a series of photos of those connected to the school and will project them on a clock tower in town, along with a paragraph about their stories.
While parents are eager to foster mutual understanding during these tense times, it's easy to see a sense of normalcy back at the school's playground when Jewish and Arab children go to class together.
"It's fun to know other languages because then you can speak with all kinds of people!" exclaims Ofri Druckman, 5, as two of her friends, one Arab, one Jewish, nod in agreement, before they all resume playing on the wooden jungle gym.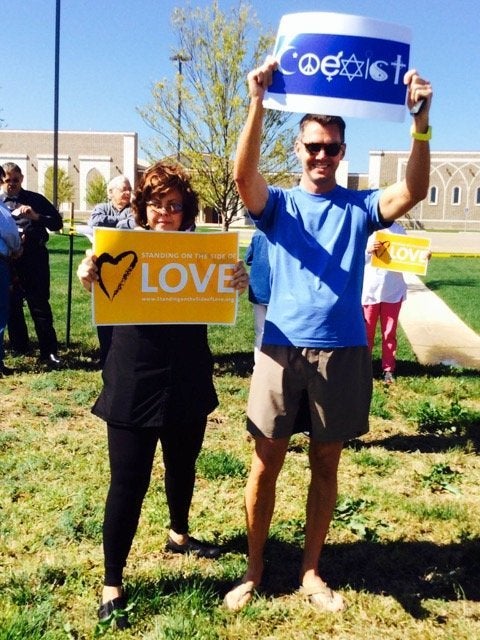 Interfaith Community Stands In Solidarity With American Muslims
Related
Popular in the Community