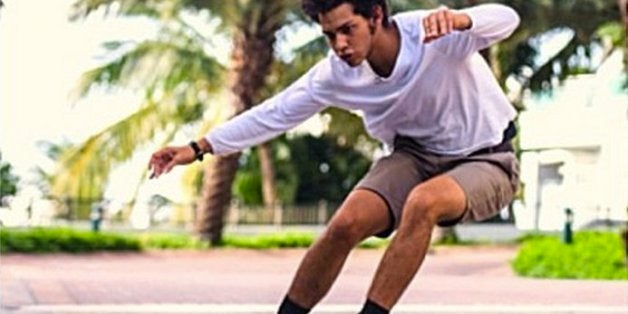 "We believe that the customs and the practices and the polices of the Miami Beach Police Department and the city of Miami Beach with regards to its use of force, including its use of a Taser weapon, do not protect against the unreasonable and excessive use of force," said attorney Todd McPharlin. The suit also alleges that police training and supervision is inadequate to prevent the use of excessive force, and that officers are not properly trained to give medical attention after the use of a Taser.
Israel Hernandez, 18, was scrawling graffiti on an abandoned, paint-covered McDonald's on the morning of August 6 when he was spotted by police. More than half a dozen officers joined in a seven-minute chase that ended when Officer Jorge Mercado shocked Hernandez in the chest.
Friends told WSVN that officers shoved Hernandez against a wall, then high-fived as he lay motionless. An emergency transcript from the incident suggests that about half a minute after announcing Hernandez was in custody, officers noticed he appeared to be having a seizure.
Fire rescue arrived some four minutes later, but it was too late: Hernandez was pronounced dead at Mt. Sinai Medical Center.
"Officers had no reasonable basis to fear for their own safety or the safety of the public," the lawsuit reads, according to Reuters.
Mercado was placed on paid leave after the incident, which will be the focus of an independent review by the Florida Department of Law Enforcement as well as an investigation by Miami Beach Police and local prosecutors. Internal Affairs files obtained by The Huffington Post show Mercado has been accused of excessive force in the past, particularly a 2008 incident during which two Iraq war veterans were beaten -- and one tasered -- in their South Beach hotel room.
Records show Mercado was also alleged to have broken a man's nose while brawling off-duty, disciplined for failing a drug test, investigated for arresting a woman trying to ask for help getting home in 2012, and caught up in a scandal over questionable overtime. The drug test failure was the only accusation to stick against Mercado after the Iraq veterans dropped their complaint because of the damage a court battle would have done to their careers and families.
But "police forces across the United States currently permit a wide use of the weapons, often in situations that do not warrant such a high level of force," wrote Amnesty International workers, urging stricter limits for Taser use.
The suit is intended "to make sure there are no more Israels happening in where we live," said Hernandez's sister, Offir. "We want justice and support."
This article has been updated with details from the lawsuit.
Before You Go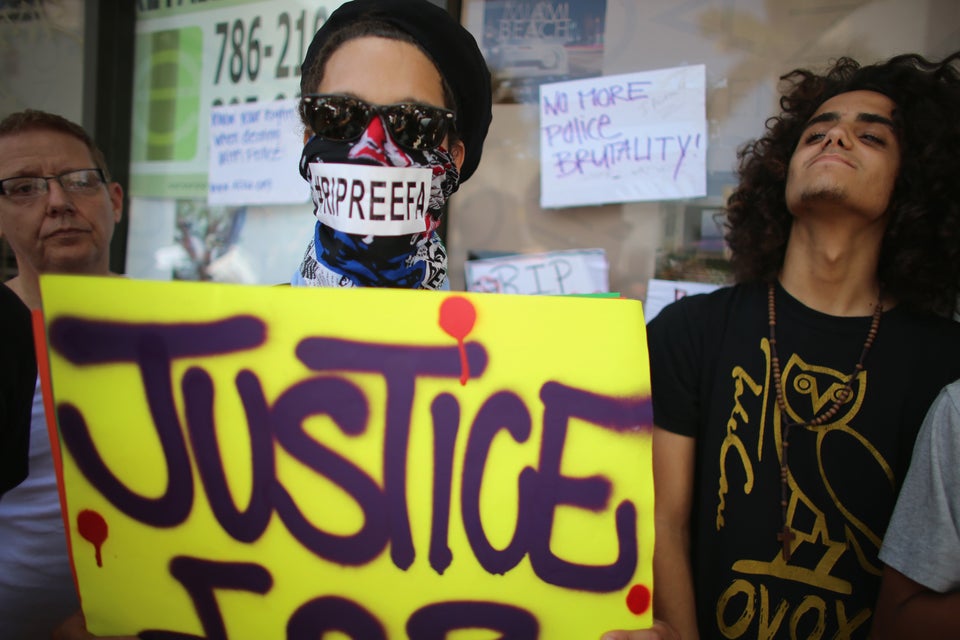 Israel Hernandez Rally
Popular in the Community