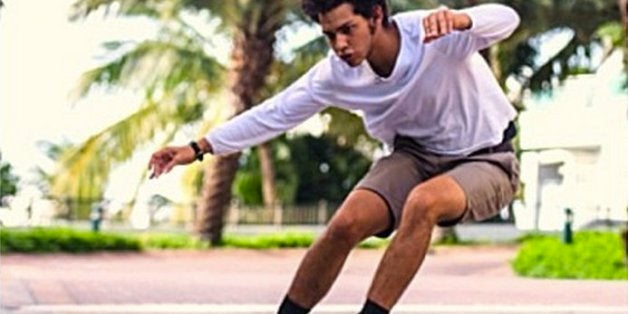 A medical examiner has confirmed what killed a teenage artist who did not survive a controversial encounter with Miami Beach police: as first reported by the Miami Herald, it was the shock from an officer's Taser, which produced "sudden cardiac death."
The conclusion -- that a Taser is the primary cause of death -- is rare, and likely to stoke the ongoing debate over the safety of the devices and how they are used.
Hernandez died one early morning last August, shortly after Miami Beach police spotted him scrawling graffiti on an abandoned, paint-covered McDonald's. A foot chase ensued involving "more than half a dozen" officers, according to Miami New Times, and when Hernandez was cornered, Officer Jorge Mercado shocked him in the chest.
"Officers had no reasonable basis to fear for their own safety or the safety of the public," the lawsuit reads. The suit also claims police training and supervision is inadequate to prevent excessive force, and that officers are not properly trained to give medical attention after the use of a Taser.
But disturbingly, three other men have died in recent weeks after being Tasered by Miami-area police. Reports New Times:
On February 5, 21-year-old barber Willie Sams died after Miami-Dade Police used a Taser on him during an altercation. The 21-year-old was in town visiting family from Georgia.

Three weeks later, two more men died on the same day following use of the device.

On February 27, 37-year-old Maykel Antonio Barrera died after MDPD shot him with a Taser. Hours later, backyard boxer Treon Johnson, 27, died after he was shocked by Hialeah Police.
UPDATE, 5:30 p.m.: A group of friends and concerned community members called Justice For Reefa have announced plans for a press conference Monday morning to demand the arrest of the officer who Tasered Israel Hernandez.
"The medical examiner's report is saying what we have known for seven months. Israel was killed by Jorge Mercado in violation of state law and Miami Beach policy," said Jorge Estomba, a Justice for Reefa committee member, in a statement. "And Israel's killer has neither spent a day in jail for his crime nor has he lost his job as a police officer. Everyday that goes by in which State Attorney Katherine Fernandez Rundle does not arrest him, is a day in which justice is not served for the people of Miami."
The group plans to appear outside Fernandez Rundle's Miami office at 10:30 Monday morning.
Before You Go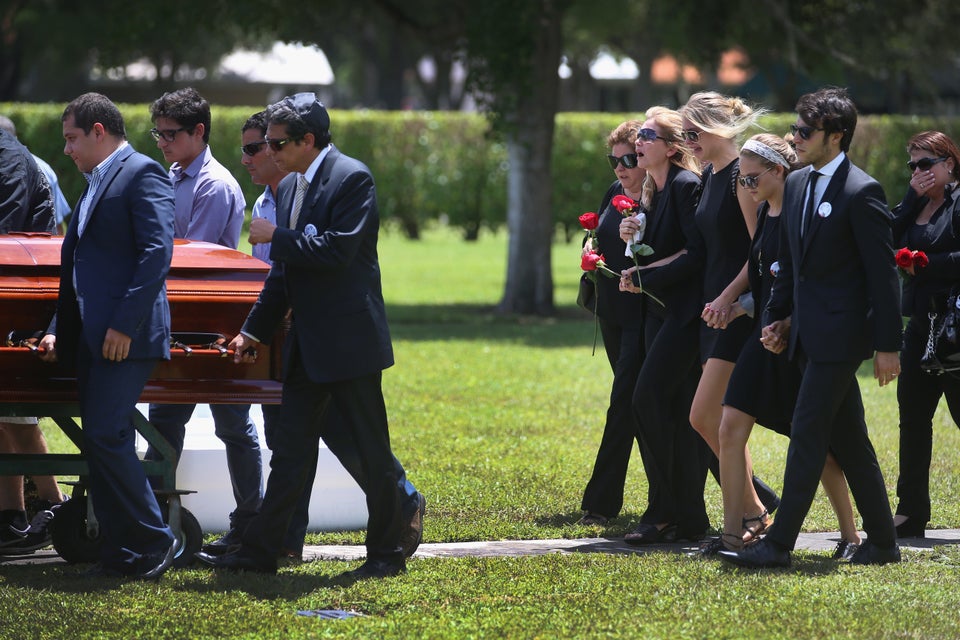 Israel Hernandez Death: Rally, Tributes, And A Family Funeral
Popular in the Community