The owner of a cafe in central Israel is attempting to bring people together in the conflict-laden region over hummus.
Kobi Tzafrir is providing a 50 percent discount to Jewish and Arab customers who eat at the same table at the Humus Bar, his restaurant in the town of Kfar Vitkin, Al Jazeera reports.
The offer first appeared on the business's Facebook page on Oct. 12, but started seeing international media attention this week. The post, translated from Hebrew by HuffPost, reads:
Scared of Arabs? Scared of Jews? With us there are no Arabs! But also no Jews ... With us there are only human beings! And real, wonderful Arab hummus! And great Jewish falafel! And free refills on all hummus dishes if you're Arab, Jewish, Christian, Indian, et cetera ... Special discount: 50% off on hummus dishes for a table where Jews and Arabs are sitting together! *Valid Sundays through Thursdays.
Customers have responded positively to the ad, Tzafrir told Al Jazeera, noting that at least three tables have taken advantage of the deal, but more mixed tables chose to pay full price in support of Tzafrir's plan.
"If there's anything that can bring together these peoples, it's hummus," the owner told the Times of Israel, explaining that he came up with the idea in response to increasing intolerance in the area.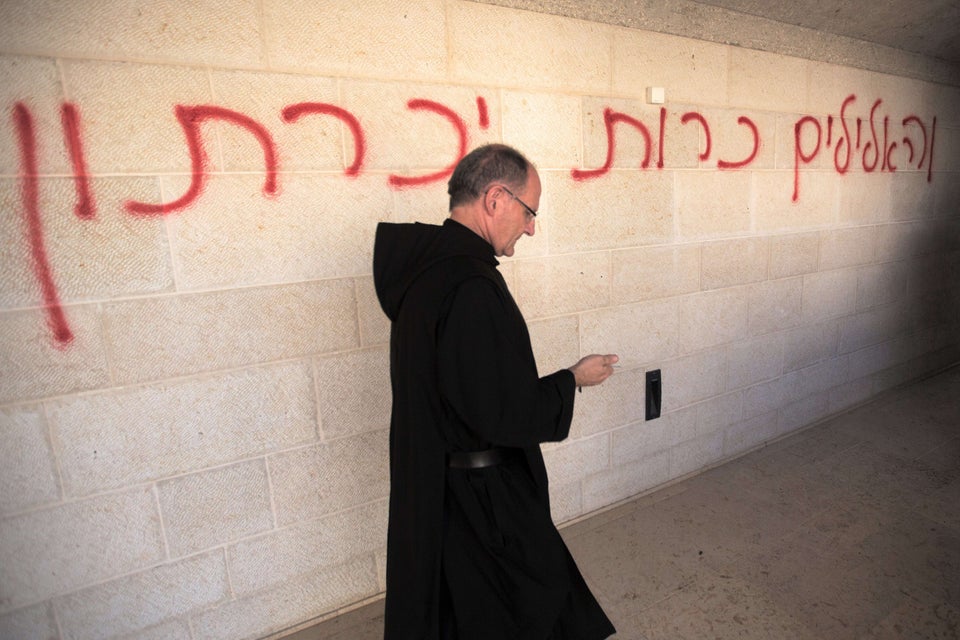 Attacks On Churches In Israel
Related