The 16-year-old was abducted from his East Jerusalem neighborhood Shuafat on July 2. His body was later found in a nearby forest, and an autopsy concluded that he had been burned alive.
After three Israelis were charged in Abu Khdeir's murder later that month, Israel formally recognized the teen as a victim of terror.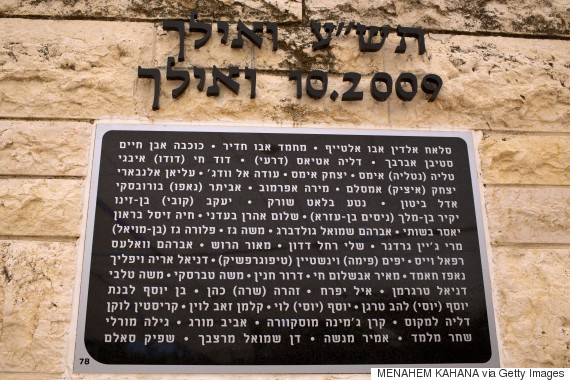 A memorial stone in Hebrew shows the name of Mohammed Abu Khdeir (third name from right to left) among names of victims of Acts of Terror at Mount Herzl in Jerusalem on April 21, 2015. (MENAHEM KAHANA/AFP/Getty Images)
The inclusion of a Palestinian victim on an official Israeli memorial has provoked both consternation and praise inside Israel.
Members of Almagor, an Israeli organization for families of terror victims, have threatened to deface Abu Khdeir's name on the memorial if authorities do not remove it. "Abu Khdeir wasn't murdered as a political statement concerning Israel's existence -- he was killed in a crazed act committed by criminals," a representative of the group told Israeli media.
Meanwhile, one father of an Israeli terror victim said it was an "honor" for Abu Khdeir's name to appear on the memorial near that of his 14-year-old daughter. Rami Elhanan, who works with the Parents Circle-Families Forum network of bereaved Israeli and Palestinian families, told The Times of Israel that such moves are the only way to end the "cycle of violence and revenge."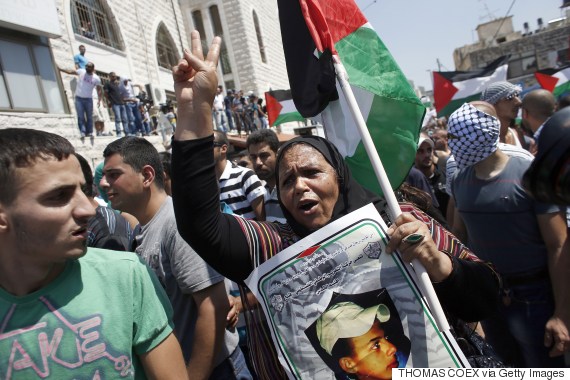 Mourners rally for the funeral of Palestinian youth Mohammed Abu Khdeir in East Jerusalem on July 4, 2014. (THOMAS COEX/AFP/Getty Images)
Abu Khdeir's family had mixed feelings about his commemoration by an Israeli government-backed initiative.
His mother, Suha, emphasized that her son was "a Palestinian martyr, and not Israeli." Abu Khdeir was a Palestinian resident of Jerusalem, but not a citizen of Israel, like nearly 300,000 other Palestinians in the disputed city that is under Israeli control.
The main suspect in Abu Khdeir's murder, Yosef Haim Ben-David, told investigators he killed Abu Khdeir in revenge for the Israeli teens' deaths. Ben-David, who claimed to be the messiah at a hearing last year, is expected to plead insanity, which the Abu Khdeir family fears will allow him to evade a murder conviction.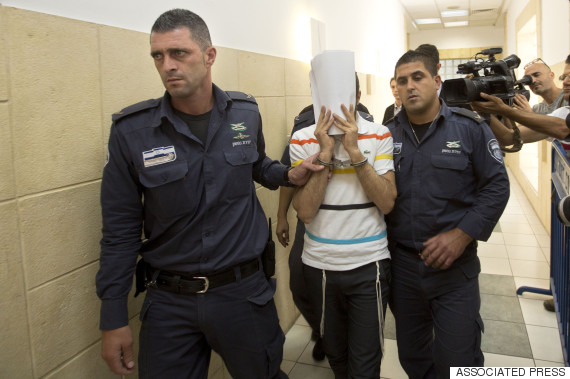 An Israeli man is escorted by prison guard officers after being indicted in the death of Mohammed Abu Khdeir, July 17, 2014. (AP Photo/Sebastian Scheiner)
"This is a great initiative meant to honor my son, but I'm more interested with something else entirely: for the court to do justice with those who burned my son alive, and sentence them to the appropriate punishment," Hussein Abu Khdeir told Israeli news site Ynet. "I want justice and not honor. What good is it going to do me if they carve his name in stone?"
REAL LIFE. REAL NEWS. REAL VOICES.
Help us tell more of the stories that matter from voices that too often remain unheard.
BEFORE YOU GO
PHOTO GALLERY
Clashes In East Jerusalem