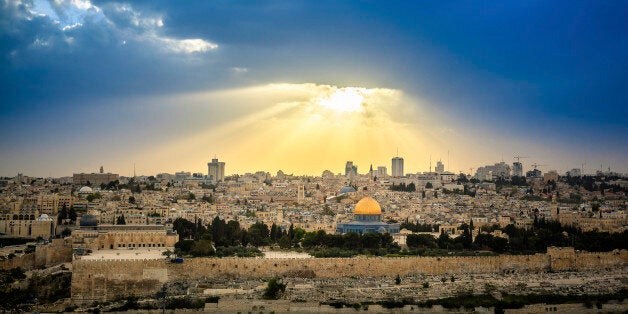 Israel seems to be undergoing a protracted period of gloom and doom. The quarreling about its future leaders and possible downfall of Netanyahu make Israel look weak and incompetent. The passing of the Iran deal and dominance of its hardliners means that within five to 10 years Iran will threaten little Israel (8,000 square miles) with nuclear bombs launched from bases only 700 miles from Tel Aviv. Hizbollah and Hamas have built up sophisticated arsenals and tunnel capabilities (replete with showers and cafeterias) for their fifth war with Israel. Radical Islamic groups are close to the Israeli-controlled Golan Heights.
The success of the Boycott Divestment and Sanction (BDS) movement in the United States and Europe and the repeated denunciation of Israel at the United Nations bodes poorly for Israel. The inability to end the Israeli-Palestinian conflict after nearly a century leaves Israel vulnerable to international criticism. Israel's most rapidly growing groups (ultra-Orthodox Hasidim and Israeli Arabs) are also anti-Zionist and could reach 40 percent of Israeli population by 2050.
But, in many areas Israel excels. If today's version of the 19th century Industrial Revolution is the High-Tech Revolution, then Israel is well placed. As Michael Dell said last week in Tel Aviv, "Israel is the center of the digital future...Israel's performance has inspired the entire world and it's important for us to be in Israel. Technology here improves by about 10 fold every five years." Fully 250 foreign high-tech companies have opened offices and research and development centers in Israel. Forbes' Under 30 Summit EMEA, which brings together nearly 700 of the leading young entrepreneurs in the US, Europe, Middle East and Africa, was held last month in Jerusalem and Tel Aviv because, in Forbes' words, "they are the most entrepreneurial places on the the planet with more startups per capita than Silicon Valley." New York's new Cornell Tech School in Manhattan is a cooperative work of Cornell and Technion. In China Shantou University is pioneering with Technion for China's first hi-tech university. In Skolkovo in Moscow Israeli hi-tech will commercialize new Russian creations.
Israel is strong in modern military technology. It is one of nine nuclear powers in the world with 80-200 nuclear weapons and one of only five powers in the world with a nuclear triad able to deliver nuclear weapons through dropping bombs from planes, firing warheads on land-launched missiles at land targets and firing missiles from submarines. Israel has done well in 11 conventional wars and spends 15 billion dollars on defense with 177,000 soldiers, 3,900 tanks and 680 planes. Its quartet of Iron Dome, David's Sling, Arrow 2 and soon Arrow 3, developed with the United States, make them world leaders in anti-missile defense. Two military analysts, Patrick Megahan and Chris Harman, found in 2014 that the Israeli Air Force is "the best in the world" and Israeli ground forces are "the best in the Middle East."
Israel is doing well economically. It is one of the world's top 10 arms exporters and over 40 percent of it exports are in high-tech. Its unemployment rate of 4.9% is its lowest in 33 years. Israel is conducting free trade talks with India, South Korea and China. Immigration to Israel continues to rise with over 30,000 immigrants expected this year heavily from Russia, Ukraine and France. Its Third World economy ($6,000 GNP/capita) in the 1950s has blossomed into a strong First World economy with $38,000 GNP/capita. Israel exports $2 billion of water technology worldwide.
The once hostile inner circle of Egypt, Jordan and Syria from 1948-1982 has been transformed by peace treaties with the first two countries and the disintegration of the third one. Israel coordinates in intelligence and military affairs with Egypt. An Egyptian textbook just published for 9th graders explains "the advantages of peace for Egypt and the Arab states" with a photograph of Israeli Prime Minister Menachem Begin. Egyptian leader Al Sisi is offering to help Israel and the Palestinians achieve a lasting peace. Israel coordinates with Jordan on a regular basis.
Many countries send their intelligence people to Israel to learn about combating Islamic terrorism. Hizbollah, which has lost over 6,000 dead and wounded in Syria, seems unlikely to want to take on Israel again. Hillary Clinton and Donald Trump, the likely Democratic and Republican Presidential candidates respectively, are relatively pro-Israel. Diverse countries such as France, Spain and Switzerland, have taken action against BDS.
As Israel moves towards its 70th anniversary in two years, it has great accomplishments that have enabled the state to survive and flourish in one of the world's most turbulent regions, the Middle East.
Related
Popular in the Community