Although Israel is well known as a leading international contributor to medical innovation and research, it is a lesser known fact that the Jewish state offers quality medical treatment to all minorities in the country as well as across the region.
This past summer, a 51-year-old Palestinian Arab suffering from Parkinson's disease received successful therapy treatment in Haifa's Rambam Medical Center. Tarik Sadek Abu Baker, an accountant who lives in Judea and Samaria, was treated for debilitating symptoms of Parkinson's disease through a special treatment known as Deep Brain Stimulation (DBS), used to treat a variety of neurological disorders.
While medication is normally used to treat the disabling symptoms of Parkinson's disease, which include tremors, rigidity, slowed movement and walking problems, within 12 years, Abu Baker had stopped responding to Parkinson medication.
Consequently, the Palestinian Authority directed Abu Baker to the Movement Disorders Center at Haifa's Rambam hospital, lead by Senior Neurologist Dr. Ilana Schlesinger.
The French neurosurgeon Professor Alim-Louis Benabid developed DBS therapy in 1987. The treatment became available in Israel in 2003. Haifa's Rambam Medical Center has treated 25 patients with DBS therapy since 2008.
According to the Rambam Medical Center website, the hospital's Movement Disorders Center has been building a quiet reputation for its medical advancements in the Middle East. Inquiries into treatment programs come as far as Iran.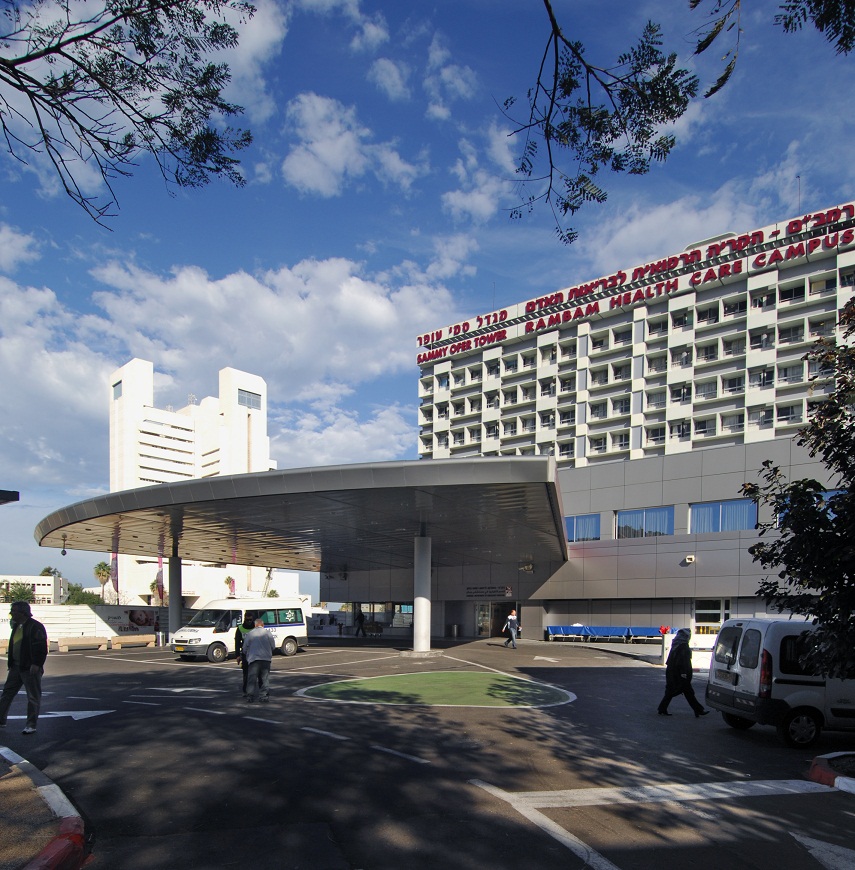 Photo Credit: American Friends of Rambam Medical Center
The medical staff at Rambam described Abu Baker's situation as especially difficult. "He could barely move or talk because of severe rigidity and tremors," said nurse Ilana Erikh, after Abu Baker's hospitalization. "It hurt me to see so young a person entirely disabled and trembling, who couldn't do anything without assistance. He obviously needed extraordinary measures."
Deep brain stimulation is used for people whose symptoms cannot be adequately controlled with medications for Parkinson's disease. The treatment delivers electrical stimulation to block abnormal nerve signals in targeted areas of the brain. Many people who undergo the therapy, experience significant improvement in their symptoms and can also reduce the amount of Parkinson medication.
While DBS therapy and medication cannot cure Parkinson's disease, these treatments can ease the symptoms that impede quality of life and allow patients increased mobility.
At Rambam, Professor Menashe Zaaroor, Director of the Department of Neurosurgery, implanted leads and neurostimulators into Abu Baker. After three weeks, Abu Baker returned so that neurologist Dr. Maria Nassar and nurse Ilana Erikh could switch on the neurostimulators' batteries and adjust the voltage.
Following the visit, within an hour, Abu Baker could walk and move freely and showed no visible signs of the disease.
Ginan Salim, Abu Baker's wife, described the warm treatment at Ramban. "We were made very happy last week because my husband, who has needed me to help him with personal hygiene, eating and preparing for sleep, has improved and doesn't need my assistance anymore. We didn't expect such quick results," she said on the medical center's website.
This is not the first time that the Rambam Medical Center has been engaged with Israel's Arab and Muslim sector. During Ramadan last year, the medical center engaged in research to help diabetic Muslims to better safely fast. Rambam's Professor Naim Shehadeh discovered that particular types of insulin help patients avoid suffering from side effects and health complications that can develop during the fast.
Professor Shehadeh conducted research among 300 diabetic patients treated at clinics in northern and central Israel in 2011. "We proved that this special protocol significantly reduced patients' chances of developing adverse events during the Ramadan fast," stated Professor Shehadeh.
In addition, Professor Shehadeh added that these particular types of insulin have been made available by the Israel Ministry of Health and are included in the ministry's list of subsidized medications which can be acquired in pharmacies across Israel.
Popular in the Community