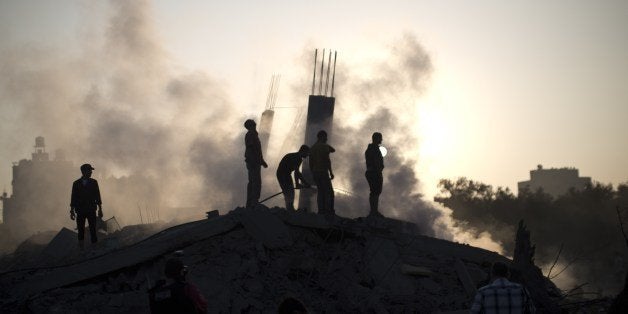 Press freedom group Reporters Without Borders has accused the Israeli Defense Forces of "deliberately targeting" journalists during the latest round of violence in Israel and Palestine.
Israel has launched dozens of strikes in Gaza. The attacks follow days of violence spurred by the killing of Israeli and Palestinian teenagers, as well as sustained rocket fire into Israel from Hamas.
Journalists have found themselves frequently caught in the crossfire in recent days. Last week, an NBC News crew filmed itself in the midst of a crowd of Palestinians being fired on by Israeli police in Jerusalem. CNN's Ben Wedeman was also hit by a rubber bullet.
RWB focused mostly on Palestinian journalists in its report. "Many journalists have been targeted by the Israeli army," the group wrote on Monday. "Others have been arrested arbitrarily. And security forces have been conducting raids on media offices. RWB urges the Israeli military to allow news professionals, whether Palestinian or foreign, to carry out their work freely and safely."
Israel's last major offensive in Gaza, in 2012, also brought with it charges that the IDF was deliberately targeting journalists, at least three of whom were killed in Israeli strikes. Israel responded that it was only going after Hamas, which it said was using reporters as human shields.
Read the full RWB report here.
Related
Popular in the Community