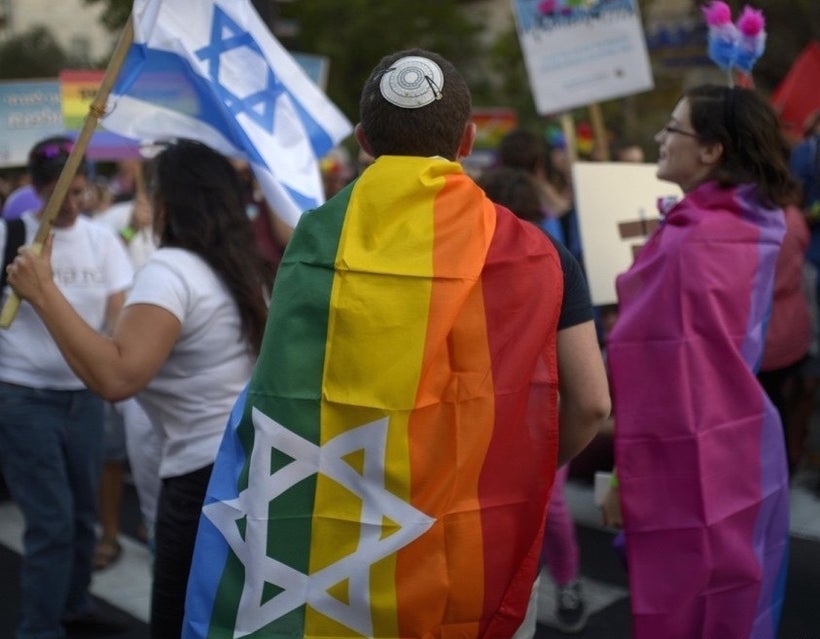 The Israeli government this week informed the supreme court of its decision to sustain policies limiting adoption by same-sex couples — a major setback for Israeli LGBT families and rights advocates expecting a change in the discriminatory rules.
The government attorneys argue that same-sex adoption harms children, by causing social rejection by their peers, stating, "…it is best to avoid placing an additional 'load' on the child, in the form of placing him in a family unit still perceived in Israeli society today as a new and different phenomenon."
This notion may be challenged by polls that show 79 percent of Israeli Jews back same-sex marriage equality, and nearly 70 percent back adoption rights for gay couples. Neither is the position endorsed by mental health professionals, with the Israeli psychologist's union condemning the policies.
For Amir Ohana, the move couldn't be more personal. The first-ever gay, right-wing member of the Israeli parliament, Mr. Ohana and his life partner, Alon Hadad, became parents of surrogate twins born the US in 2015.
"No welfare bureaucrat can tell me we wouldn't do anything to see a smile on [my children's] faces, to give them the best we can, materially and emotionally – food, a home, clothing, education, and medicine," Mr. Ohana penned on Facebook.
"No one can argue that these children, who are the air we breathe and we theirs, do not get what children need – especially tons of warmth and love," continued Ohana, 41.
A member of Prime Minister Benjamin Netanyahu's ruling Likud Party, Ohana declared on Tuesday his intent to no longer vote with the coalition, until the decision is reversed. It's a bold move, given the narrow six-seat majority with which Netanyahu's coalition holds power — and the notoriously heavy-handed tactics of parliamentary leadership that ensure members fall in line.
Israel's adoption laws do permit same-sex adoptions undertaken abroad to be recognized in the country. Current policy also allows a child to be adopted by a same-sex couple after an opposite-sex couple could not be found. This means the children available to them are typically older, at-risk, or special needs cases.
Beyond the immediate impact on families, this decision is more surprising when considering the Jewish State's gay rights record and narrative.
In 1983, the Israel Defense Forces became one of the first militaries to formally end discrimination against LGBT individuals, a decade before President Bill Clinton signed America's military gay ban into law. Israel also implemented workplace protections for sexual minorities in 1992. More recently, the Israeli military has funded sex change operations for transgender soldiers, and works to ensure that gay parents will not be called for reserve duty at the same time.
Tel Aviv's Pride festivities draw over 200,000 participants each year. Impressive turnout for a nation of only 8.4 million, Tel Aviv is renowned as one of the most gay-friendly cities, and often labeled 'gay capital of the Middle East'.
In spite of these efforts, Israeli progress on LGBT rights is routinely challenged by leftwing and pro-Palestinian activists, who levy accusations that Israel is "pink-washing" — alleging that Israeli authorities flaunt a pro-gay narrative in order to distract from perceived injustices against Palestinians. 
This emerging contradiction with Israel's longstanding pro-gay record — which also plays into some anti-Israel narratives — and the clear discrimination against Israeli families, led Welfare Minister Haim Katz to announce that he is appealing the supreme court for time to reconsider the government's policy.
Perhaps the worst fears of LGBT activists aren't yet set in stone.
Calling all HuffPost superfans!
Sign up for membership to become a founding member and help shape HuffPost's next chapter
This post was published on the now-closed HuffPost Contributor platform. Contributors control their own work and posted freely to our site. If you need to flag this entry as abusive,
send us an email
.