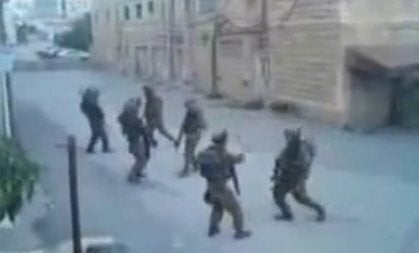 "We go until they kick us out, out, or the police shut us down, down."
So sings Ke$ha in "Tik Tok," the ubiquitous dance pop single. Unfortunately for a group of Israeli soldiers from the Nahal Brigade, those lyrics were almost taken literally when a video of them boogie-ing to the hit went viral over the weekend.
Early reports had suggested the soldiers were facing disciplinary action for the video, which was taken off of YouTube but then reposted. However, the BBC reported Tuesday that although commanders had been informed, the video -- which shows the men patrolling in the Palestinian city of Hebron before breaking down into a choreographed routine -- has since been shrugged off as a "stunt."
The clip is similar to an earlier cover version of Lady Gaga's "Telephone," produced by an American military unit in Afghanistan, released this year. Unlike that video, however, the Ke$ha cover was filmed during a routine military operation rather than on base.
REAL LIFE. REAL NEWS. REAL VOICES.
Help us tell more of the stories that matter from voices that too often remain unheard.