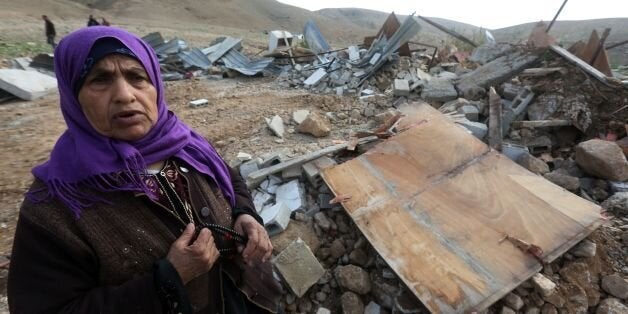 Recently, Sue Klebold has been making the media rounds, promoting her new book "A Mother's Reckoning."
For those who may not recall, Sue is the mother of Dylan Klebold, who on April 20, 1999, together with Eric Harris, killed 13 people and wounded 24 in the horrific massacre at Columbine High School in Colorado.
In her memoir, Sue describes the guilt, despair, shame and confusion that have plagued her in the 17 years since the massacre. She hopes that her book will honor the memories of the people her son killed, and perhaps help other parents whose children may be struggling with mental health issues.
Now let's imagine how she would have felt if the federal government or the state of Colorado had decided to demolish Sue's family home as punishment for her son's actions and to deter possible future school massacres - of which, tragically, there have been all too many.
The idea is absurd. It's un-American and would provoke universal condemnation. Of course, it could never withstand legal review because it violates our Constitution. It also violates the basic principle of law and fundamental fairness - that people should not be punished for acts they did not commit.
Sadly, home demolitions targeted at the families of terrorists has become a central tactic of the Israeli government of Prime Minister Benjamin Netanyahu against the current wave of murderous attacks against Israeli civilians. Even more tragically, it has been upheld by the Israeli Supreme Court.
The next demolitions of two homes are due to take place within days, after a court order postponing them expires. The Supreme Court last week rejected petitions by the families to stop the demolitions of homes belonging to the family of Mohammed Abdel Basset al-Kharoub, who killed Rabbi Yaakov Don, Ezra Schwartz and Shadi Arafa and injured seven others in and the family of Raed Khalil, who killed Aharon Yisayev and Reuven Aviram in a stabbing attack in Tel Aviv on the same day.
The government argues that destroying the family homes has the potential to deter possible attackers. The court agreed, saying that "the ability to prevent future bloodshed requires us to harden our hearts and spare potential victims, more so than pitying the house occupants," adding that the price paid by the families would be justified if even one life was saved.
More demolitions are coming. On Feb. 5, the Israel Defense Forces handed out demolition notices to seven West Bank households. Already this year, home demolitions have made 18 Palestinians, including seven minors, homeless.
Of course, the homes of Jewish terrorists, such as those who firebombed a Palestinian home, killing an 18-month-old baby and his parents in the West Bank village of Duma in July 2015, are not targeted for demolition.
The tragedy is compounded by the fact that there is scant to no evidence that this practice actually works. It was actually suspended in 2005 after a military committee chaired by Major General Udi Shani, determined that the effectiveness of the house demolition policy as a counter-terrorism tool was questionable, and that it "walked the line" of legality. The policy was revived in 2014 after the abduction and murder of three Israeli students in the West Bank.
Other experts who examined the issue also found no positive results. In a book on the First Intifada, retired Brigadier General Aryeh Shalev found that house demolitions did not lead to a decline in the number of violent incidents. Reporters Amos Harel and Avi Isacharoff also looked at the data and found no evidence of a deterrent effect. In fact, the number of attacks actually went up a few months after the policy was implemented. This seems logical. By increasing Palestinian resentment and hatred against Israel, this policy may actually fuel more terrorism and violence down the line.
Netanyahu's decision to revive this awful policy probably has more to do with his political need to be seen to be doing something in the fact of the mounting attacks on Israeli civilians and to appease understandable public anger.
Israel has every right to defend itself against terrorism and one can only sympathize with citizens who feel terrified by these unpredictable, random attacks. However taking revenge and venting anger at people who have committed no crime is not the way to go. It is a blot on Israel's moral conscience.
Popular in the Community