Issa Rae is fed up with the saturation of TV shows that follow white teens, so she has the perfect pitch to shake things up.
As part of a recent feature in The New Yorker, Rae, along with other show creators like Abbi Jacobson and Ilana Glazer of "Broad City," was asked to share left-field ideas for TV shows that have yet to be made but fulfill their television fantasies.
Rae's idea? A black "90210."
"I would like to pitch you a new show about black teenagers, think '90210′ or 'Gossip Girl' for black kids," Rae said in the video.
″Maybe it could be called 'Ladera Heights 90041'? 'Windsor Hills 90043'? It could be 'Potomac Maryland 20854,'" she added, citing neighborhoods that are bustling with black Americans. "That's the real sh*t."
Rae briefly walked us through the show's potential storyline, saying it would follow a main character named Lil Richie, a young, affluent black teen who is tired of the "access and the excess."
"I would definitely have a hoe character who is always on her hoe s**t, just thirsty," she says jokingly. "No goodie-goodies over here, not in this show. Nobody was watching '90210′ for Tori Spelling."
Rae has previously admitted that she has no desire to ever create a show with white lead characters and would rather use her platform to amplify the black experience. In the video, she said that "Moesha" ― a sitcom that followed the life of a black teenager played by singer and actress Brandy Norwood ― was the last show she recalls that chronicled the adventures of a young black teen.
"Where's our 'Gossip Girl'?" she asks, before responding: "This gossip girl is black, bitch. How about that? That's the tagline."
Before You Go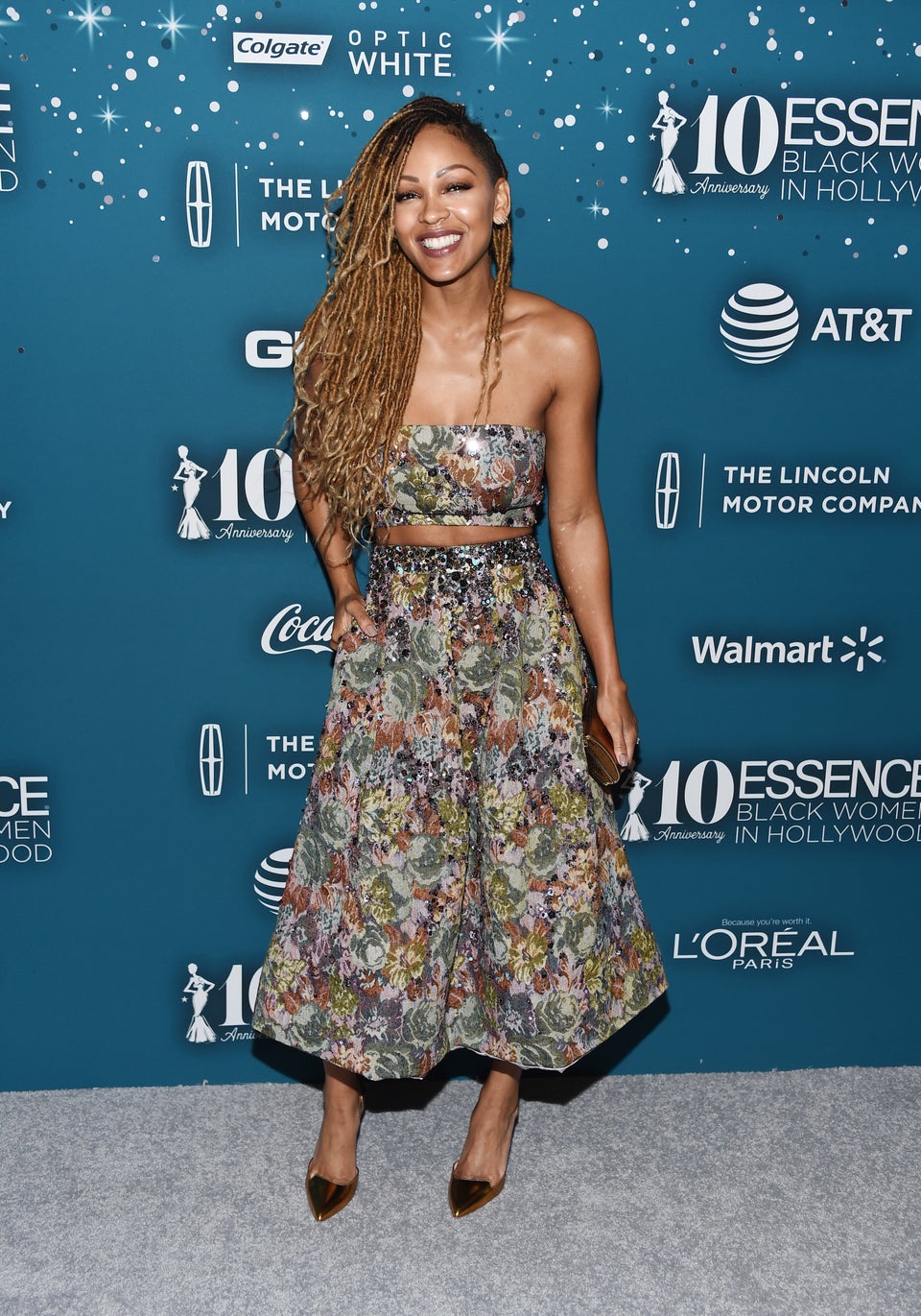 Essence Black Women In Hollywood 2017
Popular in the Community