Issa Rae's highly-anticipated HBO comedy revisits a black narrative she says she hasn't seen on the small screen in a very long time.
While programs have tackled the more serious aspects of black life, Rae's "Insecure" centers on the experience of a black woman in Los Angeles, dealing with dating, adulting and all the mundane aspects of life in between.
"I say that black people don't really get a chance to just be regular and boring and go through everyday things and this is very much a slice of life show," Rae said during a live conversation with The Huffington Post on Tuesday.
The show, which premieres on Oct. 9, also focuses on the friendship between characters Issa and her best friend Molly. That bond between the program's principal black female characters ― a nod to Mara Brock Akil's "Girlfriends" ― came from the real-life relationship between Rae and one of her best friends.
The show is clearly influenced by Rae's witty sense of humor and personal life, but the actor, writer and producer said the script isn't autobiographical by any means. Instead, she called on a diverse group of writers to draw from their own experiences to craft the show's narrative.
"Every writer has like a piece or a morsel or a chunk of their life in [the script] and we're all from different backgrounds," she told HuffPost Black Voices senior editor Lilly Workneh.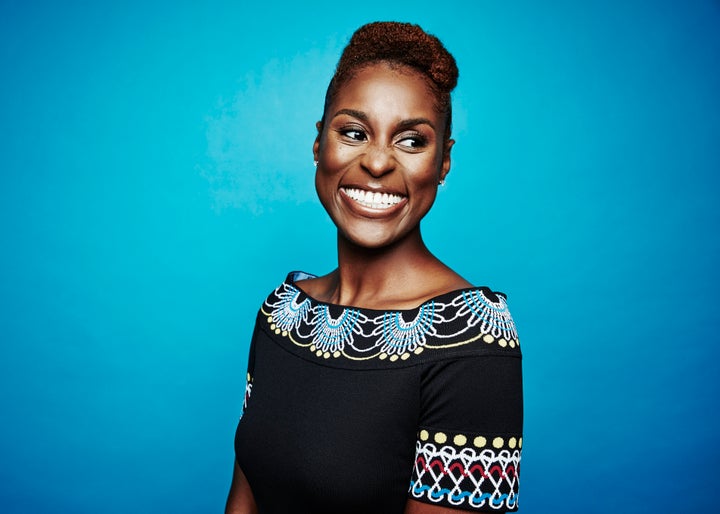 Rae's interest in the breadth of the black experience stems from the shows she watched as a kid. She grew up in the 1990s, the unofficial golden era of black TV, when broadcast networks carried quite a few black TV programs and emerging channels like UPN catered to black audiences, too. Groundbreaking shows like "Living Single" opened Rae up to a world she had not yet experienced.
"That was my access [to black culture] because I was watching those shows growing up in Maryland, where I didn't have a lot of black friends, sometimes where I was the only black girl," she said. "I was like 'Oh wow! This is such a diverse array of black people in general and then even being in L.A. and watching those shows.'"
Rae dreamed of becoming a writer for those shows as a kid ― but as time went on the shows she loved so much started to disappear.
"When I grew up, those shows were gone and black people were gone from scripted television for the most part," she said.
But roughly 20 years later, it seems like black TV is having a renaissance of sorts. Shows like "Atlanta," "Queen Sugar," "Black-ish" are showcasing fresh perspectives on the black experience and have black creators at the helm.
"I'm proud of it. I'm so happy for it. I'm enriched by it. I'm better for it," Rae said. "We're reclaiming our narrative in a way that we haven't done in a long time collectively and it's just such an exciting time to be a part of this."
Watch the full conversation with Issa Rae here.
Before You Go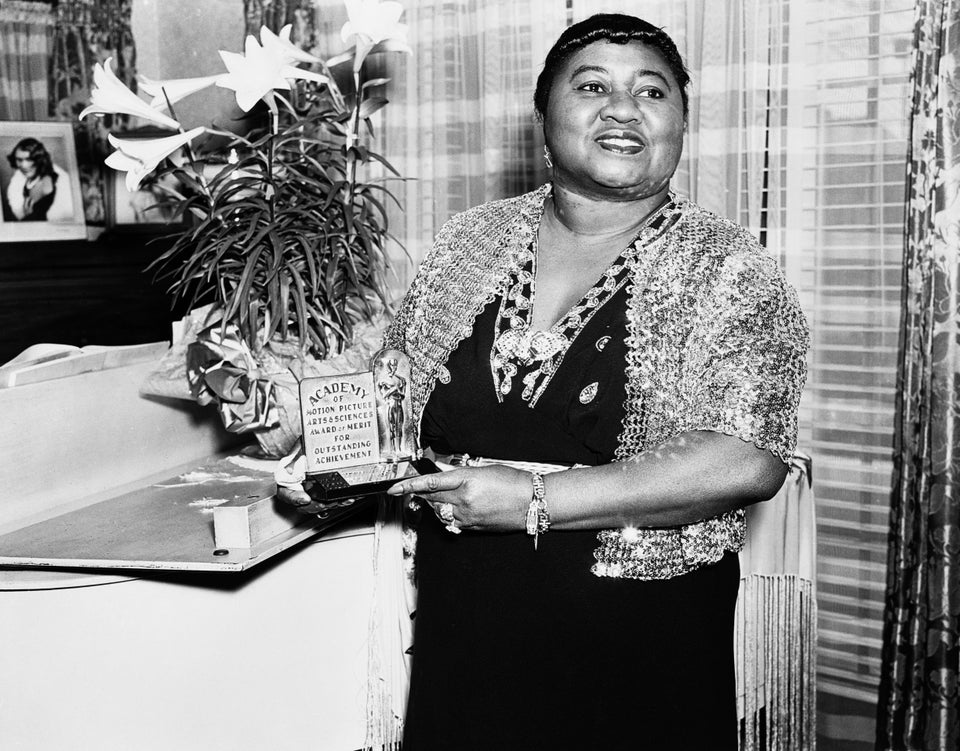 25 Black TV and Film Firsts
Popular in the Community