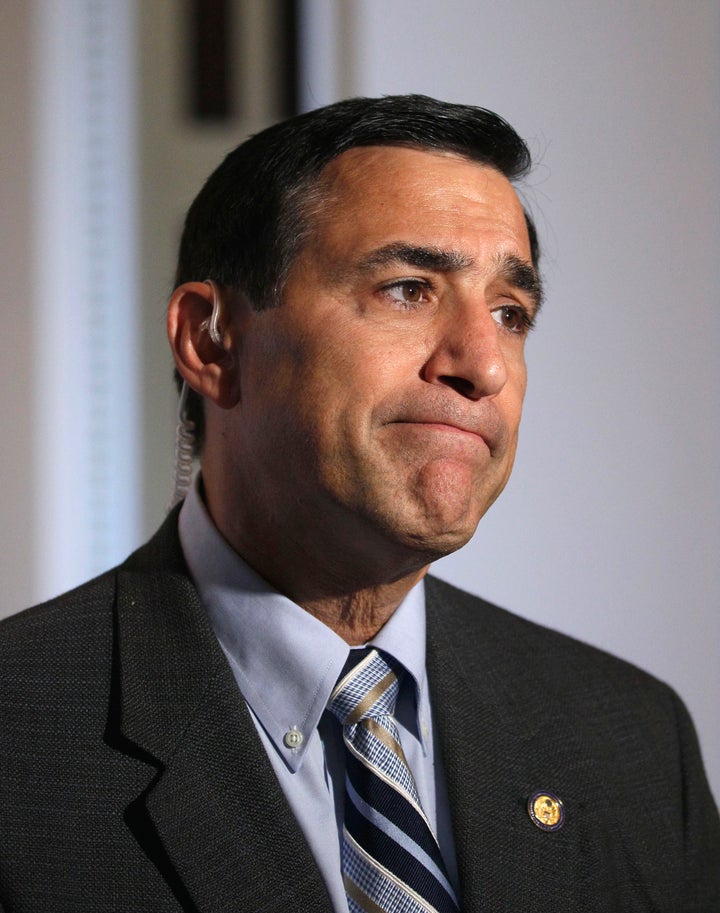 Allen also sort of went off on Bardella in this morning's Playbook:
PLAYBOOK FACTS OF LIFE: Fellow Republican staffers are furious at the 27-year-old Bardella, and fear that staff e-mails may have been compromised along with the press exchanges. Aides also worry about how the breach of trust with journalists could affect other offices' day-to-day dealings with reporters. Already, congressional aides are being more cautious about e-mails -- there'll be a lot more phone calls. Bardella works in a highly sensitive office: Issa's committee could be the custodian of subpoenaed White House e-mails and other explosive documents. Now, even some fellow Republicans wonder if they can trust the committee. GOP officials also think the revelation could undermine the House leadership's effort to portray the committee as non-political. The fiasco provides a ripe target for Dems, who can be expected to push publicly to "get to the bottom" of Chairman Issa's involvement in the Leibovich deal. Fellow staffers also don't understand why Issa didn't respond decisively when informed of the security breach by POLITICO on Sunday. And aides are unsure why Issa would need to meet with Leibovich to decide whether it's a good idea for the House majority to be secretly shoveling internal documents to an author who has a lucrative contract to expose Washington as incestuous.
--Issa says that the information shared between Bardella and Leibovich was "limited to [Bardella]'s own correspondence with reporters."
--Leibovich is on leave from the Times, and has been since "shortly after" the midterm elections.
--Leibovich says that Bardella is just "part of an ensemble of characters" in his forthcoming book, and has declined to share any of his other sources or the nature of the arrangements he made with Bardella.
--Issa said in a statement that Bardella had "sought permission to participate in Mr. Leibovich's book project," but that he was unaware this participation would include "sharing email from other reporters."
I am quite sure that sharing emails in the manner Bardella allegedly did is a vast breach of ethics and an abuse of his position as Issa's communications director. That said, I'm less sure it actually rises to the "sum of all fears" level that Allen portrays it as. That will depend, however, on how the "what did he know and when did he know it" factor falls on Issa. And as Sherman and John Bresnahan report, something along those lines could end up emerging:
Democratic and Republican aides, as well as reporters, privately said the cooperation with Leibovich was known to a handful of Hill staffers and reporters. Some of these reporters were warned by colleagues to "be careful" about what they told Bardella, according to a journalist speaking on condition of anonymity.

"I was just told to be careful about what I said to Bardella, that he might give it" to Leibovich, the reporter said. "It really bothered me when I heard about it."

Some Democratic staffers were also aware about Bardella's dealings with Leibovich, but they assumed that Issa had approved them.
Some people in the press, I think, are just lazy as hell. There are times when I pitch a story and they do it word for word. That's just embarrassing. They're adjusting to a time that demands less quality and more quantity. And it works to my advantage most of the time, because I think most reporters have liked me packaging things for them. Most people will opt for what's easier, so they can move on to the next thing. Reporters are measured by how often their stuff gets on Drudge. It's a bad way to be, but it's reality.
And that's precisely the sort of observation that would interest Mark Leibowich.
We've attempted to reach Bardella for comment, but are obviously somewhat inhibited by the fact that he's been, you know, sacked. One thing's for certain: I can't wait to read Leibowich's forthcoming book.
Popular in the Community