We woke up to Issey Miyake's gorgeous ghosts, haunting his runway at the Palais de Tokyo. They came from a smoke-filled ether wearing various plumes of chiffon, silk and organza. With warrior hats and ephemeral fabrics, causing the maidens that glide before us and tell their ghost story. Some had rosy headbands and some dresses were structured like origami. The designer's also launching a new line called A-POC INSIDE which is "the culmination of three years of research." It's focused on knitwear and a unique material that's been made especially for Issey Miyake. The core collection was effortless and perfect for spring, if someone was going to walk on the French Rivera or arrive in New York to lounge in Central Park. Bill Cunningham (street style photographer for the Times) was right in front of me, taking snap shots of the looks, then he ran outside to take pictures of the people as they leave the show. I've seen him everywhere, he's like a kid in a Parisian confection shop.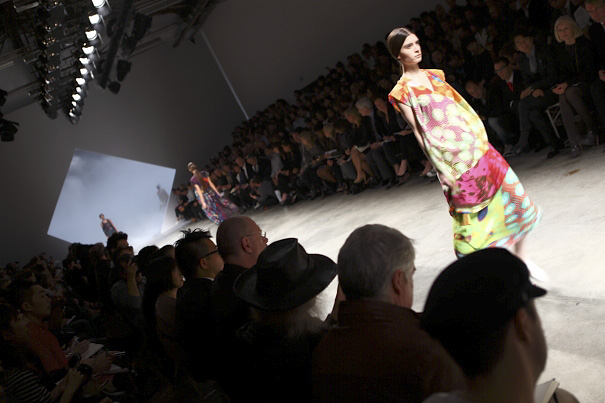 (Issey Miyake, Paris Fashion Week)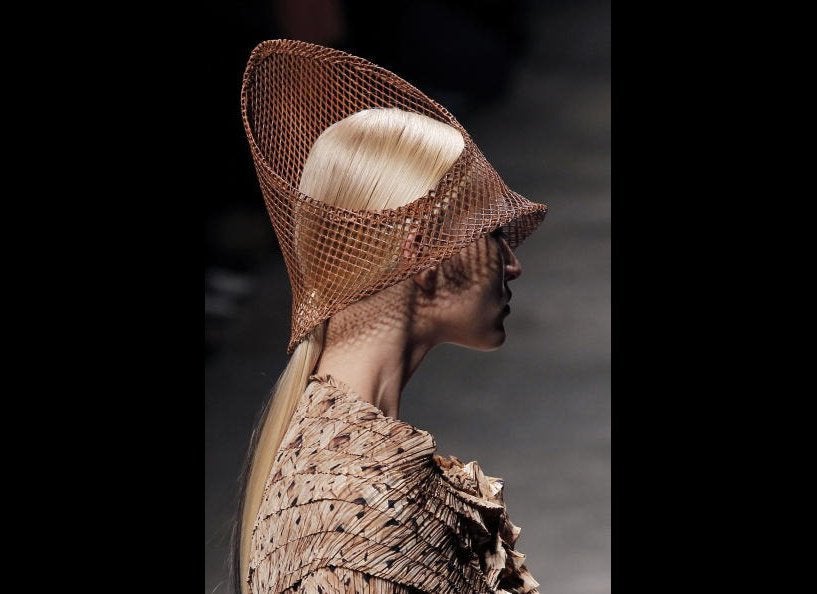 The scene at Dior began as we walked past the Ritz and a herd of paparazzi stormed to their waiting cars with heavy gear. I was later to find out, they were hot on the trail of Kate Moss, who showed up as the lights went down. John Galliano indulged his sailor fetish in sheer ruffles and dresses with bold colors that were made out of strands of silk and fabric. Volume was given by the powerful models speeding down the runway. The show opened with a misty pier and some of the looks are best left to confident young girls we saw last night at the Hotel Costes, confident enough to show off their maritime religion. The top echelon of Vogue editors were in attendance with Anna, Grace and the rest of the dapper gang. With disco dresses and the movie South Pacific as an influence, a touch of David Bowie and loud "American" music. Galliano for Dior was interesting. On the trip into Paris, we saw Sex in the City Two, there was a cameo of that famous newsprint dress, I fawned.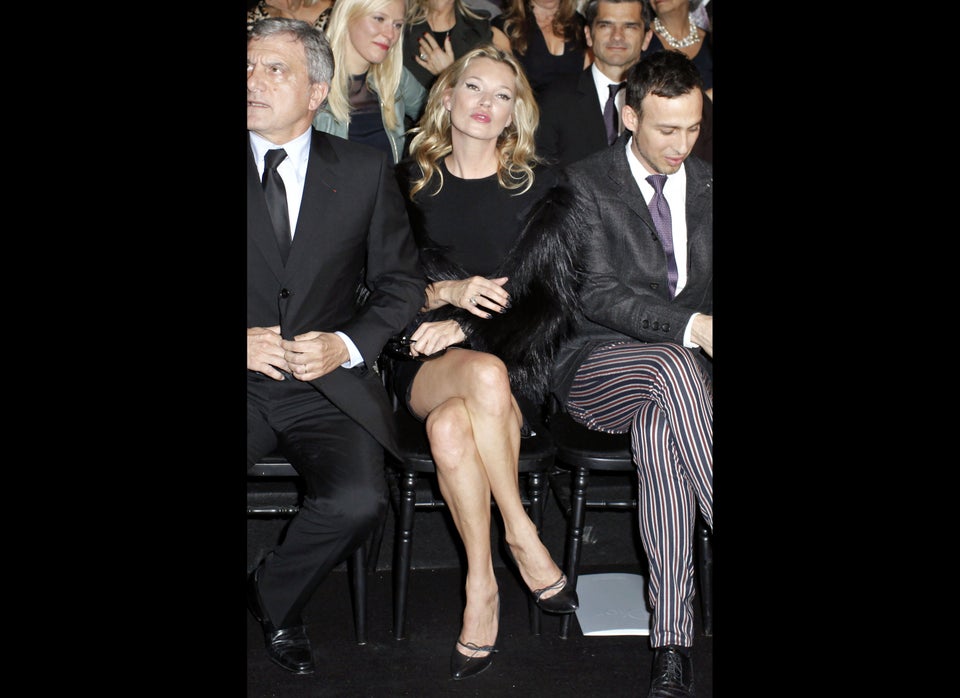 We didn't get Vivienne Westwood, but by all accounts it was an hour and a half late, holding Pedro Lourenco up and the rest of the evening was stalled. Lourenco is a young designer who's starting his career by pushing the form of the dress and exploring different fabric choices and construction tools. Beginning his show with mechanical birdsong to showcase his sometimes - ridged yet delicate work. Comprised primarily of mesh and leather, he presented women as cruel-hearted yet fiercely sexual femmebot. By utilizing flesh-toned sheer fabric, zippers melded with spines, he's blurring the line between garment and skin. Overall, a strong conceptual presentations even if little could be dubbed wearable. Pedro Lourenco is at the forefront of fashion, currently designing fashion as art and moving the dial slightly forward.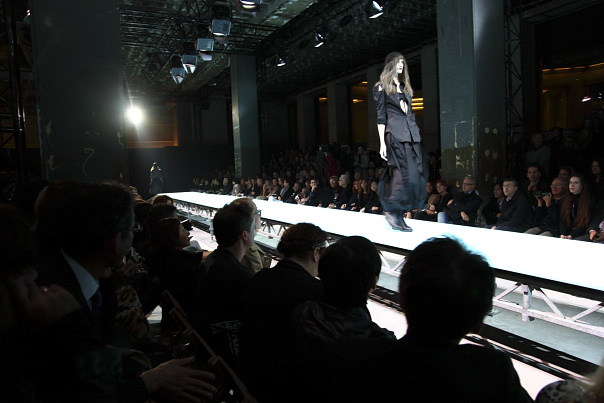 (Yohji Yamamoto Paris Fashion Week)
After seeing Y-3 I never thought I'd meet Yohji Yamamoto in Paris, but here I am, reviewing his fanciful goth girl collection in Paris. Taking draping to another level and working with black in its many forms he finished the show with a hoop skirt made of gold inflated tubes. Tossing that girl into a swimming pool at a fancy party, could actually turn out to be quite fun. The Vogue high command was present, sans Wintour. Cathy Horyn sat next to Zac Posen, was she actually smiling or was Posen trying way too hard to make her smile? This will be another mystery of the week. The collection added volume and made women seem mystical. Yohji's long capes and wraps and long bias cut dresses will excite the rebellious teen in every women. Or the Asian housewives that wants to get her husband to notice. Or does Yohji see the overall undercurrent of rebellion that is soon to sprout, from his mohawks at Y-3 to his disillusioned cuts of Witchcraft chic. This is his way of saying, alternative is back.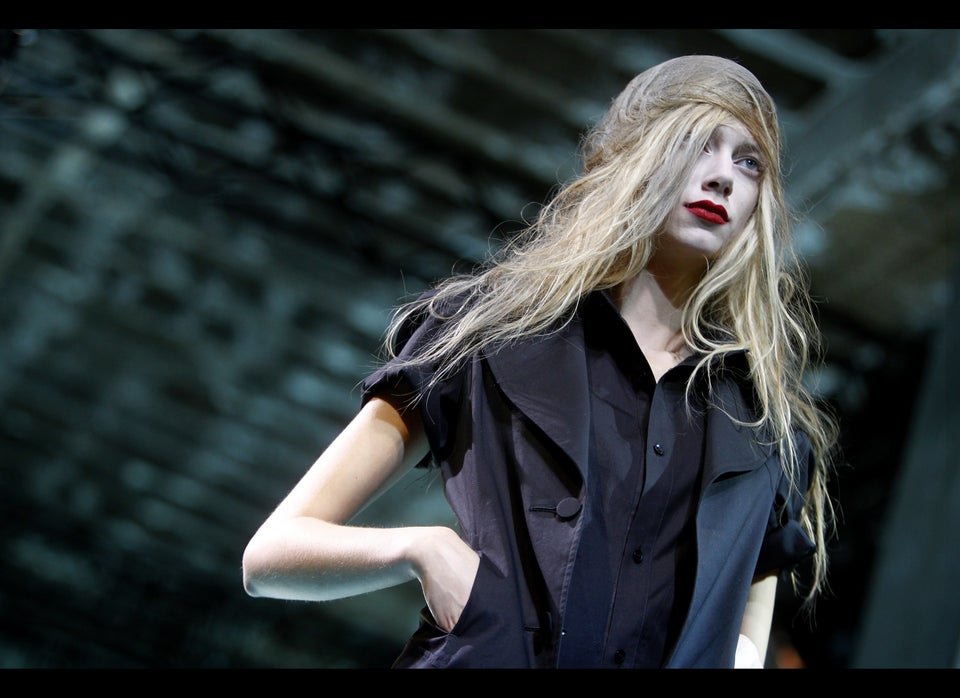 In the hotel room The Wedding Planner is playing with Arab subtitles. It's a bit odd. Now to cure my sleeping, or lack there of, the kind pharmacist gave me an over-the-counter pill, which has Codeine, Angelina likens it to a Roofie. If that doesn't get me back on track, I don't know what will.