While I was in Cairo, I kept thinking the Egyptians should check out Istanbul. Both are megacities with over 10 million people. Both come from a poor and chaotic recent history. While Cairo struggles, Istanbul is zooming ahead. Just driving into town from the airport, I noticed landscaping along the highway (with fences to keep people out of the new gardens) and a clear delineation between people and traffic zones. While the architecture was still ramshackle/charming, there was almost no litter. It felt like northern Europe from a tidy point of view.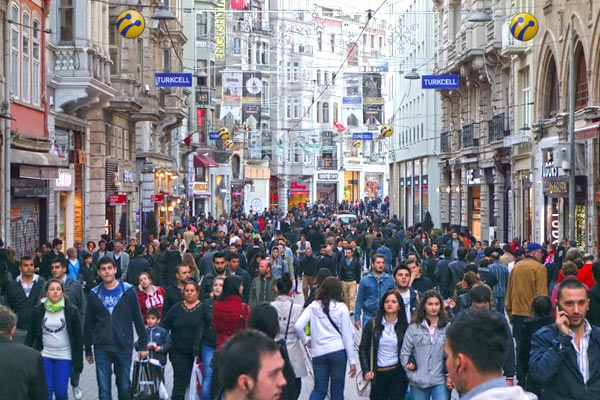 Istiklal Caddesi is the main drag through Istanbul. Strolling it from one thriving end to the other is a joyful ritual for me every time I'm in town.

The historic and touristic center of Istanbul between the Blue Mosque and the Hagia Sophia church (shown here) is now virtually traffic-free, with blossoming trees, refreshing fountains, and a mix of strolling visitors from all over Europe and the Middle East as well as locals. I had to just sit on a bench and marvel at the almost Parisian elegance of the scene.