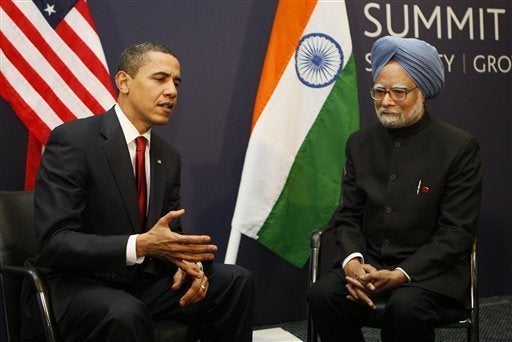 And then I heard chants and shouts of "Obama!" followed by "Amrika" and the rest I couldn't translate, not having more than two dozen Turkish words in my vocabulary. Based on this article by the AP they were chanting "Obama, Go Home!"
(Interesting side-note: take a look at the 'little old lady' in this photo (click on photos to magnify) by the AP photographer and then look at this one, taken by yours truly.)
"Why are you protesting," I shouted into his ear, trying to be heard above the din of "Obama, go home" chants.
"Obama is an imperialist bastard," he said.
"Could you be more specific," I asked?
"He wants to give a part of Turkey to the damned Kurds, carving up our country just like the Anglezi did after WWI," he shouted back.
"He does," I asked incredulously, "when did he say that?"
"I don't have time to talk to you," he said, clearly miffed at my impertinent follow up question. So much for my interviewing talents. I'm sure Larry King still has a job.
After that I strolled down Istiklal Caddesi, took some photos of the thousands of shoppers and strollers there and around the Beyoglu area and returned home to do the wash. Yes, I have a lot of dirty clothes, still.
The weather was fantastic, if a bit chilly--about 55*F--and I've obviously put off my long walk for a few days. But the photos, the color and light came out pretty damn well, in my opinion.
I hope to try and catch up with Obama as he tours the city later tomorrow.
Related
Popular in the Community