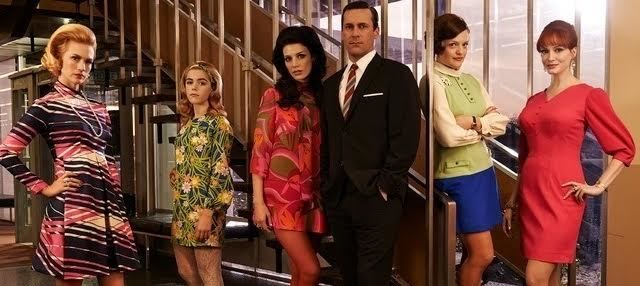 It's a common line to hear from many young people today that they want to "run their own business" or "be their own boss". According to a recent statistic, a large number of them are in fact succeeding in doing so, with nearly half of the registered businesses in Canada being small businesses. They account for hiring around fifty percent of the population, contributing a significant factor to the Canadian economy.
Surprisingly, only 17% of small business are owned and operated by women, with little to no increase since 2001. In other areas, such as senior management positions and natural and applied sciences, the proportion of women has increased by 5 and 10 percent, respectively. This is a huge jump from the statistics of ten years ago, showing that women are seizing opportunities at executive levels. Yet while more women are operating in executive positions, few of them are doing so at businesses that they themselves started. Almost the same number of women are running small businesses today as they were more than ten years ago, suggesting that there may be obstacles in the way of an increase.
One reason that stands in the way of women in business is the stigma surround female entrepreneurs. Many people, when approached by a female run business, automatically assume that these women fall into the category of 'mompreneurs'; women that have both a child and a business, but identify as a mother first and an entrepreneur second. The stigma lies in the assumption that all women with children will identify with this title, or that any woman who is a CEO of her own business is in some way hindered by being a mother. Women can identify as both a mother and an entrepreneur, balancing both aspects of their lives in the same way that men do so. After all, rarely will a man be called a 'dadpreneur', even if being a father is a key element of his identity. This makes asking female entrepreneurs whether they're mompreneurs, or whether they run their business from home rather faux pas, and points to a systemic misunderstanding of the business abilities that women possess, and the motivation they may have behind starting a business. Take for example Mabels Labels, a local Ontario company that started off as four moms upset with the sorry state of 'durable' labels. They acquired their own label product, and founded an entire business around it! These four moms gladly identify as mompreneurs, showing that they can be a powerful force in the industry. These hard-working moms have seen great success with their business, but by no means are they the only type of female business owner, representing but a portion of the workforce opportunity.
Through their resilience and determination, women across Canada are pushing through and defying these odds, acquiring more and more high-paid executive positions in top Canadian companies. These positions range from Chief Executive, to CFOs, and even several CEOs. A large part of this success has to do with changing attitudes about the role that women can and should play in the business world. The days of male-dominated companies, although not quite over, are slowly being eradicated from the social sphere, as men embrace female bosses and female run businesses. Women are taking opportunities open to them through influence and success, achieving their entrepreneurial goals even by force (when necessary).
It's a powerful reflection on the times that social media has seen an enormous push from both men and women promoting social equality, and those in power in Canadian corporations are taking note and opening the doors of opportunity for success-driven women. Diversity plays an important role in the success of major companies and businesses, as it allows them to offer competing notions that are then diminished to the best possible choice. Diversity of background leads to diversity of thought, meaning that companies with both male and female leadership are likelier to be better managed. Many companies and countries impose quotas on the number of women that need to be hired at executive levels, yet many business leaders argue that this isn't the right way to go about this. Instead, education and public awareness need to be amended to push society towards changing its views on the role of women in business, which in turn will mean greater funding and support for female entrepreneurial programs and bursaries.
A powerful example of a woman run business is the local Toronto business named Pop! Events Group, run by Dawne Eisenberg and Jodi Lieff. Pop! Events Group is owned and operated almost exclusively by women, with only one man on their management team (who by the way, is an exceptionally strong feminist). This isn't because of any 50's era prejudice against men, but simply because women seem to fit the role best in their industry, with even their warehouse manager role being filled by a woman. Dawne and Jodi both believe that it takes a strong woman to create a strong woman, so it's no surprise that both of them come from matriarchal backgrounds, where the women would lead the family and make executive decisions. This quality has transferred to them, and they make great use of their strong personalities. Dawne works regularly with women looking to start up their own businesses, providing free consulting on any business related matters. Her role as a mentor allows her to convey the skills that she's acquired and developed over the years, empowering other women to make strong decisions. Unfortunately, Pop! Events Group has seen its fair share of sexism and stereotyping; as two women entering an establishment to create business deals, purchase products, or even to expand their company, they would routinely not be taken seriously, considered mompreneurs. Over time these stereotypes went away, as Pop! Events Group grew and became a well-known name in the industry. They purchase in big numbers, and are well established when it comes to consumer products. In fact, their business has become a leader in the party and event planning industry, acting as a one stop shop for all things event related.
Dawne and Jodi's nurturing nature as women has helped them in nurturing the growth of their business, a key reason for why they've seen such great success. The same qualities that make them excellent caretakers and nurturers for their children make them well suited for running a business. They function as an astonishing example of what a woman can achieve in the business field, and will continue to educate other women on their very own path to success.
REAL LIFE. REAL NEWS. REAL VOICES.
Help us tell more of the stories that matter from voices that too often remain unheard.