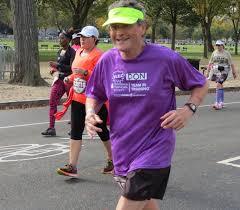 When 75-year-old Don Wright crossed the finish line in Philadelphia on November 20th to complete his 100th marathon as a cancer survivor, it wasn't just an incredible athletic feat. It inspired a whole Field of Dreams for people like me, a fellow survivor of the incurable disease that was supposed to have claimed my life and Don's by now.
That baseball reference is no accident. Long before I was stricken with cancer, I was fortunate enough to pitch for the San Francisco Giants and the Kansas City Royals from 1981 to 1983. Like everyone who makes it to the Major Leagues, I thought I'd last for a long time, but arm trouble brought my career to an abrupt end when I was just 27.
That's life. Things happen. In a way, it prepared me for an even bigger jolt at age 54, when I was diagnosed with multiple myeloma, which affects cells in the bone marrow and is currently an incurable disease.
I was numb when I was told the horrible words "you have cancer". I was scared when I was told that the average myeloma patient at the time lived one to three years after diagnosis. I was terrified when told that in my case I was deemed a high risk patient due to the severity of the progression and the fact that I only had one kidney. .
Three years. That was my tenure in the big leagues, and that's also how long Don Wright was expected to survive when he got his bad news, right after he'd run his first marathon at age 62. Strange, isn't it? The same prognosis for a six-foot-five southpaw and a slender, soft-spoken lawyer. Nothing levels the playing field quite like cancer.
But look at us today. Between us we've survived this disease for over twenty years - Don for thirteen, me for seven. And others with myeloma are living longer thanks to medical innovation. If you'll pardon another baseball reference from an old pitcher, cancer is like a knuckleball - it is erratic and you never know what path it's going to take.
But I knew the path I had to take, several years into my life- saving treatments. I co-founded My Life is Worth It, a non-profit patient advocacy organization. We fight for medical innovation, access to and choice in treatments (as do our doctors), and reasonable co-pays.
Believe me when I tell you that the umpire is not always right when it comes to these issues. Insurance companies obsessed with the bottom line don't always see the value of continuous medical advances that are happening all the time.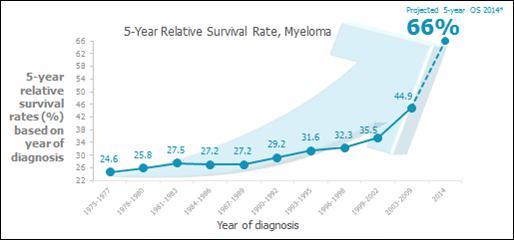 I know I do. My life was saved because a company took a risk and developed a cancer drug that has since become a staple in myeloma care. And Don Wright was saved by a pill that was so new, it was still in a clinical trial the first time he took it!

We've both required additional cancer treatments since the early days, but that's the way it goes. Novel therapies bought us time. As long as science keeps ahead of the disease, Don and I will survive and thrive.
Sadly, the number crunchers don't always realize that medical innovations beyond the dreaded needle-in-the-arm transfusions given at hospitals save money and time - as well as lives.
Look at Don and me. He's still practicing law, and I'm a professor at a university. We're working, paying taxes, and looking forward to tomorrow with our friends, families and co-workers. It's like a baseball team where nobody is on the disabled list. It can happen, if we're all on the same page.
Of course, it helps to make noise to prove your point, and actions speak much louder than words. That's where the remarkable Don Wright hit the ball out of the park. What action could speak louder than a gray-haired 75-year-old grandfather running 100 marathons - all of them while he's been battling this incurable disease!
When I was playing ball, we had an expression for guys like Don Wright - he's a gamer! I marvel at his indomitable spirit, his optimism, his determination. When Don crossed that finish line in Philadelphia, it was as if he'd just run a 26.2 mile home run for the benefit of our organization.
Way to go, my friend. Rest those legs for a little while.
Funny, I've never run a marathon, and I probably never will. As far as baseball goes, I don't even know if Don ever played. But we're both on the same team now, and our goal has nothing to do with winning or losing. It's about doing whatever we can to keep cancer survivors like us playing this great game, for as long as we can. A game called life.