"It" was handily September's most-anticipated new movie, but its record-breaking performance at the box office has surpassed even the most generous expectations. A flurry of headlines this week anointed it the highest-grossing horror movie of all time. That statistic isn't exactly true, but it nonetheless speaks to the stamina of Stephen King's famous tale about a child-abducting killer clown. 
First, the raw data: Opening-weekend forecasts indicated "It" would earn an impressive $60 million domestically; instead, the movie took in a colossal $123.4 million, marking the heftiest September debut in history. "It" enjoyed more gargantuan returns during its second weekend in theaters. To date, it has collected $236.3 million stateside ― a sum that will continue to rise over the next few weeks.
On Friday, Variety christened "It" as North America's highest-grossing horror film of all time. Other outlets, like Forbes, added a crucial distinction: "It" is the highest-grossing R-rated horror film of all time. At this point, both "The Sixth Sense," rated PG-13, and "Jaws," PG, have made more money than "It."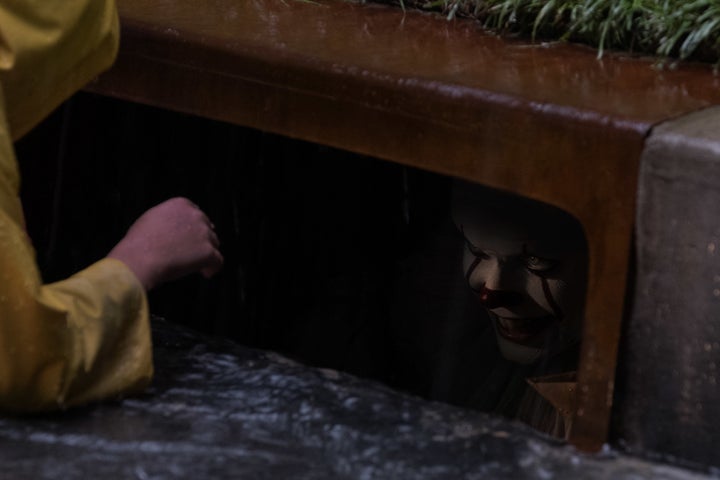 Even with that distinction, though, the superlative positions "It" as more successful than 1973′s "The Exorcist," also rated R. Now, the defining caveat: None of these headline-making stats adjust the aforementioned movies' box-office receipts for inflation, which is key when comparing grosses. "It" is certainly a massive hit, especially now that more and more reboots and sequels are faltering commercially. But "The Exorcist" accrued a whopping $1.07 billion after inflation is considered ― and that's not including revenue from the theatrical release of the director's cut in 2000. It's unlikely that "It" will enter the billionaires' club, meaning it hasn't categorically eclipsed "The Exorcist." 
No matter the exact enumeration, "It" is a win. Hollywood executives would be wise to view this as a case study in the achievements and failures of contemporary blockbuster culture. This summer suffered the weakest overall profits in 25 years, largely because most franchise installments underperformed. September is often a slow month, weathering the end of summer and the soft launch of Oscar season.
But "It" thrived because it didn't feel like the umpteenth rendition of the same story (looking at you, "The Mummy") or an oversaturated cash grab (hey there, "Emoji Movie" and "Baywatch"). Warner Bros. cut a trailer that spoke to disciples of the popular 1990 "It" miniseries (and the King novel on which both are based), yet its aesthetics weren't a flimsy replica of an existing property. In slotting the movie into an uncrowded September, the studio capitalized on nostalgia and made the release feel like an event. In keeping, audiences flocked to "It" during its inaugural bout, which is the proper gauge of a wide release's triumph. 
"It" probably won't hold onto its No. 1 spot this weekend, but after two healthy go-rounds, Pennywise still hasn't retreated into the multiplex sewer. (Don't worry, Pazuzu: You still win, technically speaking.) Even if I didn't love the movie, this is an example of Hollywood's brand obsession done right. Long live the Losers Club.
REAL LIFE. REAL NEWS. REAL VOICES.
Help us tell more of the stories that matter from voices that too often remain unheard.
BEFORE YOU GO
PHOTO GALLERY
Fall/Winter 2017 Movie Preview