It comes with the job. I knew that when I met him. It's not something I will ever be ok with though. It comes with the job. I knew that when we decided to have children but I will hide it from them for as long as I can. It comes with the job. I hear this in my head from time to time. I hear it on the news. I read it in the paper but to me it is so much more than a job.
To me it is the thing that my boys have adored from the moment they could talk. They beam with pride when we visit daddy at work. They want to be just like him. My oldest tells all his friends about his daddy and what a hero he is. He is a hero. He is a firefighter. To my boys he is the guy who gets to ride on a fire truck at work, wear a uniform and cool boots, climb ladders, and put out fires. To me he is the center of our family. He is the one my boys jump up and down for when he comes home. He is the one who sits at the dinner table and completes our family of four. He is our rock. He is our heart. He is our hero.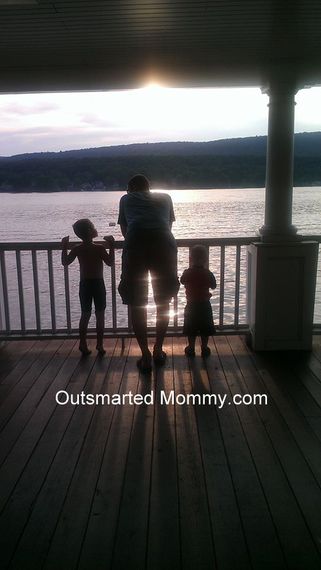 I know however that he is also the guy running into the burning building when everyone else is running out. He is the one cutting a hole in a roof of a building that may collapse. He is not alone. He is surrounded by fellow firefighters who are all doing the same.
On our wedding day, his Lieutenant and fellow firefighters pulled me aside and made me a promise. They promised me he would always come home. They promised me that they would always be safe and they would always get out. I know they meant this. I also know that somewhere there is a sealed letter written to me that I don't ever want to receive. It's a goodbye letter should the unthinkable ever happen.
I kiss him goodbye before his shift and I don't allow myself to think about the danger. I can't. I would never sleep again if I did. Instead I watch my boys play with fire trucks, and pretend to put out fires with the hose and I laugh at their imaginations. Deep down part of me hopes they will outgrow this stage because to be perfectly honest I don't think I could handle all three of the men in my life being firefighters.
There are men and women all over the world who do things for a living that many of us wouldn't dare imagine. Police, firefighters, EMT's, nurses, Army, Navy, Marines, social workers and the list goes on. They are beyond brave. They are selfless people who think of others before they ever think of themselves. We think about them from time to time. We think about them when a tragedy hits the news. We think about them when something happens that hits close to home.
The people who love them however think about them constantly. We are proud of them. We are worried about them. We love them. It's been 14 years since the day that changed the face of our nation. It's been 14 years and I will guarantee you that not a day goes by for those who lost someone that they don't think about them.
I would like the families of those brave firefighters to know that I am thinking of them on the fourteenth anniversary of 9/11 and I will think of them long after today. I would like them to know that their sons, daughters, sisters, mothers, brothers, husbands, wives, boyfriends, friends, grandsons, nephews, cousins, fathers are not forgotten.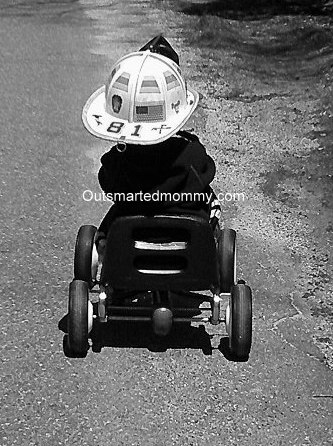 I would like all those who lost their lives that day to know that there are two little boys who think you are all braver than any superhero they could ever imagine. I would like to thank them. I would like to tell them they are not forgotten. After all being remembered comes with the job.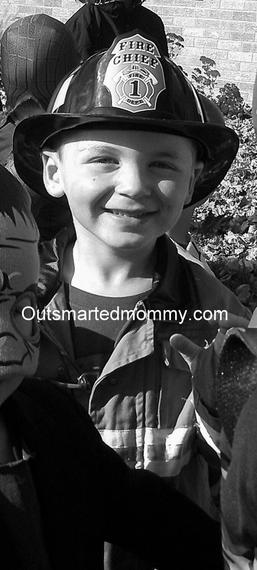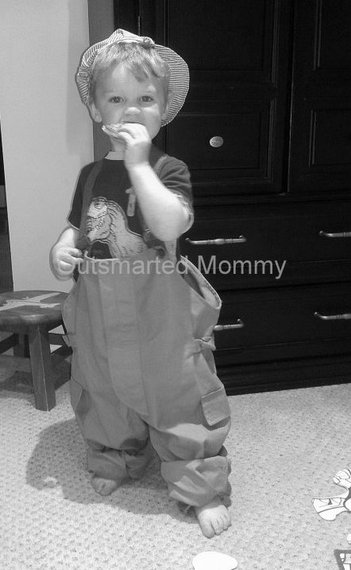 A version of this originally appeared on Jennifer's blog in memory of the Arizona 19 Outsmarted Mommy
You can connect with Jennifer on Facebook