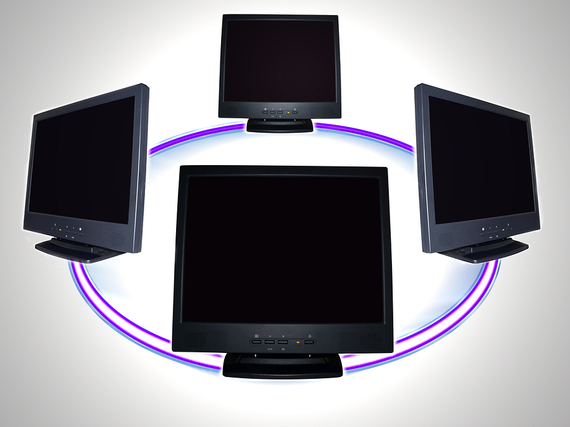 With the Internet, there's no such thing as "closed" anymore. Your company, particularly if your website offers online products for purchase or other transactional services, is open for business anytime, anywhere. So it's important for business dollars that your technology works because when it doesn't, you'll be the first to hear about it and risk negative PR or social media interaction, as well as losing existing or potential customers.
• Salary/staff time savings minimizing or avoiding outages;
• Reducing support calls;
• Reducing time to fix;
• Guaranteeing and managing SLAs;
• Reducing downtime.
If you're able to do all the above, the money you're allocating toward network management is being well spent.
A proper network management system will look at your network and server performance level in real-time and notify you of potential problems or automatically report to you on a schedule you set. It will significantly reduce time that you previously spent fixing problems and addressing internal or external customer service needs, as well as money spent on salaries. Most importantly, it will maximize the productivity of your existing IT team.
Freelock recommends, "You need to implement enough technology to see a real benefit, prevent the worst disaster, and not miss out on any major opportunities, while not spending more than you can handle." TechTarget adds, "When troubleshooting problems, the root cause greatly resembles pirate's buried treasure chest. While you may not get a chest filled with pirate gold coins, finding the true root cause of a problem is vastly rewarding...many enterprises do not have a good network architecture map to help them document the topology of their network. It's a lot like Captain Jack Sparrow landing on a remote island without rum. It simply isn't done."
A network management system geographically pinpoints where a problem is located before it blows up, cutting down on your own team's troubleshooting time. Website Pulse's, "What Happens When a Server Goes Down" says, "Servers are a big deal in business. These are the items that hold all of your business's operational information and technology. The servers host your network and your computer system. Essentially, they're the foundation of your entire computer framework. Without them, you don't have a network."
So get with the program and don't put off your technology to do list. Invest properly in a network management system that will support the continued exponential growth of your business. Do your technology solutions the right way the first time, ahead of time - it will save you time, money and headaches later, as well as yield more happy customers.
Calling all HuffPost superfans!
Sign up for membership to become a founding member and help shape HuffPost's next chapter