Samsung and Apple stopped playing nice a long time ago.
Since the launch of the iPhone 5 last week, Samsung has rolled out a new print ad mocking Apple products, employees and customers -- all while touting the offerings of Samsung's flagship Galaxy S3 handset.
The ad, which ran in select newspapers over the weekend, lists some of the iPhone 5's most talked-about features: the 4-inch screen, 4G LTE connectivity, screen resolution, battery life and more. Next to these are listed the Galaxy S3's features: taller screen, 4G LTE connectivity, higher screen resolution, longer battery life, etc. Featured prominently at the top of the ad is the tagline "It doesn't take a genius," as much a dig at Apple Store employees as it is at the throngs of fanboys already reserving the new iPhone 5 in record numbers.
The ad also lists a handful of additional Galaxy S3 features that you won't find on the iPhone 5 (NFC capabilities and picture-in-picture viewing, among those); however, it mentions nothing about camera quality, which is one notable area that the new iPhone has the Galaxy S3 whipped.
LOOK: [via Gizmodo]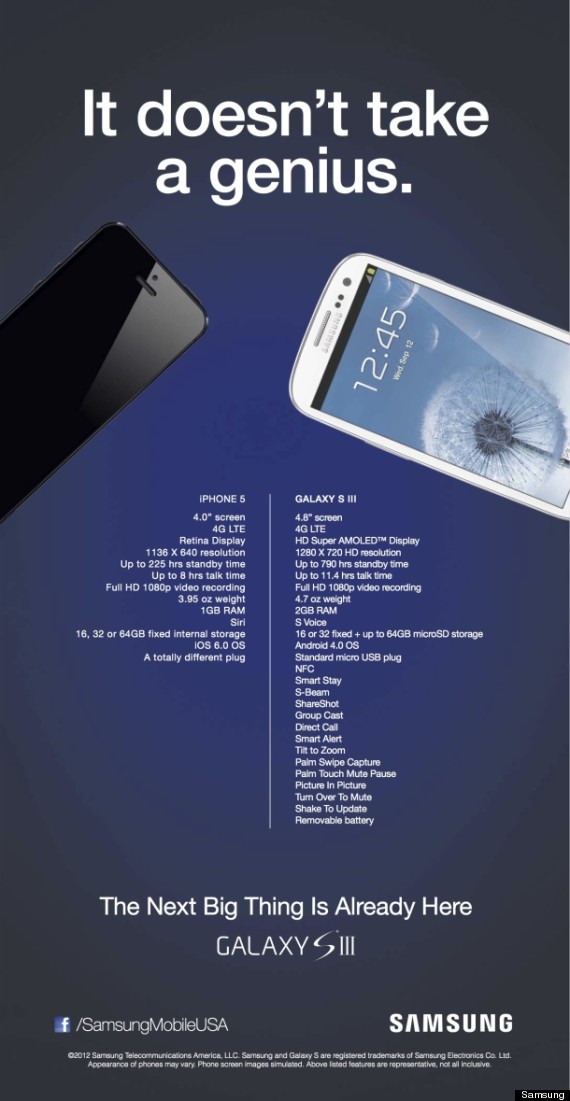 LOOK: [via CNET]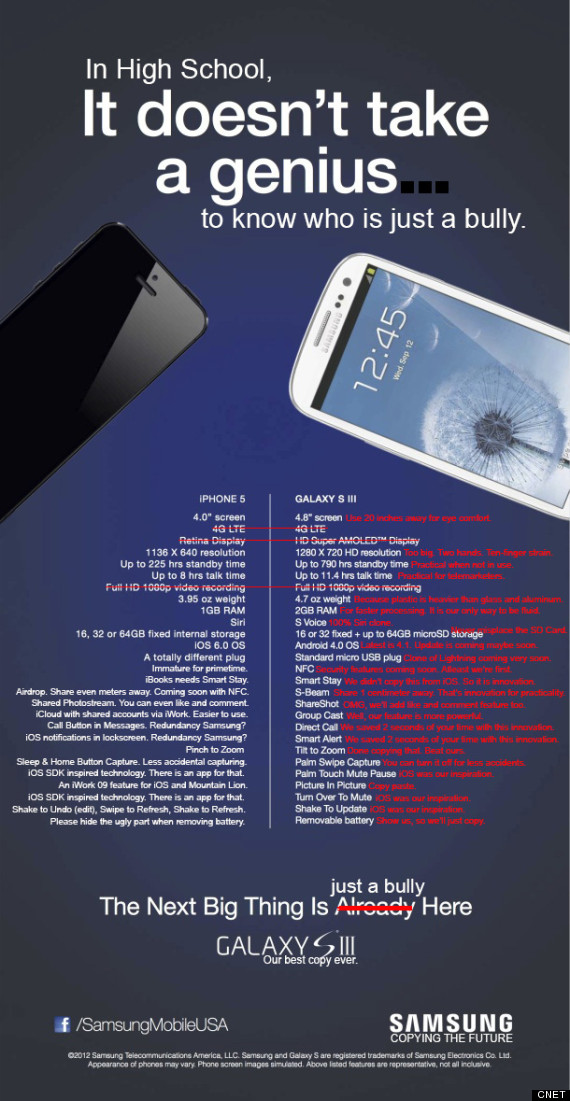 We've also spotted another rebuttal version mocking the Galaxy S3's supposedly cheap construction and listing several iPhone features not found on Samsung's device.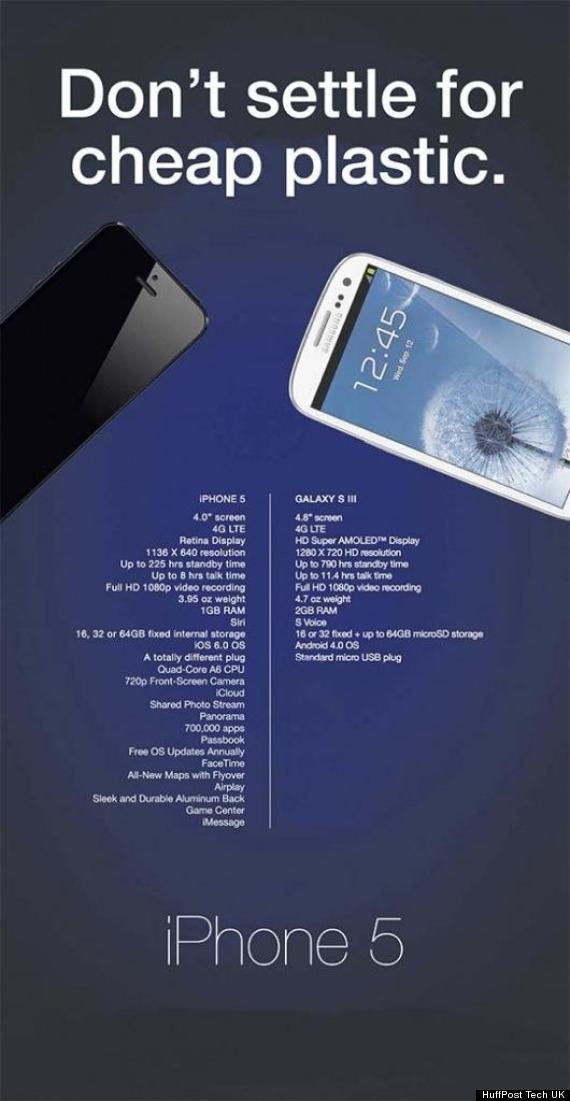 While we doubt Apple will respond to Samsung's latest attack ad, we'd wager that this isn't the last of Samsung's mud slinging. The company has released several high-profile ads slamming the iPhone and Apple customers. Here's one for the Samsung Galaxy Note that ran during the 2012 year's Super Bowl, not long after the release of the iPhone 4S.
Before You Go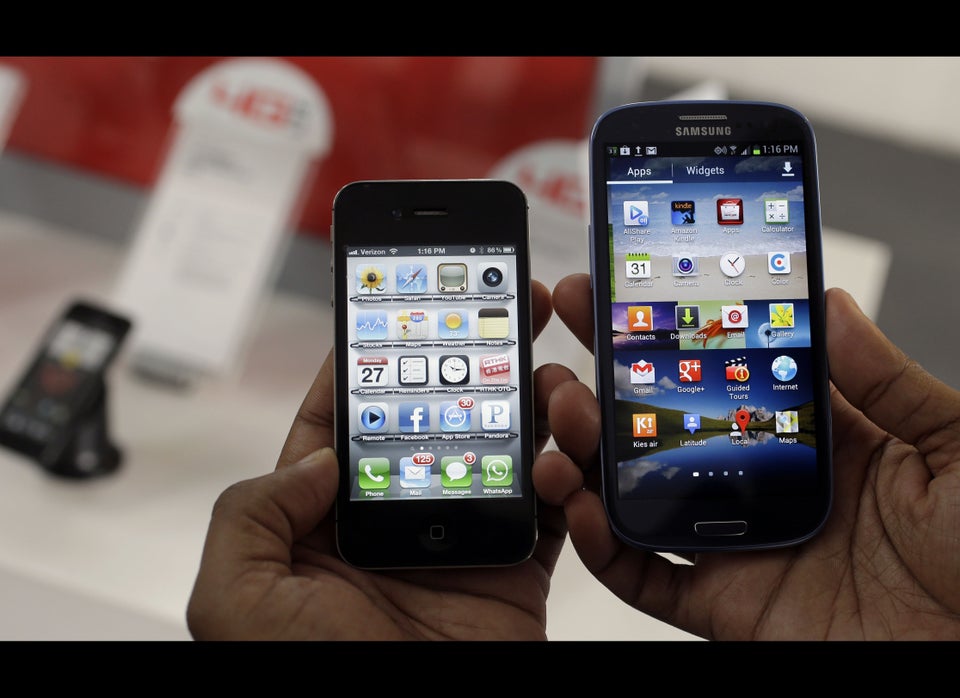 5 Companies Apple Aped
Popular in the Community