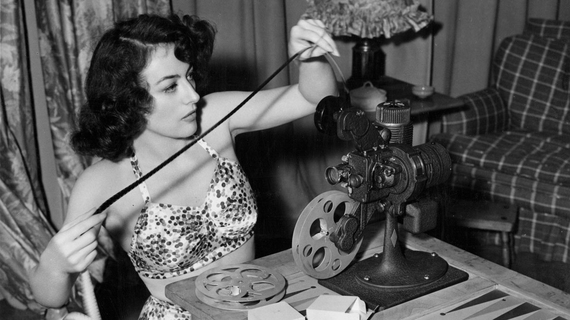 Contrary to popular belief, sex wasn't invented in the 1960s; it goes back at least as far as the 1920s. For proof, check out the IT Girls, Flappers, Jazz Babies, & Vamps festival at Film Forum. Until the Motion Picture Production Code put the kibosh on all the fun in 1934, Hollywood regularly made movies about strong, seductive, and sexually active women. The festival runs from March 11th through the 24th. Highlights include:
IT (1927). No, not a horror film. "IT" means "sex appeal," and Clara Bow's got plenty of it! Silent film, with live piano accompaniment.
The Blue Angel (1929). Marlene Dietrich loves them and leads them to destruction as the original femme fatale. The first of several collaborations with director Josef von Sternberg
Pandora's Box (1929). The same year as The Blue Angel, Louise Brooks also took a turn playing the femme fatale. Silent film, with live piano accompaniment.
Blonde Venus (1932). Another Dietrich-Sternberg joint. This time Dietrich plays a nightclub singer trying to settle down. Check out her iconic "Hot Voodoo" number, later referenced by Grace Jones.
Baby Face (1933). After being pimped out by her own father, Barbara Stanwyck ruthlessly sleeps her way to the top. But can money buy happiness? Said to be a big influence on Madonna.
Gold Diggers of 1933 (1933). The ultimate Busby Berkeley musical, with lots of backstage sexual shenanigans.
Plus Joan Crawford's private home movies! (See image above.)
Film Forum is located at 209 West Houston Street, between Sixth Avenue and Varick Street.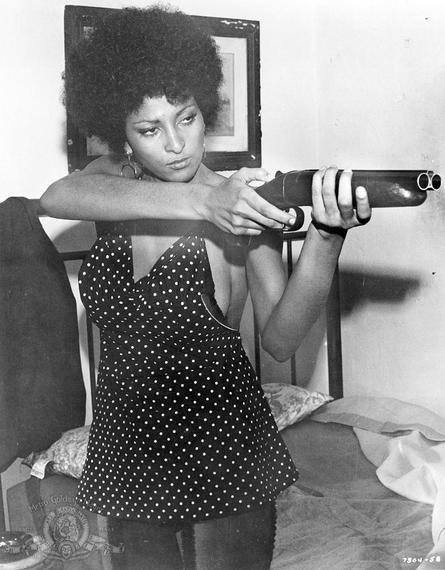 Over at Anthology Film Archives, they continue their tribute to American International Pictures. From the 1950s through the 1970s, A.I.P. made every conceivable type of B-movie--fantasy, science fiction, horror, bikers, cave girls, hippies, juvenile delinquents, etc. This third part of the festival focuses on blaxploitation, and that means plenty of super soul sister Pam Grier, in all of her bodacious glory. The festival runs from March 11 through the 20th. Highlights include:
Black Mama, White Mama (1973). Pam Grier and Margaret Markov in a distaff version of The Defiant Ones (1957). With lots of women-in-prison lesbian licentiousness. Co-written by Jonathan Demme!
Coffy (1973). The movie that put Pam Grier on the map, and made her a favorite with directors Quentin Tarantino (Jackie Brown) and John Carpenter (Escape From L.A.). With a groovy soundtrack by jazz great Roy Ayers.
Foxy Brown (1974). In an unofficial sequel to Coffy, Pam Grier is back kicking ass, taking names, and looking fine.
A.I.P. wasn't afraid to mix genres, and Anthology is also screening several of their blaxploitation/horror hybrids:
Blacula (1972). From vamps to vampires. William Marshall stars as the Count with a thirst for blood. (Pam Grier was in the sequel, Scream, Blacula, Scream.) Marshall later appeared as the King of Cartoons on Pee-wee's Playhouse.
Sugar Hill (1974). Voodoo queen Marki Bey leads an army of zombies against the white mobsters that killed her boyfriend. Bey also appeared in the classic political comedy The Landlord (1970).
J.D.'s Revenge (1976). Nice taxi driver Glynn Turman is possessed by a restless spirit from the 1940s seeking payback for his murdered sister. Turman can currently be seen in House of Cards on Showtime.
Anthology Film Archives is located at 32 Second Avenue, at the corner of East 2nd Street.
REAL LIFE. REAL NEWS. REAL VOICES.
Help us tell more of the stories that matter from voices that too often remain unheard.