McDonald's just might have become a tofu lover's fast food delight.
Tomorrow, they'll premiere their first completely tofu nugget, called Tofu Shinjo Nuggets, and we don't know what to think. Some are saying it's a sign of the end times, and to be honest -- it just might be.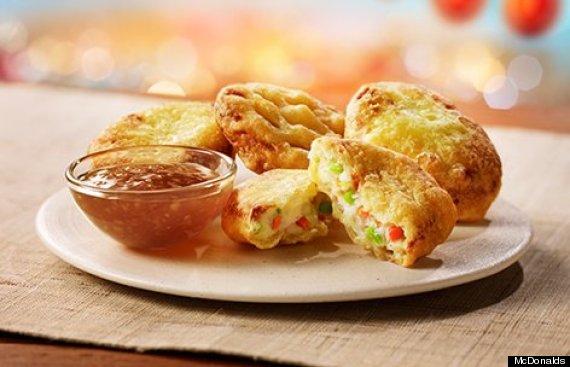 The Tofu Shinjo Nugget creation is a crazy-looking combination of tofu, vegetables and a deep-fryer. Specifically, a McDonald's spokesperson told the Wall Street Journal that the ingredients are something like, "vegetable-studded patties concocted from a mix of soybeans, onions, carrots, and shinjo, a sort of starch–fish paste concoction." So a note to vegetarians: they are NOT vegetarian. We're going to need a LOT of fries with that.
But if you're interested in trying out the nuggets, they'll only be available from this Wednesday until September. For just $2.44, you can purchase four nuggets and try out these little dippers (with ginger-flavored dipping sauce) for yourself. That is, if you're in Japan. (If you're in the US, try these look-alike Trader Joe's Tofu Edamame Nuggets).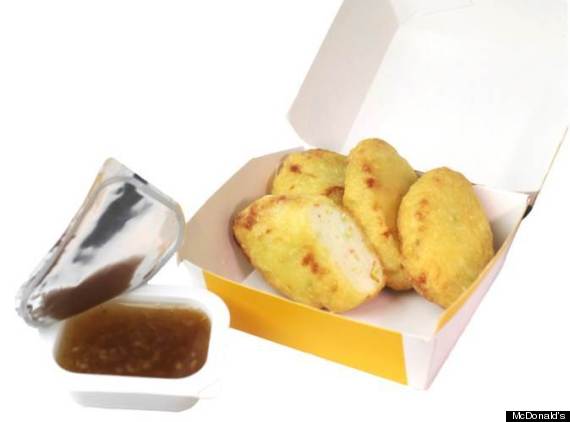 According to the Wall Street Journal, the same spokesperson for McDonald's explained the interesting sauce choice by saying, ""Because it isn't meat, it tastes a bit different. It's a bit softer," the spokeswoman said. "Calorie-wise, it is a bit lower than chicken as well."
The only thing we have left to say is if this is a success, what's next? A tofu Quarter Pounder? Sound off in the comments below!
Before You Go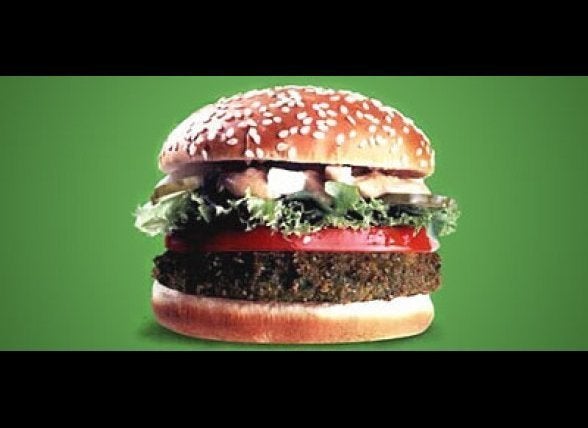 McDonald's Sandwiches From Around The World
Popular in the Community