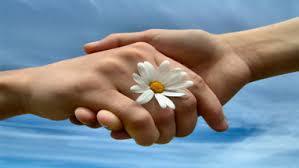 his blog consists of a series of letters written to my friend, a Syrian refugee who has moved into my neighborhood. We have become close friends in spite of a language barrier. Love needs no language but there are things I wish I could tell her. I write these letters in hopes that one day she will be able to read them. I share in hopes that others will follow me on this journey and learn with me along the way.
More posts available: http://www.huffingtonpost.com/author/kathleen-jacobson
I am sorry that I haven't written since the election. Honestly I didn't know what to say to you. I have never been so disappointed in my government but still I must encourage you; do not despair. We will see great waves of people rise up up. We will see grassroots organizing. We will see protests across the country on Inauguration day. All of these peaceful dissenters are Ambassadors. People are coming together and helping each other.They are showing the world that America is not as small petty as Donald Trump.
I know my friend, I had practically guaranteed that Trump could never win in this country. I told you about America and how we have our values and we have learned from past mistakes to be better. I told you that we learned from the Japanese internment camps that what we did was wrong. I told you that what you saw on television at Trump rallies was such a small sampling of America and not to fear for your family.
Then Trump was declared the winner. How do I reassure you now? You came from a country where the president attacks the citizens with bombs. Trump attacks the citizens with word bombs. I hope you know that his mouth is the only weapon he really has. It is difficult for me to explain what is happening but I will tell you what I do know.
America is a nation that is in the process of becoming. It was not complete at the signing of the Constitution because we were what we set ourselves up to be. Somehow our Founding Fathers were able to see a future that has not been realized. Maybe our founders were idealists because even they couldn't live up to these high ideals themselves. Our country is based in freedom yet civil rights has been denied to certain groups of people throughout our history. Women had to fight for the vote, African Americans fought for basic freedom and equal rights, LGBTQ have fought against discrimination and some basic rights such as marriage. With each victory, America took another step closer to true liberty. But sometimes we slip backwards. Sometimes there are people whose mindset has not quite caught up to the new laws that will bring us closer to being truly free. So, African Americans are still fighting against racism, Women are still fighting for equality, LGBTQ are in danger of losing recently won victories. It is and always has been a constant battle. Now it is Islam's turn to demand liberty. Muslims will help us define the meaning of freedom of religion and for that, we will be a better America. Muslims will help us take another step along the path to our dream of a truly free country. We have seen people step forward, who are Ambassadors for Islam. They will help lead a peaceful fight.
Donald Trump is a little man. He is not able to grasp the scope of the Presidency. He stumble his way around while others try to guide him through the process. But he will be bored. He will be inpatient and thin skinned. He will offend, cross lines and overstep his authority. There will be people who will follow behind, cleaning up the messes and trying to "clarify" his Tweets. I can't tell you that people won't hate or that Trump can't do some damage. I can tell you this; There are limits to the power of the Presidency. There are millions and millions of Americans who are dissenting. Trump is being watched very closely. A man like Trump doesn't exhibit his type of behavior without having some skeletons in his closet. I am sure there are things he would like to keep hidden and there are people digging around for what he has buried. I predict his downfall will be tied to his behavior, either in the past or at some time in the future. I don't expect to see a complete Trump presidency. If he makes it to two years without impeachment I would be very surprised.
We must all be Ambassadors and come to the table to create peace.

My friend, I have spent the summer feeling shocked and angry. I have vowed to demand the best from my government. I will continue to be vigilant and to speak out. I will dissent when necessary, but I will also live my life. I will leave my anger behind. I will not let Trump define me. He doesn't deserve that much of my attention. I intend to focus on something positive. I am "Standing on the Side of Love" and that means next to you my friend. I will continue to help your family settle into this American life. When more Refugees come to this area, I will help in any way I can. As an American I can be an ambassador for my country in this community. We must all be Ambassadors and come to the table to create peace. We can't leave it up to our current government. It is in our hands now.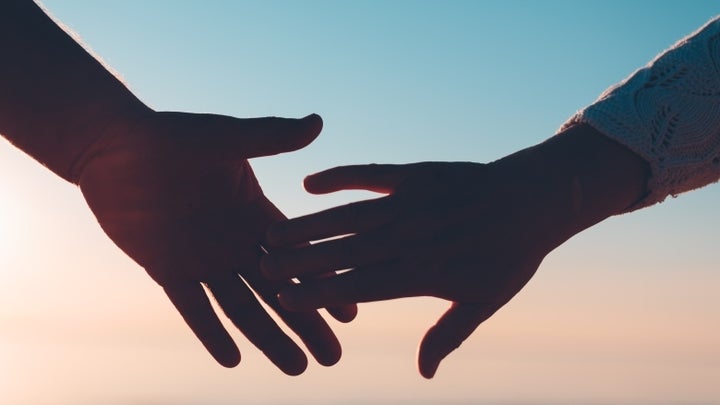 Related
Popular in the Community