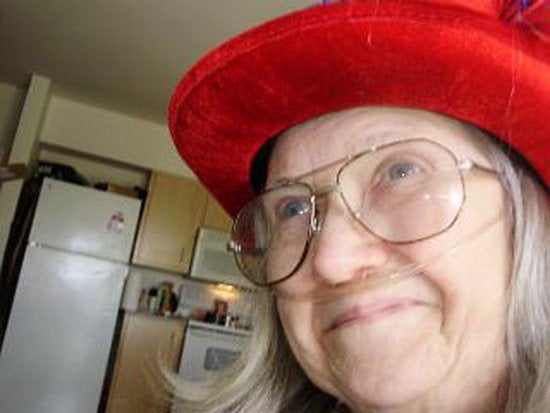 HuffPost Green and the Eyes & Ears citizen journalism unit will be launching the inaugural No Impact Week on October 18 in partnership with The No Impact Project. While thousands of people have signed up (You can too, here!), others have voiced concern that it might be too hard for them, or that they'll be too busy that week. To those who have these reservations, we offer you the following blog by Donna Joseph:
I will begin No Impact Week with mixed feelings. I have a desire to decrease my carbon footprint, but a fear that it may not be possible. I am joining all of you to learn, since I have not thought all that much about my imprint until lately. I am on an electric oxygen machine 24/7, and I live in the Pacific Northwest where electricity is cheap, and therefore not of much concern. It does, however, take energy to produce the equipment and transport it to the abundant waterways of Washington, so hydroelectric power is not zero impact at all. Before you get all sympathetic about my health, please realize that I have lived 75 very full years, and perhaps deserve any and all problems nature has decided to dump on me. Is it too late for me to take a second look at this planet that has nourished me and determine some ways in which I can give back?
My greatest negative impact is garbage. That is a huge problem for America. The Guardian UK has published a recent article by Sadhbh Walsh citing the fact that the U.S. dumps an estimated 254 million tons of garbage a year. Less than 1/3 of it is recycled. "That's enough rubbish to fill more than 82,000 football fields packed six feet deep," writes Walsh. I personally put out a lot of trash. I am home-bound, so I do all my shopping online, and it is all delivered by UPS or USPS. That means boxes and boxes. The senior housing building I live in does not recycle. This is unacceptable, and I hope to be able to mobilize my fellow tenants to insist on recycling.
I have been working on reusing what I would normally throw away. I have a great way to crochet rugs out of those pesky plastic grocery bags. I must accept the bags, since my groceries are delivered to me, so I now turn them into something useful. I want to learn to build furniture with the cardboard. I intend to learn to do paper mache to use up junk mail. I also have joined the Binky Patrol to use up left-over yarn, knitting it into blankets for traumatized kids. Now, as we approach our week, is there anyone out there who can give me any ideas for using up all those little prescription vials I get every month? They are a beautiful amber color.
My first plan to lower my energy use will be to reduce my use of my electric wheel chair. I use it once a day to go down to the lobby to get my mail. I am going to use the non-power chair for awhile to see if I can keep the power chair parked in the corner. I expect it may take me a long time to get down there and back, since it will be walk a few steps and sit down and breathe, walk a few, sit down and breathe; but it will also be a healthier lifestyle if I can do it.
So I will start our No Impact Week with an eye to learning. Learning how to be more earth-friendly, finding ways to reduce my impact. We will never get it to zero, but 50 percent is better than 90 percent and 90 percent is better than 99 percent. I can do it. You can do it. We can do it.

Sign up here for No Impact Week here and we'll send you the guide and more information soon.
Calling all HuffPost superfans!
Sign up for membership to become a founding member and help shape HuffPost's next chapter