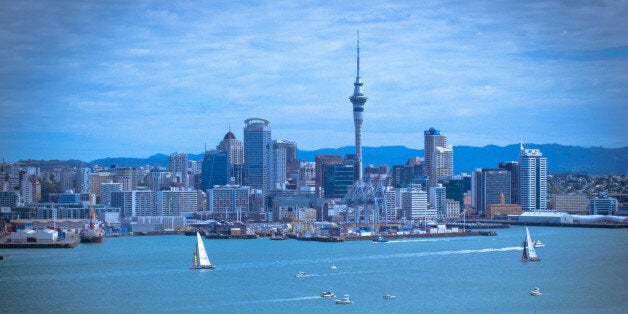 The case for local action against climate change in the wake of the global Paris Agreement could not have been made clearer than it was in a recent New Zealand Herald editorial.
It argued "climate goals must now flow into daily life" and concluded "we need reasonable, practical, achievable things to do that would make a difference."
That now is indeed the challenge for Auckland. I am absolutely determined and committed to tackling it head on for a very simple reason: when it comes to climate change, cities are where it's at. Cities have the tools and opportunities to make a practical difference to our shared climate future.
Like many other global cities, Auckland is facing significant growth pressures, placing high demands on our housing, transport, amenities and the environment. Climate change will magnify these challenges and make it much harder for our citizens to prosper.
Through smart planning and development, we can reduce our emissions and deliver a host of other benefits for community health, mobility, affordability and the environment. Working with communities, we can get practical and achievable solutions for Auckland's climate future.
Auckland is already taking some steps which now require more focus.
We are investing in walking and cycling, adding 52km of new cycle-ways in the next three years - the magenta highway was just the beginning. With 35 per cent of our regional emissions coming from road transport, every car we take off the road counts.
Auckland Council is leading by example with procurement and building and infrastructure design. The retrofit of the council headquarters has reduced energy consumption by 40 per cent and saved more than $500,000 per year. All other council buildings must follow.
And we are moving to a Zero Waste City -- rolling out separate organic waste collection and a community-led resource recovery network.
Auckland is definitely working in all the important spaces -- buildings, transport, energy, efficient and waste management. Now we need to pick up the pace. As part of the C40 network, we can engage with cities facing similar challenges, enhancing Auckland's ability to benefit from their expertise, tools and programmes.
C40 research suggests the choices we make in the next five years will determine our climate future -- a low carbon trajectory that keeps us at or below 2 degrees, or a high one that puts us at serious risk.
The Paris Agreement is a landmark. Now the real work begins, and much of it needs to happen locally. We need to tackle these issues head on. As Paris Mayor Anne Hidalgo said -- it is important to be as concrete as the dangers that threaten us. Auckland -- we are onto it.
REAL LIFE. REAL NEWS. REAL VOICES.
Help us tell more of the stories that matter from voices that too often remain unheard.