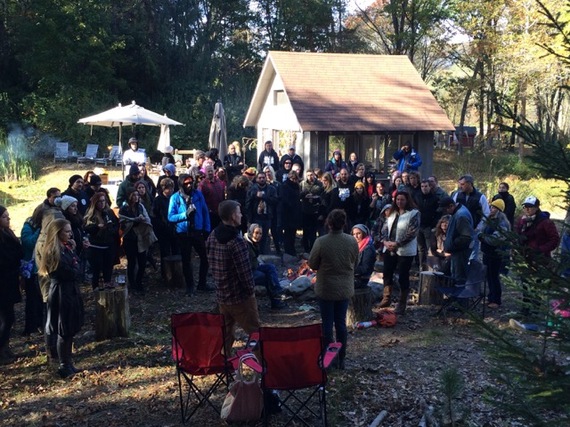 Over 120 people gathered around the bonfire at Tamerlaine Farm Animal Sanctuary in New Jersey to listen to the story of how two chickens, named Uri and Jupiter, inspired founders Gabrielle and Peter to pursue their dream of rescuing animals from deplorable conditions. 
As I stood there, warmed by the flames, as well as the love from the vegan community who came out to support the first Oktoberfest celebration and fundraiser, I couldn't help but to wipe the tears from the corners of my eyes. It was at that moment that I realized, it does take a vegan village to raise pigs...and chickens...and turkeys.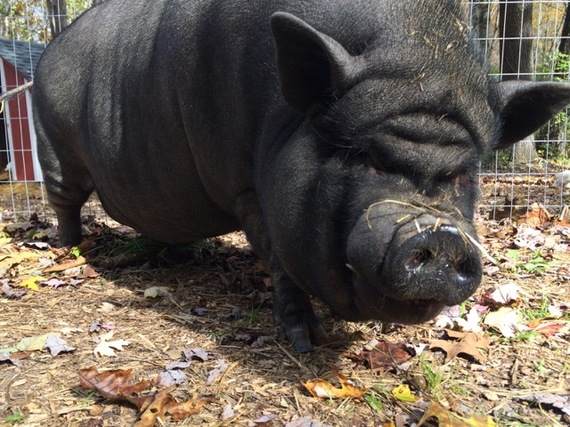 After just about a year as a non-profit organization, Tamerlaine Farm Animal Sanctuary now houses 100+ chickens and roosters, a handful of turkeys, and 3 pigs. In fact, Artie, pictured above, was one of the main stars at the vegan celebration. You could often find him roaming among the people, foraging in the grass, and stopping for lots of pats on his back and hugs.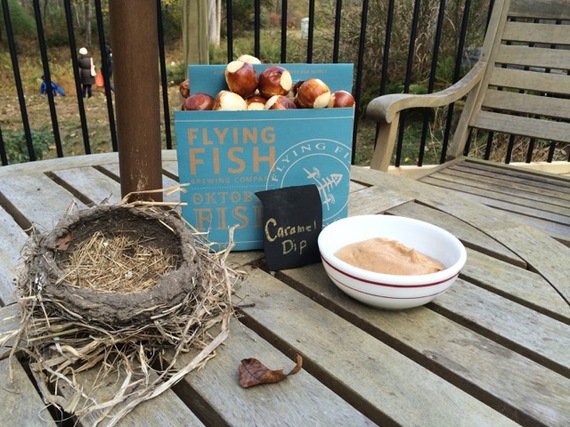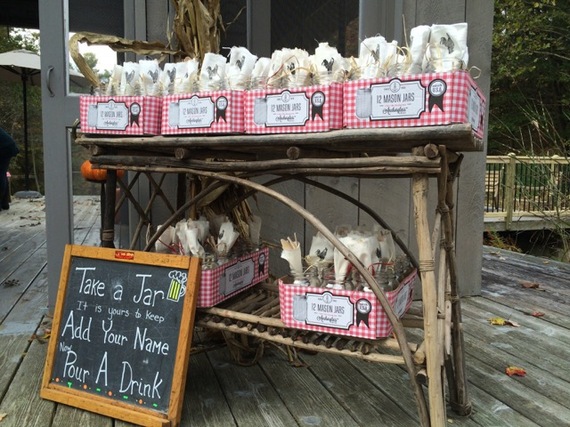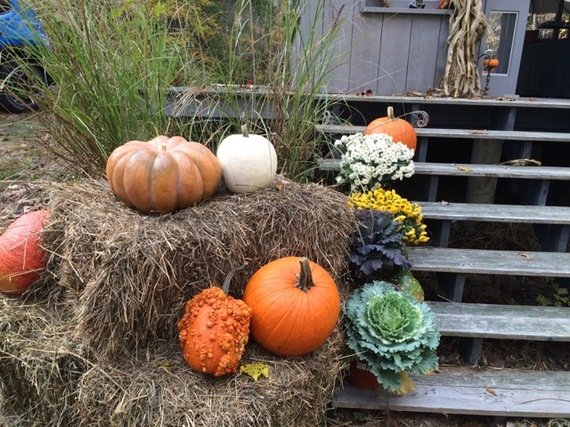 Guests drove from as far as Boston to show their support for Tamerlaine Farm. The goal of the fundraiser was to raise both awareness about the animal sanctuary's mission, as well as to begin raising money for a barn. The farm is currently at capacity, and more animals are waiting for rescue and a good place to call home, but a barn is desperately needed before any more rescues can take place.
I've only been a vegan for a the past year--but prior to that I was vegetarian for 4 years, and continued to consume eggs and cheese--until I decided to commit fully to the vegan lifestyle. As I've said in previous writings, I did the research about what continues to happen in factory farms, and I decided I didn't want to be a part of any of that violence. I'm sure you've heard the saying, "you are what you eat." I actually do believe this--and I wanted no part in ingesting violence.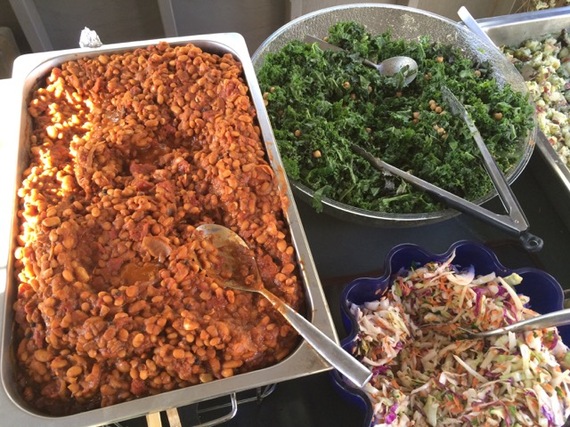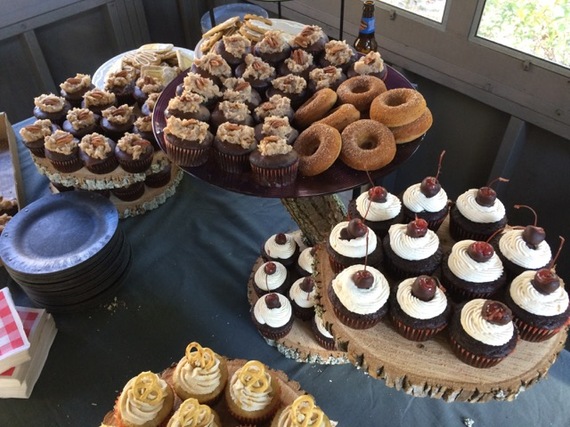 You might be asking, what do vegans eat at an Oktoberfest celebration? There was no shortage of gourmet food. The tables overflowed with foods of all kinds: vegan bratwursts and kielbasa, kale salad, baked beans, coleslaw and potato salad. I ate so much during the first round, that I had to loosen my pants to make room for a delicious array of desserts that were baked, just for the occasion: Black Forest, Salted Caramel, and German Chocolate cupcakes, shortbread cookies shaped like beer steins, and freshly baked apple cider doughnuts. Just when I thought I couldn't fit one more ounce of food into my stomach, I headed over to the beer stand and filled my cup with one of several craft selections. 
Being a vegan isn't always easy. It's a commitment. It's a lifestyle. And it's definitely not mainstream, so there are many times when I am educating others as to why I chose this path, and how it has impacted my life. This wonderful event at Tamerlaine Farm Animal Sanctuary gave me so much more than an opportunity to serve my fellow vegans. It gave me an opportunity to make more friends and connections in the vegan community. It gave me a chance to rally around a cause that is near and dear to my heart. It gave me a community who fully understands my struggles and is there to support me. It gave me insight into just how much work and time and expense goes into rescuing animals and giving them a chance at a life worth living. Above all, it showed me that the vegan community is small, but very strong. When a vegan village bonds and works together, we can move mainstream mountains, little by little, and save animals in the process.  
REAL LIFE. REAL NEWS. REAL VOICES.
Help us tell more of the stories that matter from voices that too often remain unheard.