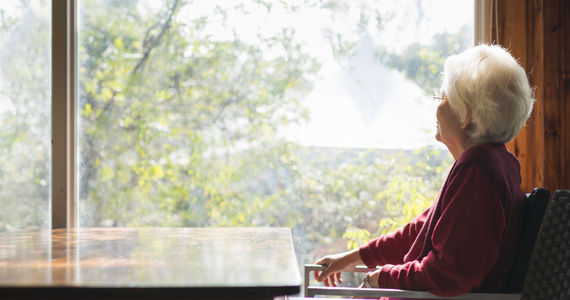 It takes a village, a phrase Hillary Clinton used for the title of her 1996 best-selling book about children. It is thought to be a concept used in some native cultures to acknowledge that it takes more than just the parents to raise a child. The family itself is part of a larger community, the village. We could say the same thing for what it takes for a hospital or health system to care for the individual patient. Health care is provided by an interdisciplinary team ― doctor, nurse, social worker, technicians and in some cases, a trained and certified health care chaplain.
However, these individuals, while managing the same patient, don't always work as a team. All too often patients view the team as a passing parade of "specialists." There's the doctor who comes to check on the patient's physical condition and pays little attention to the patient's emotional state or concerns, preferring to answer only questions about pain or medication. The nurse may come and check the vital signs periodically the social worker may come in to talk about the patient's length of stay or physical comfort. The chaplain may address emotional and spiritual concerns, but may not be well informed by other team members about the patient's physical and mental condition.
In the ideal setting, this team would have one common purpose, to be the "village" providing support for each other and for all aspects of the patient from medical treatment, to the emotional and spiritual concerns that come with any illness. In an ideal world, all of these professionals would be talking with each other as well as the patient to ascertain that the best possible care ― whole person care ― is being provided. We need to make it possible for specialists and generalists to unite from multiple disciplines for this common purpose.
What does each member of the IDT need to know so that they can achieve this common purpose? Every aspect of care deserves an equal priority so that we can care for the sick and dying in the best way possible. How can we educate and provide awareness about spiritual care needs to expand beyond chaplaincy?
All health care professionals should know how to provide some spiritual care, but most are not trained to do so. Nurses, who spend the most time with the patient, are often ready to offer spiritual support when they sense it is needed, but may hesitate to initiate such support out of concern that doing so may be offensive to the patient, especially with the range of cultural and religious differences, and the rising population of people who are spiritual but non-religious.
To this end, The Department of Spiritual Care at the University of Iowa Hospitals and Clinics (UIHC) introduced a hospital-wide spiritual care screening as part of the nursing assessment to identify patients and family members who desire spiritual support while in the hospital. This grew from a collaboration with other disciplines to provide education about spiritual care to all levels of the organization. Within a year there were 264 additional requests per month for spiritual care services, many of these coming from units that did not have dedicated health care chaplains.
Patients do express a strong need for some basic spiritual care such as listening, communicating and expressing compassion. This is especially important if the patient is at the end of life.
Let's raise the bar and give each aspect of the person's health care equal priority so that we provide a wholeness of care. It's the right thing to do and it will indeed take a village ― the health care village.