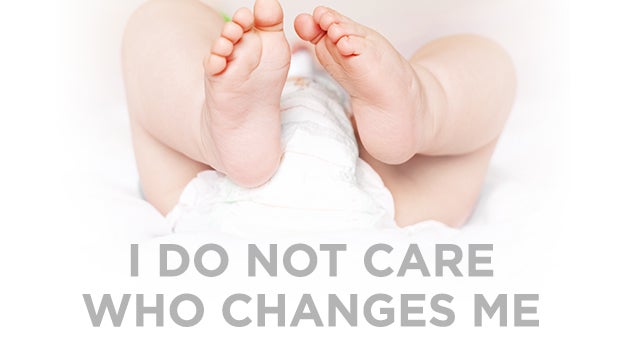 In the past seventeen years I've grown Bullhorn from a fledgling CRM startup focused on delivering an incredible customer experience to a global CRM powerhouse with 650 employees focused on delivering an incredible customer experience. While a lot has changed in my nearly two-decade tenure, I can tell you one thing has remained the same – the happiest employees create the happiest customers. I've made it a point to ensure that my employees like coming to work every day, and as a result, Bullhorn and its customers have reaped the rewards.
A lot of entrepreneurs ask me how I incentivize employees to stick around and stay engaged, even as their lives change and evolve. While I don't put much stock in shiny perks like beer kegs or candy dispensers, I do treat my employees as human beings first and foremost, and one of Bullhorn's benefits of which I'm most proud is the four-month 100%-paid parental leave we offer to all of our employees – male or female. Much attention has been paid to the importance of paid parental leave recently, and to be honest, the United States is really behind the curve on this idea. But in the past two years since I implemented the four-month fully-paid policy, I've seen absolutely nothing but positive results on employee satisfaction and productivity.
So why did I mandate four months' paid parental leave for primary caregivers to children, whether they're male or female?
It's about equality: Parental leave gives families the flexibility they need to cultivate the careers of both spouses. The critical example is a family with a mother who is an executive earning more than her husband. Maternity leave policies are antiquated and don't allow the mother to keep working while the father spends time with the newborn. Traditional maternity leave policies were built around helping women recover from childbirth, but that's really just one important element of the value these leaves provide. Children benefit when they spend quality time with loving parents – regardless of who assumes the role of primary caregiver, either spouse should be allowed the privilege of nurturing their young child.
It's important for same-sex couples and couples who are adopting: There is no such thing as a one-size-fits-all family. Every family is different. "Maternity leave" policies only address one element of a caregiving equation – the physical struggle of birth mothers – but ignores the need for adoptive parents and homosexual couples who also need and have every right to bond with newborns during the critical formative stages of early life.
It's a recruiting advantage: Very few companies offer a parental leave that allows a male to take four months off with a newborn. Say a potential male hire has a spouse, male or female, with a high-level executive position; the company offering the lesser-earning spouse a parental leave is much more attractive to that family. People don't act in a vacuum. Their career decisions are driven by the personal lives. Ignoring that is very short-sighted.
It engenders loyalty in your entire employee base: Parental leave shows your employees that you are listening to their needs, paying attention to the subtle nuances of their humanity, rather than just painting with the "maternity leave covers most situations" approach. It's especially attractive to employees who aren't yet parents and can't predict what the future holds.  These employees especially want to work for a company that allows them the maximum flexibility to make the decision that's right for them when it's their time to start a family. Additionally, maintaining childcare and running a household are expensive endeavors. Employees need to weigh the costs of coming back to work, especially if they don't command huge salaries or are early in their careers. If they feel pushed or slighted by an inflexible workplace, they may choose to simply jump ship. And who would blame them?
It's the right thing to do for society: There is an antiquated and harmful notion in society that within a family unit, women are the de-facto caregivers, or "should be" the de-facto caregivers to children. This is problematic on numerous levels. First of all, it robs women of the agency to prioritize career over childcare if they so choose. Secondly, it suggests that men cannot or should not stay home with their children as a primary caregiver, which plays into old-fashioned ideals of "women's" versus "men's" roles. With a generous and inclusive parental leave policy, we can give families the freedom to make their own career decisions and challenge outdated societal constructs. In heterosexual relationships, male spouses can leverage the benefit to stay at home with newborns and enable female spouses to remain at work and advance their career, which has the added benefit of boosting gender diversity in the workplace. Ultimately, it's up to each family to determine what path and division of responsibilities is right for them. The sooner we remove obstacles to adults making their own decisions, the sooner we'll evolve as a society.
Employees are human beings, and treating them like human beings is the key to keeping them productive and engaged. When a person feels respected and appreciated by their employer, and feels that they have the autonomy they need to run both their work and personal lives effectively, it ultimately results in greater satisfaction and loyalty to your company. That benefits the customers you serve and creates an environment of growth and positive evolution. Sure, a fully-paid four-month parental leave policy may cost you money in the short-term, but aren't your employees – your most valuable resource – more important?
REAL LIFE. REAL NEWS. REAL VOICES.
Help us tell more of the stories that matter from voices that too often remain unheard.
This post was published on the now-closed HuffPost Contributor platform. Contributors control their own work and posted freely to our site. If you need to flag this entry as abusive,
send us an email
.