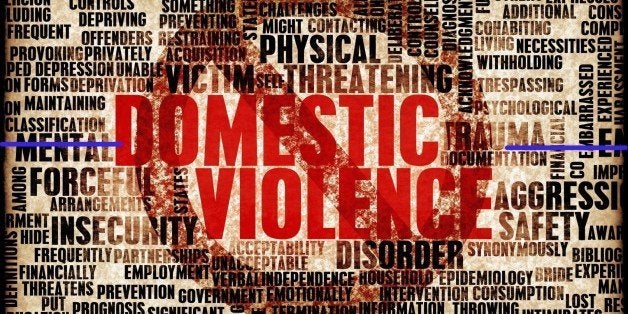 When I saw the NFL's much ballyhooed ad that aired during the Super Bowl, I was disappointed. Like many others, I was hopeful that the NFL would take a strong stand to address the root of the problem, a.k.a. the abuser, and leverage its macho muscle to take a new tone of harsh intolerance for domestic violence especially among the high testosterone, contact sports-loving crowd. The "chilling" ad simply perpetuates what everyone knows: domestic violence exists. Le sigh.
Yet, as powerful as the NFL is, as far as its potential reach could go, domestic violence is a societal issue that requires a deliberate, orchestrated, shift in perception within the communities it affects. (Every community.) The NFL missed an opportunity to lead that conversation, but in the end, every town and neighborhood has to decide for itself whether it will tolerate this behavior in its homes.
I spent a couple days this week with one of the most progressive towns in the U.S. that has taken a hard line against domestic violence. The town is High Point, North Carolina.
In 2008, law enforcement teamed with the community, domestic violence advocates and services, as well as the court system to institute a zero tolerance policy for domestic violence in High Point. Drawing on over a decade's success with focused deterrence strategies, the edgy police department designed a comprehensive approach to reduce the rate of repeat offender recidivism.
According to Gretta Bush, President of the High Point Community Against Domestic Violence, every town population has the moral authority to change the culture of violence on its streets. "Every community has that kind of power. We are not going to tolerate it," she said.
What people who've been successful in reducing domestic violence in their hometowns know is a profound culture shift has to take place. From top to bottom and left to right, the civic community has to make a commitment to stopping the violence. And it must deliver on that pledge.
For decades, millions of dollars have been spent on social services organizations that focus on keeping victims safe. (As they should.) Yet, when you look at the critical issue of domestic violence, it's not the victims who are the problem. Chief Marty Sumner of High Point says it best, "The best way I know to make her safe is to make him stop."
For the NFL, its culture defines its actions. The same could be said for all institutions that that pay lip service to addressing domestic violence. Large-scale systemic change must happen at the macro and micro level. Towns that are self-empowered to make a difference to change the lives of women and children deserve our respect. They're the real deal.
In High Point, since they've begun their focused deterrence approach in 2008, they've only had one domestic-related homicide. In the years prior to taking a stand, 2004-2008, they had 17.
When I was leaving High Point and driving to the airport, I was thinking about writing this post. It occurred to me that word should get out to every woman who is currently involved in an abusive relationship: MOVE to High Point. Here, your town is your shelter and law enforcement is dead serious about protecting you. Oh, incidentally, while the crime numbers have plummeted in High Point to the lowest point in 25 years, the population has grown 44 percent. Maybe the word is already out.
Related
Popular in the Community