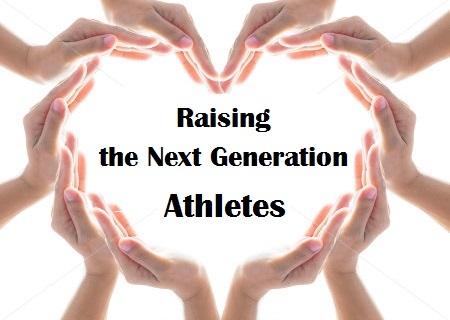 Organized chaos defines my morning. It all begins with the shrill sound of the alarm cutting through the silence of an otherwise peaceful slumber. It's 5:00 am!
Over the next two hours breakfast will be consumed, showers taken, teens dressed and lunch prepared.
Grabbing homework, backpacks and a briefcase, my sons and I work quickly to exit the house. It is the fine art of collaboration and teamwork that makes the transition from home to school to office seamless most days.
Morning quickly flows into afternoon and the second shift is summoned to complete the previous tasks in reverse order. Tutoring, strength training and sport specific practice is added to the daily routine. On most week nights we are fortunate to be home by 9:00 pm.
Wash. Rinse. Repeat. Five days per week.
Sporting events consume our Saturdays. Sundays are spent perfecting quarterback and receiver skills with assistance from a private instructor. The space in between is consumed by a wide range of activity. My husband and I share the same philosophy creating a home away from home for our athletes' friends and teammates. A significant amount of time is centered on home cooked meals and unstructured downtime. Every last ounce of energy is squeezed out of each day.
It's our reality. The reality of every parent raising the next generation of athletes.
The success of an athlete is predicated on a strong core unit; family. This collection of individuals comprises a selfless group who graciously put the needs' of the athlete above their own. Membership is not exclusive to blood relatives. The only qualification is unconditional love. Family provides the foundation for growth. It is where weaknesses are transformed into strengths.
All progressive families are run with basic business principles and structure applied. Let's talk about this business model.
The Chief Executive Officer (CEO). Like any well-run organization there exists a big picture person.
The CEO frames the image. He/She guides all the moving parts in the right direction. There is a game plan with execution dependent upon full team support.
The CEO prioritizes with athlete objectives in mind. Tough decisions are hashed out through collaboration. Success is wholly dependent on how well the CEO solicits external support. It takes a village to raise an athlete. A village, is comprised of like-minded individuals who have a common bond and shared vision.
Village transcends family.
My dad once told me, "You are not an island. Your success is contingent on others who help you achieve your goals." A similar statement, reverberated by several throughout my life, would be the impetus for connecting the dots on the road map to self-awareness.
The Chief Financial Officer (CFO). It takes an overwhelming amount of time, energy, and money to raise children, in general, not to mention the next generation of athletes. This is where the CFO thrives. It's about dollars and cents. Money drives everything.
The CFO is cognizant about spending money wisely. Internet research can go a long way in skill development for pennies on the dollar. Do your homework. Read books, take classes, educate yourself so you can add value without spending a mountain of money. For example, I am a certified personal trainer and yoga instructor. I have completed coursework in sports nutrition. Through self-education reliance on expert opinion is drastically reduced as is the corresponding outflow of capital. Find someone who is already doing what you are looking to accomplish and duplicate it.
Remember, you aren't recreating the wheel. Everything has been done before.
For those occasions when soliciting outside assistance is warranted, research best course of action. It is anticipated that discretionary income will be spent on the following; private training, college and high-profile sponsored camps, sports team membership, safety equipment, and sports apparel.
The Chief Operations Officer (COO). Ever wonder how it all gets done? Ask a COO. In the vast space between commencement and completion lies implementation. This is where the Chief Operations Officer dwells. It's where the rubber meets the road. The COO is a thankless job. Rarely are accolades received for efficient scheduling. There are doctor and dentist appointments, parent/teacher conferences, volunteering requirements, tutors, and transportation. Everything from meal preparation to managing expectations is directed by the COO.
The Chief Operations Officer inherently knows when to lobby assistance from resources within the family and/or the village. Asking for support is mandatory to retain a semblance of sanity.
A relatively new concept to raising conscientious athletes is social media. A powerful tool if used properly. If abused the outcome has potential of derailing a life before the journey gets off the ground. For the Baby Boomer and Generation X parents, much of what social media promises is uncharted territory. It is incumbent upon parents to manage their children's social media sites. The most significant take-away of social media is the absence of an "UN-DO" button. It is unforgiving and punitive.
Collectively, the executive team operates as a cohesive unit moving in the same direction. If the business model is flawed, it is the nature of operating on a thin margin. The executive team is required to wear many hats, put in long hours, and hold down a second (real paying job). Over-worked and under-appreciated is the name of the game.
Ask any parent why they put forth the effort and the answer is the same. They take solace in knowing their crowning achievement is raising the next generation [athlete].