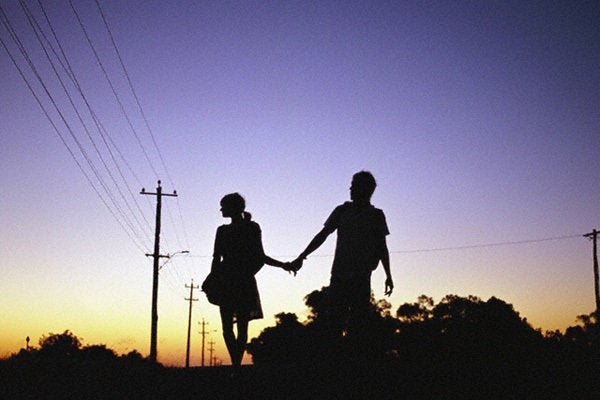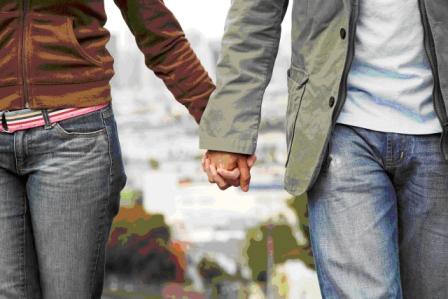 There is an American myth that two halves can come together in a loving relationship and become whole. However, contrary to cultural myths, close intimate relationships are not additive, where one half plus one half equals one. Close relationships are actually multiplicative. It is the whole Jerry McQuire myth problem: "You Complete Me!" This is all utter nonsense. The rule is that it takes Two Happy Healthy Whole People to make One Happy Healthy Whole relationship -- and there are No Exceptions to this rule.
When two not-emotionally-whole people -- roughly meaning people who still have emotional scars, insecurities, baggage and such -- come together, whatever personal holes exist get magnified in intimate relationships. What happens is intensified holes, not wholes (Sorry Could. Not. Resist. that one and I really, really tried).
It turns out that that instead of one half-person plus another half-person making one whole wonderful relationship, everybody involved is at risk of feeling even worse by the time it is done. In intimate relationships especially, what happens is that one half is multiplied by one half and the result is one fourth. People feel reduced. What this means is that many times, by the time the relationship is done, everybody feels worse than before.
We can extend this. If I am only about ¾ healthy, joyful, whole person, and I join into a close relationship with another 3/4, we are going to get about one half of a "whole" relationship out of it, due to the multiplicative properties.
The only way out of this is to realize that it takes two healthy, joyful, whole people to make one healthy, joyful, whole relationship. Try to imagine two very emotionally unhealthy people enjoying a healthy close relationship. It is hard, no? Another way to put this is that the least healthy person in a relationship will dictate the overall health of the relationship.
So, your job then is to become an entirely whole, self loving, self assured, self trusting, emotionally healthy, authentic person first. Your future relationships will be all the better for your efforts here.
Support HuffPost
A No-B.S. Guide To Life
Related
Popular in the Community