I have a love hate relationship with my hair and have for as long as I can remember.
Hair has played such a big part in my life. It is part of my identity. On a "good hair-day" you cannot tell me anything. I feel good about myself. On a "bad hair-day", I feel that too. I don't have as much pep in my step and I feel self-conscious.
I remember the night before 5th grade picture day and my mom taking us for a haircut. I'm not sure why she chose this particular day to do a cut, but I know it is the reason, now as a parent, I will not cut my kids hair before picture day. I do haircuts at least a couple of weeks in advance to give my kids time to get used to it.
So what had happen was…my mom gets off of work, picks us up and we go searching for a place that's open this time of night. We reach a spot in a local strip mall near the Mervyn's and we go in. The hair stylist is sitting behind the counter and my mom asks if she has time to cut my hair. She looks me over and nods yes so I climb onto the chair.
She starts by touching my hair, the length is below my shoulders at the time, and asks my mom what kind of haircut SHE would like for ME.
Mind you, it's the 80's and girls were cutting their hair short. Think Molly Ringwald in Sixteen Candles.
The next thing I know she's cutting off my hair like Edward Scissorhands. Hair's flying everywhere and I can't stop it.
When she's done, my mom tells me to say thank you and we walk out.
We get in the car and I cry. "Oh it's just hair" my mom says. "It'll grow back."
Maybe the kids at school won't notice, I think to myself.
The next morning I wear my school picture outfit: a long sleeve pastel top, an argyle vest and baggy pleated pants. Totally rad for the 80's.
I also remember it was chilly out and I wore a jacket with the collar up.
As my class lined up to head to the auditorium, a boy named Byron pulled my jacket down and exposed my short hair I had been hiding the whole morning. He was the leader of the boys and once he started laughing, they all started laughing at me. I was humiliated and hated him for pointed out a haircut I, myself, had hated.
Years later I still remember the feeling of being embarrassed. Looking back, I was mad at my mom, and the stylist, for not understanding my curly hair needs.
Curly hair needs a stylist that understands curly hair. This stylist clearly did not realize that once my hair dried and curled up, inches would be lost on length. It's the "Curly Hair Shrinkage" phenomenon.
High school was no better. I wanted straight hair. Big hair. Straight, big hair, characteristic of the 90's. So I tried to blow-dry it straight without success. Blow-drying it out just made it look frizzy and dry. More fodder and teasing for the high school kids.
It wasn't until the end of college and early adulthood that I finally started to love my hair. Hair care products were getting better and I learned what my hair care needs were. I also found a hair stylist who understood curly hair. MY curly hair.
Thankfully today, I love my curls. I also love when I get a blowout and have straight hair for a day or two, or three. Curly or straight, I love having different options.
Last week I had an opportunity to do a Keratin Treatment by a talented hair stylist in Burbank.
As I parked for my appointment, I noticed a film crew up filming. Just another day in LA. So Hollywood!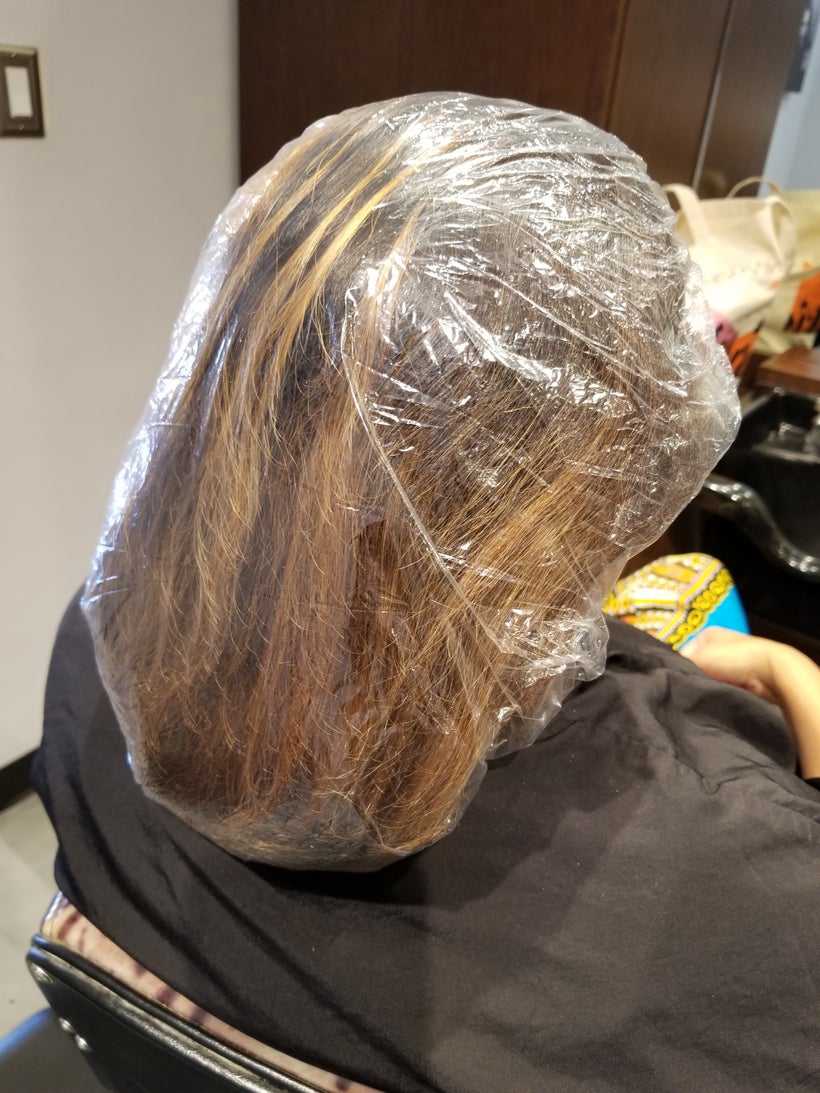 I walk into the salon and meet Mallory, a beautiful hair stylist who was also a gracious hostess offering me a drink as I hopped into her chair.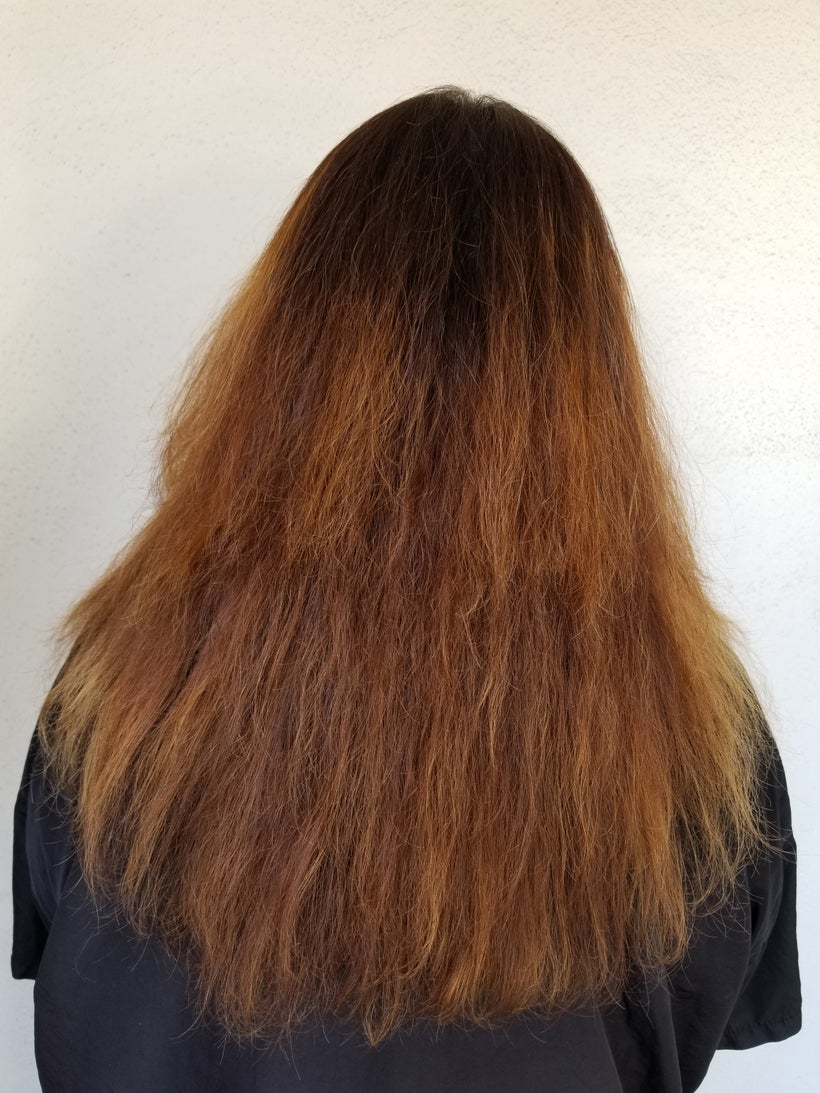 As she started the treatment, she touched my hair as she explained the process. She talked to me about the type of hair I had and I immediately felt at ease with her knowledge and, more importantly, her ability to see ME and my hair type.
She was so knowledgeable about the treatment process, explaining every step of the hour-long process.
Mallory was funny and kind. The time in her chair just flew by.
As we came to the end of the appointment, she went over the follow-up care for my Keratin Treatment, which basically was just no washing hair for 3 days. Easy peasy.
After the 3 days, I noticed my hair was softer, shinier and looked healthier than before the treatment.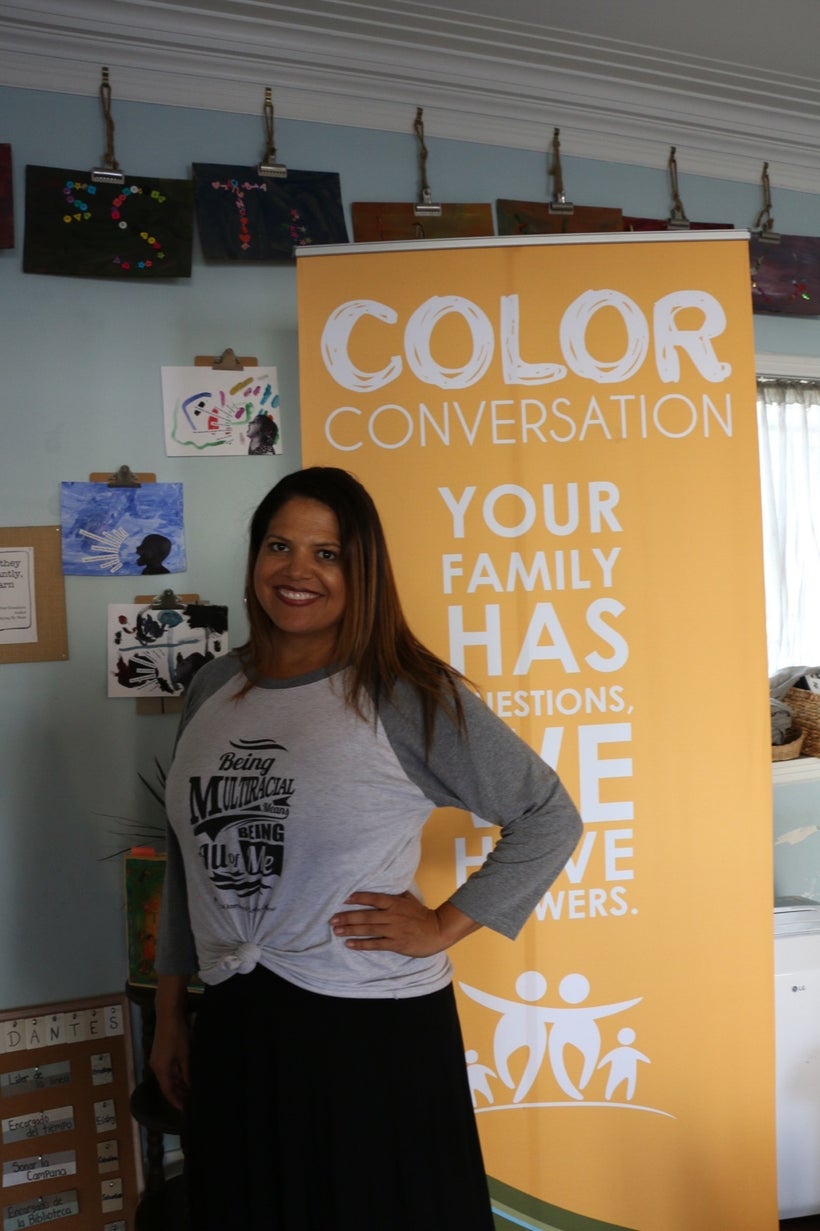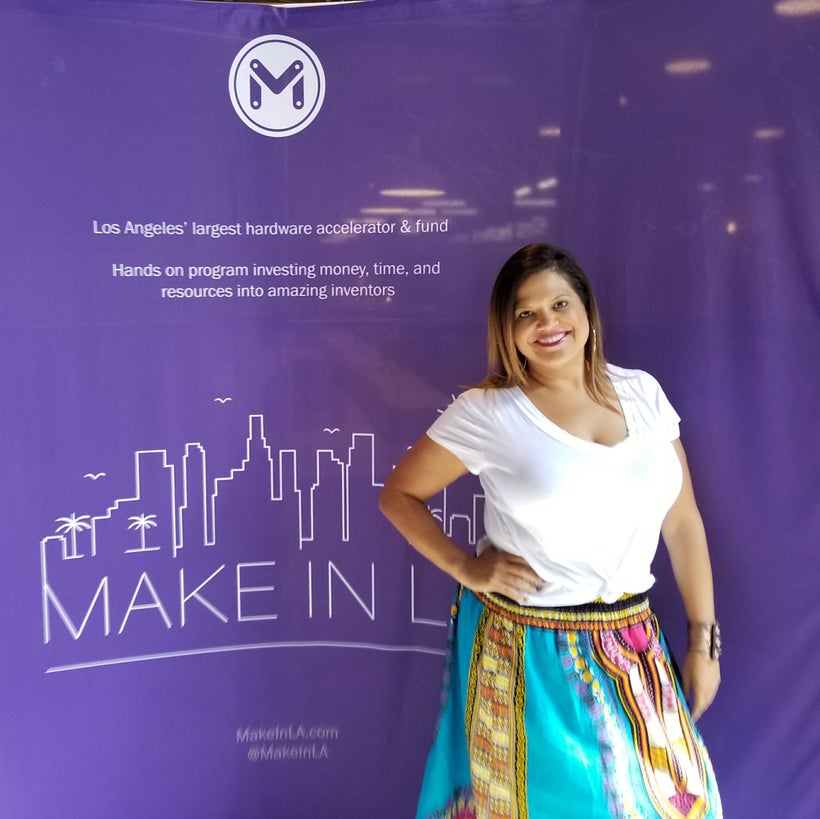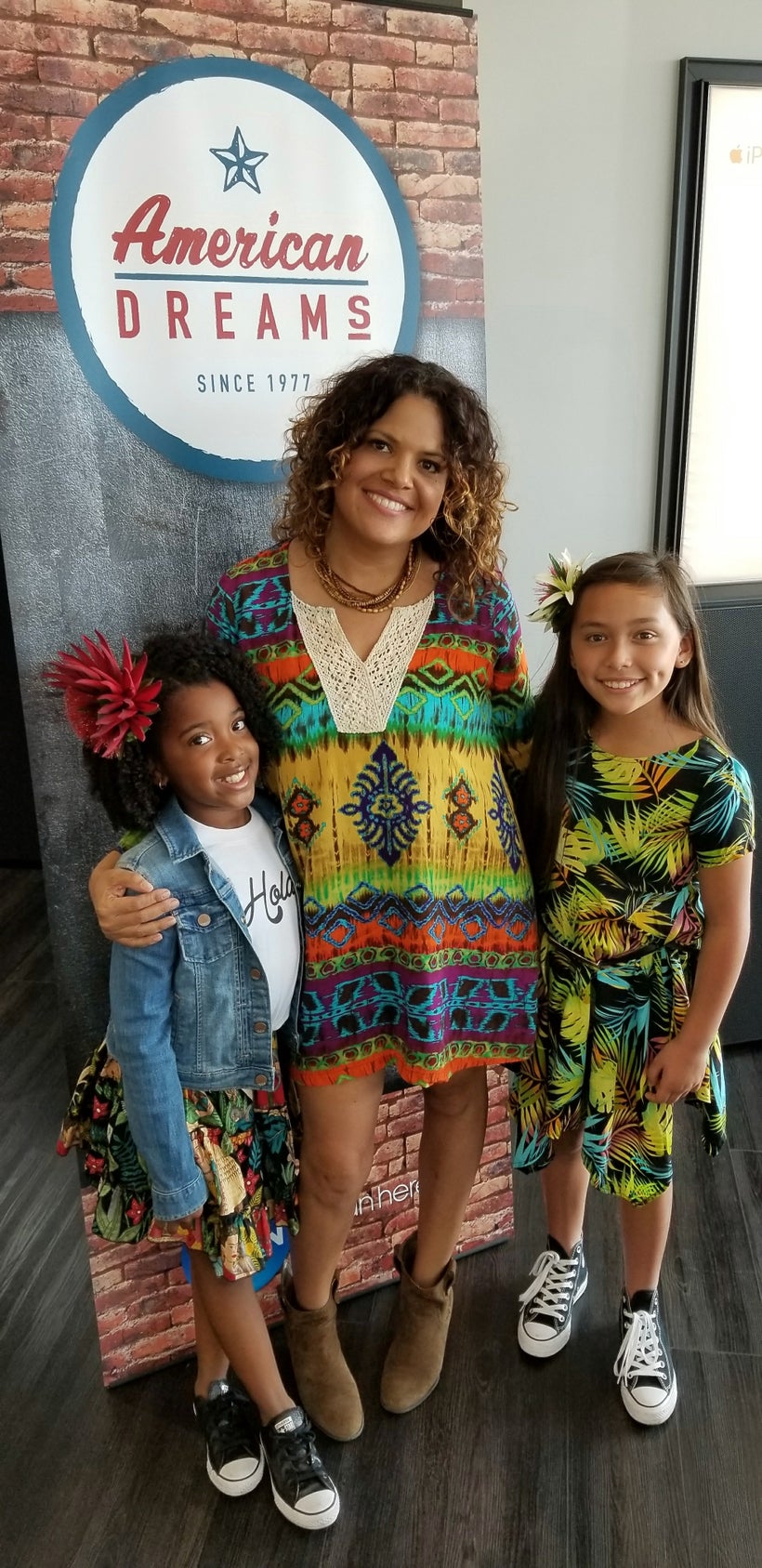 I love the versatility of the treatment. When I wear my hair curly, I notice the curl is more loose and the curl is well defined.
If I choose to wear it straight, it's easier to blow-dry.
Overall, I rate this treatment a success and totally beneficial.
After taking several pics for Mallory and giving a big, appreciative hug to her, I walked down the street where the film crew was. With the wind blowing through my straight hair, and a pep in my step, loaded with confidence, I felt like a movie star. So Hollywood!
Mallory Lola & Roxy's Hair Studio
2616 W Magnolia Blvd Ste A Burbank, CA 91505
REAL LIFE. REAL NEWS. REAL VOICES.
Help us tell more of the stories that matter from voices that too often remain unheard.
This post was published on the now-closed HuffPost Contributor platform. Contributors control their own work and posted freely to our site. If you need to flag this entry as abusive,
send us an email
.