We all knew it was coming, we Frank Sinatra addicts did. The more addled among us knew, or knew about, most of the unreleased Sinatra music that still lay in the vaults. In fact, we'd heard a lot of it over the decades, on bootlegs of varying quality. We knew the Sinatra estate -- run in large part by Frank's daughters, Tina and Nancy -- was not going to let the 100th anniversary of the birth of the greatest singer of the 20th century go by without a monumental fuss. The only question was, would the estate aim to please the collectors or the casual fans? Would we get some "new" treasures for the vaults? Or would we get another greatest hits CD with the "big three" -- "My Way," "Strangers In The Night," and "New York, New York" -- and one previously unreleased track to bait the fans who have to have everything? The answer is ... well, let's check out what those crazy Sinatra kids (along with diligent researchers like Charles Granata and performer/historian Michael Feinstein) have unearthed for us in the last year.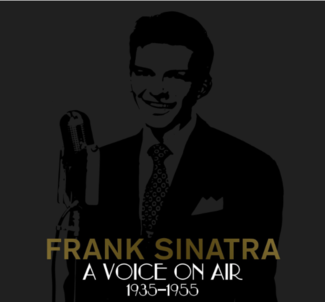 A VOICE ON AIR (1935-1955) (Sony Legacy). Back in the '40s and early '50s, Sinatra was constantly on the radio. His stock in trade on record back then was lush, tender ballads, but on the air he sang everything from current pop hits to hot jazz to old chestnuts to novelty tunes. Airchecks from his shows like "Broadway Bandbox," "Songs By Sinatra" and "Light Up Time" have circulated among collectors for decades, but A Voice On Air is the first set to document it fully, with more than 100 songs, skits, speeches and commercials -- much of it previously uncirculated even on bootlegs -- taking up four jam-packed, 80-minute CDs.
The '40s is, from our post-millennial viewpoint, Sinatra's least compelling period as a singer. His ballad singing was smooth and romantic but it doesn't have the same dramatic, life-and-death quality he brought to the slow numbers starting in the '50s. His swingers lacked the snap and assurance of his Capitol and Reprise recordings. And while there are plenty of classics from the Great American Songbook here, there are also a lot of banal love songs and novelties. That said, this set really does pick the cream of the crop. You'll find duets with Nat King Cole, Benny Goodman and Johnny Mercer, to name just a few. There are dozens of songs he never recorded in the studio, from "Lover Come Back To Me" to "Zip-A-Dee Doo Dah." The goofy skits and commercials aren't the kind of thing you'll listen to over and over, but they're fun to have. And the sound, taken from fragile lacquer discs decades old, is about as good as it'll ever get.
The set goes light on material from the '50s; it includes only five of the 60-plus tracks he recorded with a small jazz combo for his "To Be Perfectly Frank" series, which ran from 1953-55. And collectors will notice a lot of curious omissions (my list includes a stunning 1949 take on "Begin The Beguine"). Perhaps they'll be available on the separate 26 track disc that's only available through the Smithsonian's website starting in late November. But this is still a hell of a collection.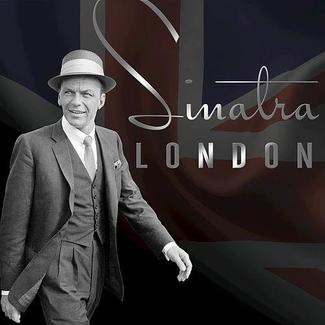 LONDON (Reprise). Released just in time for The Voice's 99th birthday last fall, London is the third in what's hopefully an ongoing series devoted to Sinatra performances in different cities. The Vegas box, featuring previously unreleased live shows from 1961-87, is a stone classic, arguably the essential live document of his career. The New York box (with music recorded between 1955-90), released two years later, was spotty and chopped up a couple of more deserving concerts, but it still had its moments. London is the weakest of the bunch, devoting two of its three CDs to a remaster of the 1962 album Great Songs From Great Britain, the only studio recordings he ever made in the UK, plus unheard music and chatter from the recording sessions. The album isn't one of his best-known, and there's a reason for that -- it's not very good, at least not for 1962-vintage Sinatra. Frank himself was never too sweet on it, which is why it wasn't released in the States until 30 years later. The remaster is OK but not great, and hearing the master at work during the recording sessions is fascinating but doesn't bear more than a few listens.
The DVD features a 1970 Royal Festival Hall concert that's been previously released on video many times; the only difference is the addition of a single unreleased track from the show. So what puts this set over the top into must-own territory? The DVD also includes Sinatra's infamous London performance from 1962, featuring a jazzy sextet, that's among the handful of greatest concerts he ever gave. You may have heard the same combo on the 1994 CD Sinatra & Sextet In Paris -- this show, 29 songs strong, destroys it. Frank is in much better voice, and both he and the band swing relentlessly. And while '80s Sinatra is generally given short shrift by most casual fans, true obsessives know just how good he was onstage during the Reagan years. The third CD, featuring a Royal Festival Hall performance from 1984, is the proof, with a supremely swinging "Pennies From Heaven" and a gorgeous voice-and-guitar duet on "These Foolish Things" that will have you complaining about all the dust in your eyes.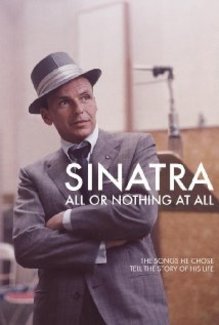 THE 'RETIREMENT' CONCERT (CD/DVD; Eagle Rock). It turned out to be a nothing more than a 22-month blip in a career that lasted more than six decades. But people took Sinatra seriously when he announced his retirement in 1971. This benefit show was to be his farewell, and it shows Frank with a horrible toupee (or is it a combover with a bad dye job?) but in tremendous voice. It's a short show, a mere eleven songs selected to sum up his career, from his beginnings with Harry James ("All Or Nothing At All") and Tommy Dorsey ("I'll Never Smile Again") through more recent fare like "That's Life" and the obligatory "My Way." Sinatra always had a flair for drama; he closes with a saloon song, "Angel Eyes," whose last line is "'Scuse me while I disappear." Listening to it is powerful enough, but seeing it on the accompanying DVD -- he sings the last verse lit by a solitary spotlight, from which he walks away after the final line -- is breathtaking.
The 'Retirement' Concert isn't his greatest live album, but as a historical document it's invaluable, and it's nice to have it on both audio and video more than four decades after the fact. What isn't nice is that it's only available as part of a "Deluxe Edition" DVD box set for the documentary All Or Nothing At All (which originally ran on HBO in April) that'll run you $60 or so. The documentary is fantastic. As is the other feature of the package, a DVD of a 1965 CBS-TV documentary about Sinatra narrated by Walter Cronkite. Why can't everything be available separately? Ask the Sinatra estate.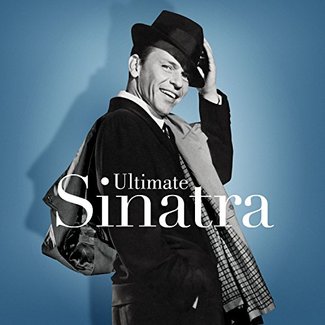 ULTIMATE SINATRA (Capitol/UMe). If you buy the 2 LP edition of the umpteenth Sinatra greatest hits collection, you get 24 classics spanning his career from the '30s to the '80s. If you buy the CD, you also get a previously unreleased alternate take of "Just In Time," recorded in 1958. If you buy the 4 CD box set, you get a whopping 100 career-encompassing smashes and fan favorites, plus a ragged but swinging previously unreleased run-through of "Surrey With The Fringe On Top" from 1979. But you DON'T get the unreleased "Just In Time" that's on the one-disc version. If you buy the single CD at Target, you get a bonus CD with 15 tracks from what may be the greatest of all Sinatra live recordings, recorded in Sydney on December 2, 1961. But if you buy the Australian single CD, you get all 26 songs from the show. If you buy the British 4 CD set, you get a download voucher for four previously unreleased alternate takes recorded between 1955 and 1966 (including the one that's only available on the 1 CD set). And so on. By my count, there are close to 20 different versions of Ultimate Sinatra. The music on all of them is unimpeachable, but the cynicism and callous disregard shown to die-hard fans and collectors is brazen and revolting. Crap like this is why people started illegally downloading music instead of buying it.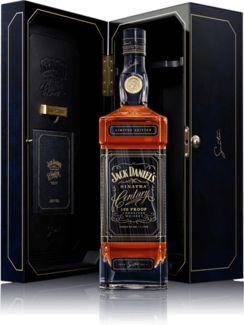 SINATRA AT THE SANDS 1966 (MP3; Reprise). Sinatra At The Sands, the towering 1966 live album with top-form Frank backed by Count Basie and his orchestra, is one of the signature achievements of either man's career. The original 2 LP set was pieced together from a week's worth of shows recorded at the Sands in Las Vegas. Another disc's worth of performances was compiled on the Vegas box set in 2006. But for decades I've longed to hear a complete, uncut show from start to finish. And at last, here's one of them, recorded on January 29, 1966. It includes a dozen previously unreleased performances plus a couple of typical stream-of-consciousness monologues. Is it as good as Sinatra At The Sands? Not quite. Does it give you more of a feeling of what it was like to actually be there? Absolutely.
So where do you get a copy, you might ask? There's a catch. A big catch. Colossal, even. It's only available on a USB drive that comes with bottles of Jack Daniel's new Sinatra Century whiskey, a limited edition whose suggested retail price is $500. So how do you get the music without the whiskey? You're outta luck, Clyde. And you don't even get lossless files for your half a grand, just compressed MP3s. Sinatra Century is a hell of a whiskey; if you've got $500 to spare, there are far worse ways to spend it. But this whole package feels to me like the Sinatra estate flipping the bird to the people who simply love his music. Let's hope some altruistic soul puts this show online for the masses as a sort of return salute.
Calling all HuffPost superfans!
Sign up for membership to become a founding member and help shape HuffPost's next chapter