By Acelya Yonac
Vietri sul Mare is the perfect place to start a drive on the picturesque Amalfi coast. Here lives a centuries long tradition of handcrafted floor tiles and ceramic arts. The family owned Ceramica Pinto was started by Vincenzo Pinto, and is run today by his grandchildren Rosaura and Carlo Pinto. Everywhere you turn you see the beautiful and eclectic designs for which this town is renowned. On a tile-shopping trip, we talked to Alessandro Giovanni, the CEO, about the company's rich heritage.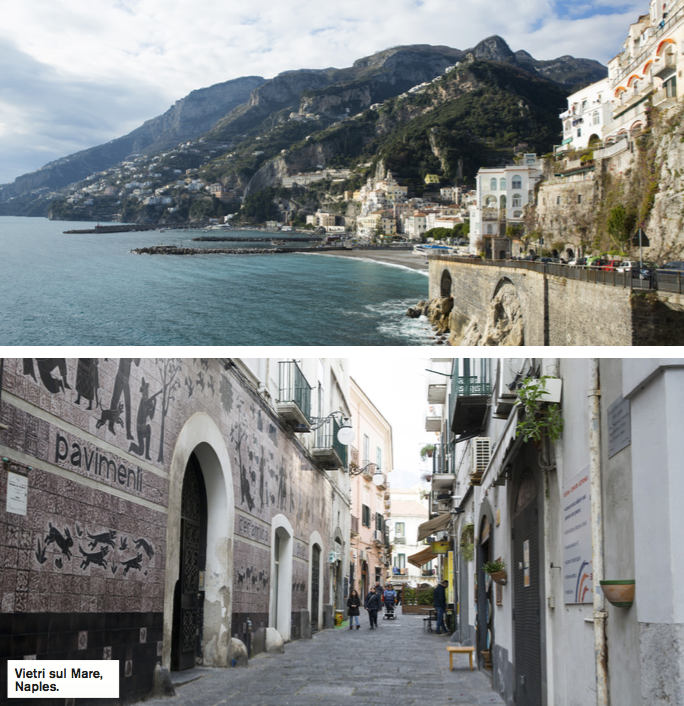 Q: Ceramica Pinto has always pushed the boundaries when it comes to the design of ceramic tiles. Can you talk to us about the creative process?
AG: The synergy between all the phases of production is of the essence. Before introducing a new pattern, we take into consideration the needs and the requirements of the artisanal manufacturing process at the core of our business.
Q: The '20s and '30s were important for the ceramics industry in Vietri sul Mare and in particular the so-called "German period" when Italian artisans joined forces with their German colleagues to elaborate new ways of decorating ceramics. Can you tell us more about this particular historical period?
AG: Yes, the German artists introduced new folkloric motifs like the now famous donkey, the fisherman and the peasant girl, all of which were not previously used in the decoration of ceramics.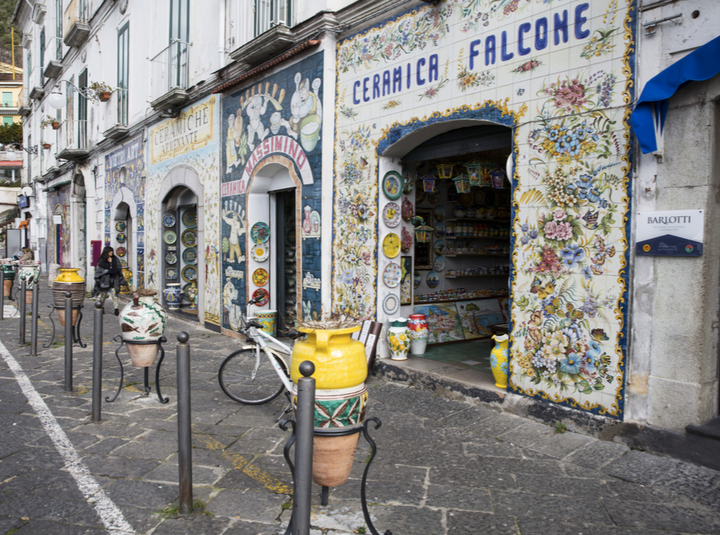 Q: The history of Ceramica Pinto is often associated with the art world, witness collaborations with important artists like Amerigo Tot, Giovanni Carrano and Gio Ponti. What is your current relationship with contemporary art?
AG: Our last major collaboration was with the now late artist Antonio Franchini. Nowadays, we are working with local artists who are given a lot of creative freedom in the experimental phase before we proceed to manufacturing.
Q: Living and working in a location like Vietri sul Mare which was declared a UNESCO World Heritage Site, must be a special experience in itself. Could you share with us what this beautiful location means for you personally and professionally?
AG: It's true, the atmosphere of Vietri sul Mare never ceases to amaze you, regardless of how used to the location you are. We could say that one downside of working in Vietri is that its beauty can at times be distracting, but we enjoy it fully. Being surrounded by the mountains and the sea, sets us apart geographically and helps us focus our craftsmanship on traditional techniques.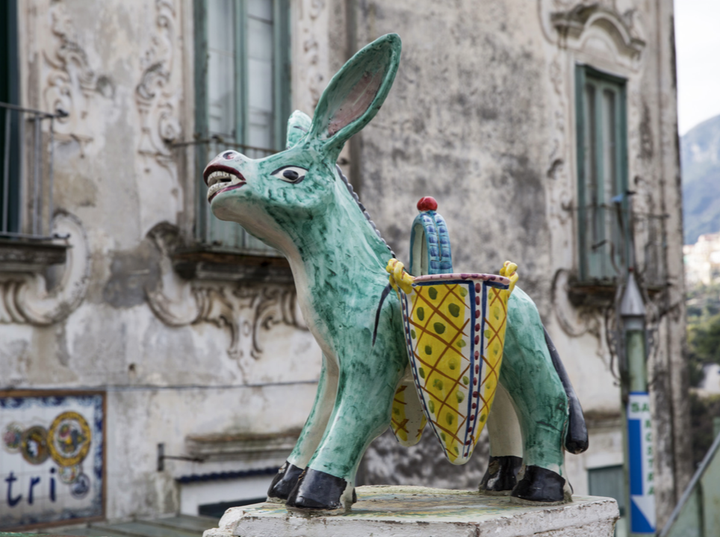 Q: If you had to choose one Ceramica Pinto piece that best represents the creativity and artistic heritage of the company, which one would it be?
AG: I am particularly fond of the tiles we developed in collaboration with
the painter Giuseppe Capogrossi in the '50s. In my opinion, Capogrossi understood perfectly the relationship between the creative mind and the artisan who makes the finished product. His designs for Ceramica Pinto were at once innovative and respectful of our tradition.