By Clarissa Burt with Stacia Affelt
It was in the "Napa Valley of Northern Italy" that Chef Bruno Serato's parents bought a humble little mom and pop Italian restaurant, and it was then that the then 14-year-old discovered his love of cooking.
"That was my first influence of cooking because... I (tasted the food with) mom," says Serato. "That is why I like the simple classic Italian recipe because it is what I grew up with."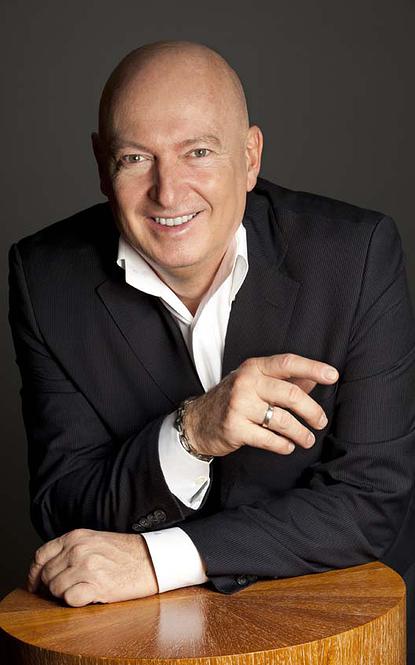 Serato's passion for cooking eventually brought him to America, where he started working as a dishwasher and then quickly went up the ranks, becoming a busboy to waiter to general manager in five years time. Seven years after coming to America, Serato purchased the Anaheim White House, a historical landmark built in 1909 in Anaheim, Calif. The White House offered unique architecture outside and major renovations inside.
"When I saw it for the first time, I was like Oh my God, this is beautiful!" says Serato.
Since opening day, Serato said he has created a unique experience for his customers with the use of a special presentation and a "wow" factor. Serato has even used one of the First Ladies as an inspiration for his menu.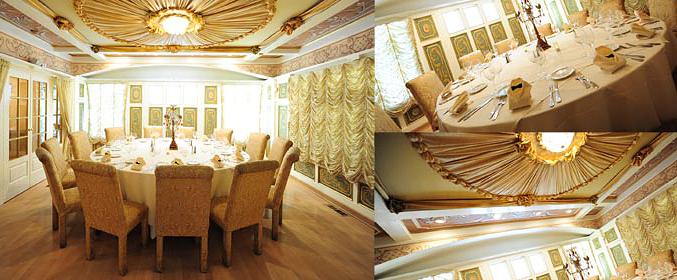 "My (Jacqueline O. Dessert Assortment) is a sugar caramel tower," says Serato. "It is so beautiful and elegant."
Whether it is celebrities such as Madonna (who upon meeting, Serato jokingly said he didn't shower for three months), Gwen Stefani, President Jimmy Carter or just a loyal friend, Serato values each and every customer at his restaurant.
But his famous guests and inspired menu are not the only things that make Serato and his restaurant extraordinary.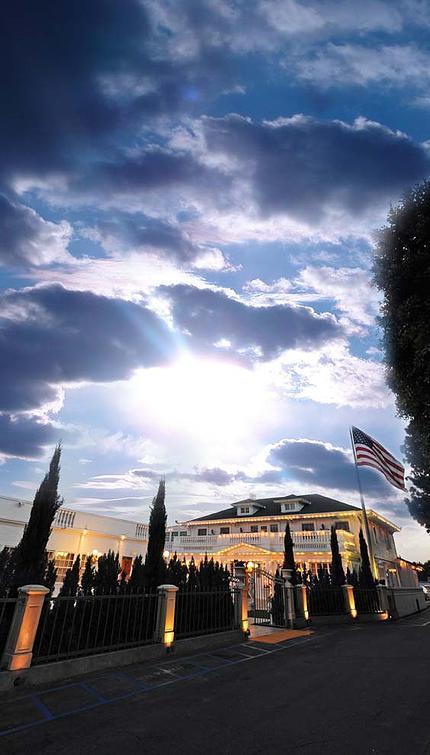 Eight years ago, Serato's mother Caterina was on vacation in Anaheim from Italy and had the chance to visit the nearby Boys & Girls Club. A 7-year-old boy living in a low-income motel nearby told Serato and his mother that he would not eat dinner that night because his parent's could not afford it. Caterina told her son to make the little boy a plate of pasta and that was the beginning of Serato's quest to end child hunger.
"I am the only chef in the world who feeds 500 kids every day seven days a week," says Serato. "I challenge my fellow chefs to do the same. If every chef participates together we can feed every hungry child in America."
Serato spends about $6,000 to $7,000 a month to feed the kids and has begun asking for donations to help keep it going. The one thing that Serato said keeps him going is seeing the children smile and ask to see him more often whenever he brings them food.
Bruno Serato's good heart since has garnered him celebrity status. In 2011, CNN recognized Serato's generosity and named him a Top 10 Hero.
"I don't consider myself a hero, I just consider myself a good man who feeds children," says Serato. "The children are the real heroes."
Serato attributes his kind heart to his mother, whom he said inspired him to be a good man and taught him to never forget where he came from. Serato said he can never forget how people used to give him food and underwear when his own family was in trouble, and now, he strives to do the same for others.
His "recipe for success" is to be kind to others and he says it has brought him farther than he could have ever imagined.
"I never thought 26 years ago that this would happen," says Serato. "It is kind of something you don't expect it, but when it presents itself you know it's just the right thing to do."
For more on Bruno Serato, his restaurant and his philanthropy, visit www.anaheimwhitehouse.com.
Photos via www.anaheimwhitehouse.com
REAL LIFE. REAL NEWS. REAL VOICES.
Help us tell more of the stories that matter from voices that too often remain unheard.