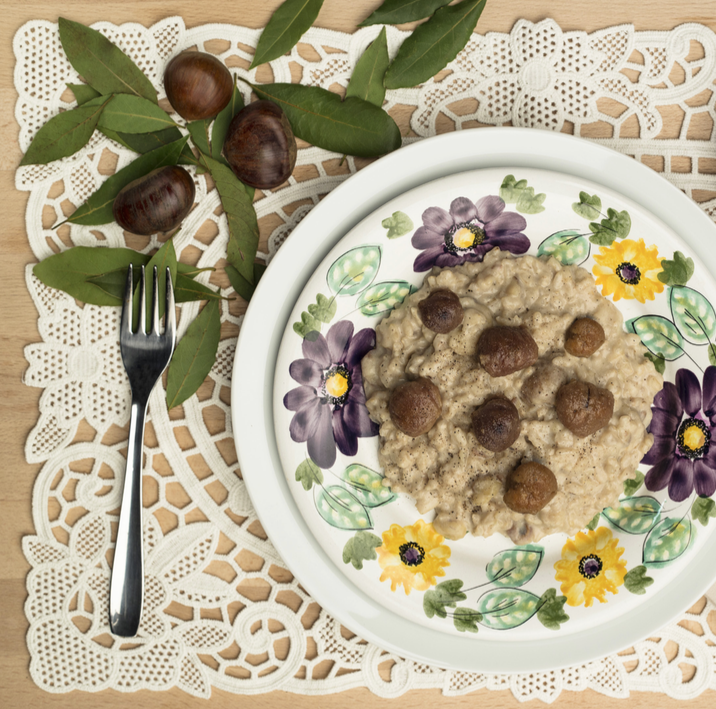 CHESTNUT RISOTTO
Among the thousands of versions of risotto, in the northern Italian region of Valle D'Aosta there is a special one made with chestnuts. The original version calls for fats such as butter and heavy cream, but I have decided to use extra virgin olive oil and low-fat ricotta instead. I like to refer to extra virgin olive oil as a "good fat." These fats, known scientifically as monounsaturated fats, have been studied for years, and research has confirmed their protective role for our cardiovascular system. With an eye to cancer prevention, it has been demonstrated that if we use unsaturated fats to replace just 5 percent of the saturated fats we consume, we can reduce the risk of breast cancer by 33 percent.
INGREDIENTS
1 scallion
1/2 cup soy milk
120 g (4.2 oz) boiled chestnuts
1 l (4 1/4 cups) vegetable broth (or water)
320 g (1 2/3 cup) brown rice
150 g (5.3 oz) low-fat ricotta
extra virgin olive oil, salt and pepper
Mince the scallion and sauté in a little water until soft. Add a drizzle of olive oil, the soy milk and the boiled chestnuts. Cover and cook over low heat for 20 minutes. In
the meantime, heat the broth or water. After the chestnuts have cooked for 20 minutes, add a pinch of salt and some ground black pepper. Remove some of the chestnuts and stir in the rice. Brown the rice over high heat. Add a ladle of hot broth, lower the heat and continue cooking, adding broth a ladleful at a time and checking the rice to make sure it doesn't dry out. The rice will take about 45 minutes to cook. When done, stir in the ricotta until fully incorporated and garnish with the remaining chestnuts.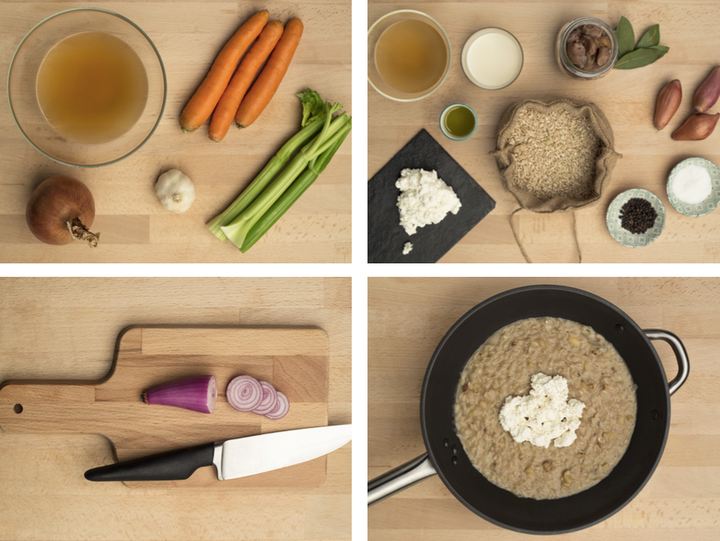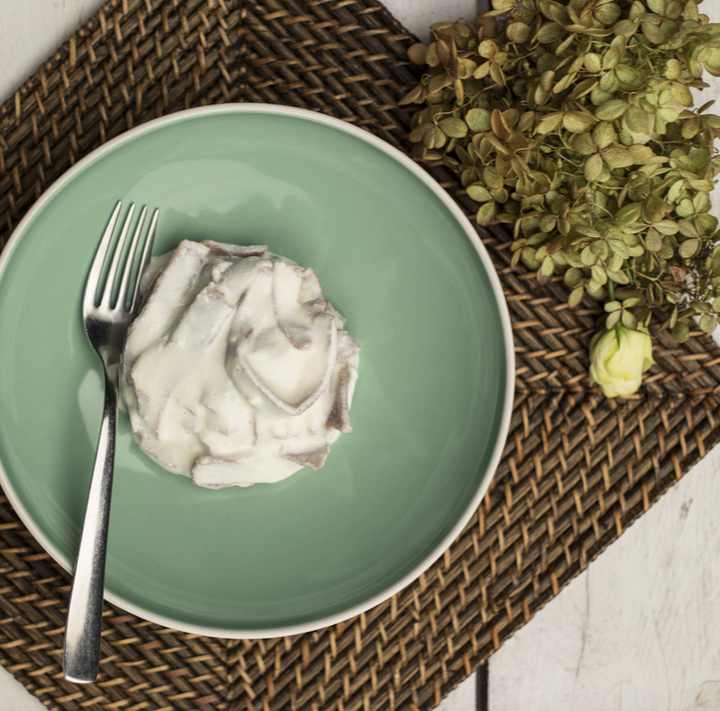 CHESTNUT TAGLIATELLE
Tagliatelle, also called fettuccine, are a type of egg pasta typical of central and northern Italy. In my version, I eliminated the eggs, used coarse flour (semi-wholemeal) instead of all-purpose flour, and soy milk instead of cow's milk. By doing this, the recipe maintains the original flavor but adds more fiber and calcium, reducing the amount of saturated fats. Soy milk is good for you: nourishing, light, and full of iron and potassium. In terms of calories, it contains about half the calories of normal whole milk.
INGREDIENTS
300 g (3 1/3 cups) chestnut flour
200 g (1 2/3 cup) semi-wholemeal flour approximately
250 ml (1 cup) water
a little semolina flour
500 g (17.5 oz) ricotta
soy milk
salt
Blend the chestnut and wholemeal flour, place on a pastry board and make a well. Add a pinch of salt and pour the water into the well, and start kneading to make a smooth dough. Roll the dough out into a thin sheet and sprinkle with the semolina flour. Let the dough dry and then roll it up. Using a sharp knife, cut the roll crosswise into slices just under 1/4" wide. Shake the tagliatelle out onto a clean tea towel and prepare the sauce. In a saucepan, stir the milk into the ricotta and heat on low, stirring until creamy and thick. Cook the tagliatelle in plenty of salted boiling water. Toss with the ricotta sauce and serve.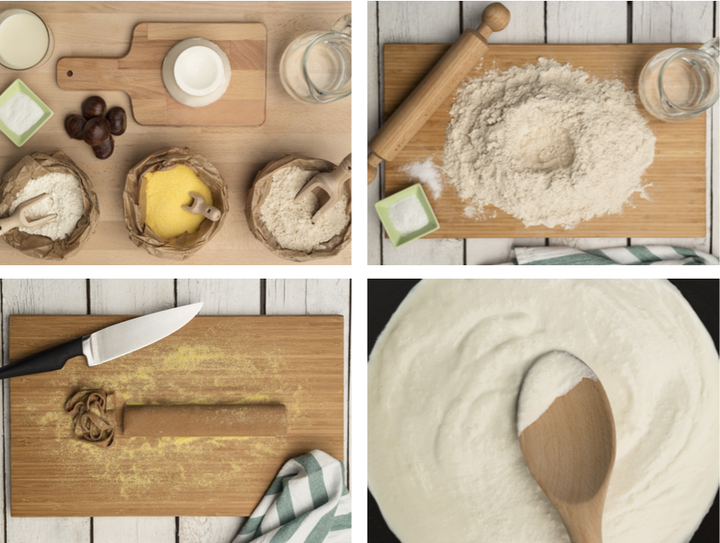 MARCO BIANCHI
Marco Bianchi, born in 1978, is a scientific correspondent for the FUV (the foundation established by the well-known oncologist Umberto Veronesi) and Ambassador for EXPO Milano 2015. He promotes the protective factors of diet and the rules for wholesome eating by offering culinary recommendations to help people stay healthy in a delicious way and to prevent the most common diseases. He is a well-known television personality and has written 13 books.