A tiny kitten in Italy cheated death on Friday after he was found floating at sea ― seemingly lifeless ― then resuscitated in a remarkable rescue captured on camera.
A dramatic YouTube video posted by the Italian coast guard shows two people working to gently resuscitate the kitty after children spotted him floating in coastal waters.
A few modified chest compressions and puffs of air later, the little feline let out a few weak meows to the encouragement of his savior.
The coast guard later posted a sweet photo on Twitter of the cat, who appeared to be doing much better:
According to the Twitter post, the kitty's new name is Charlie. The video documenting his escape from a watery, untimely fate has already amassed over 20,000 views.
For Charlie, that's one life down and eight to go!
Related
Before You Go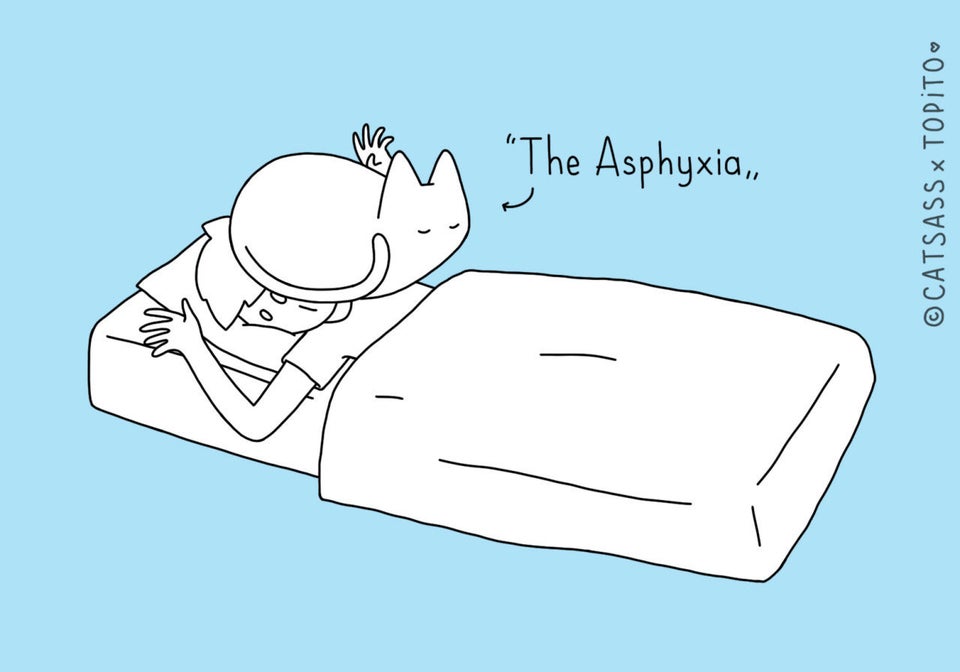 10 Sleeping Positions Cats Love
Popular in the Community