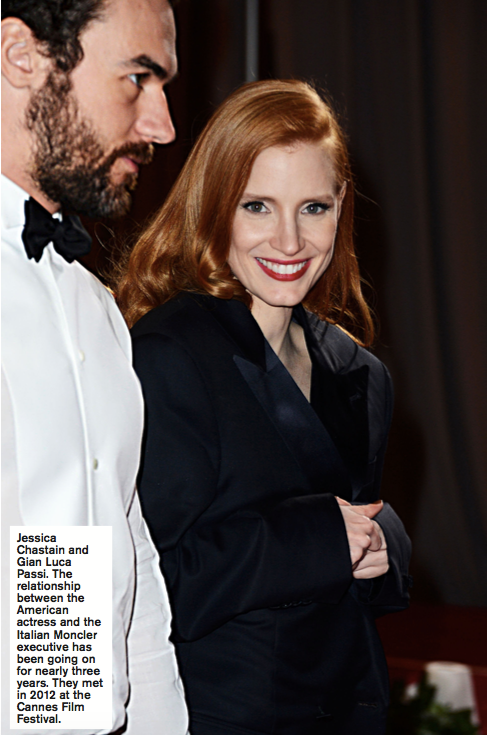 By Sibilla Di Palma
From Jessica Chastain to Zoe Saldana, from singer Lana Del Rey to "mean girl" Lindsay Lohan, Italians continue enchant American celebrities. And the news about relationships and weddings that constantly crop up in tabloids prove it. Jessica Chastain and Gian Luca Passi's love story has been in the spotlight for a while. The relationship between the American actress, a two-time Oscar nominee, and the Italian executive for Moncler is well established. The pair has been together for nearly three years after meeting at the Cannes Film Festival in 2012. Popstar Lana Del Rey, 30, also has an Italian partner. The singer from New York (who has just broken into film) is dating photographer Francesco Carrozzini, the son of Vogue Italia's editor-in- chief Franca Sozzani. The duo has been together for a year and there's already talk about marriage.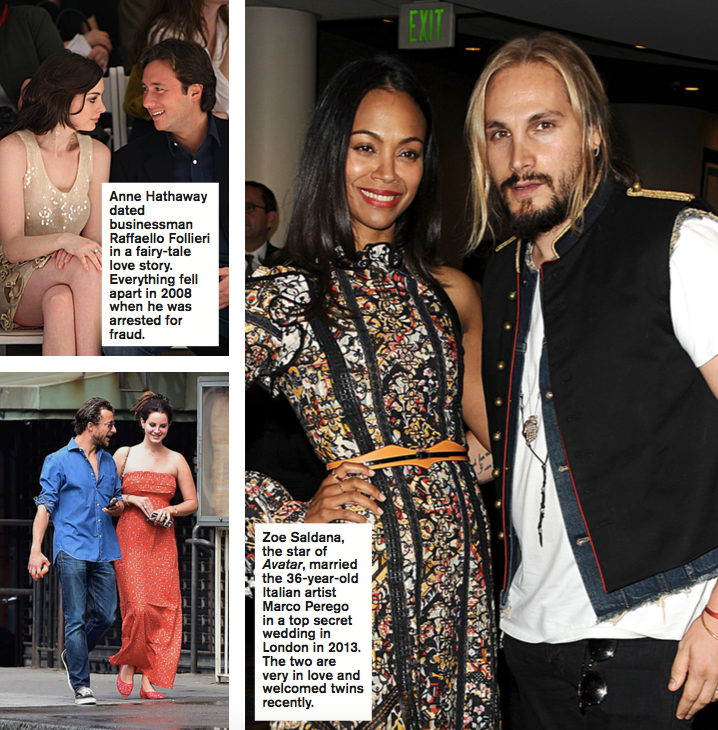 Lindsay Lohan, the former Disney child star, also fell for a Mediterranean man. She has been dating the young businessman Mathia Milani for months. The star of the film Mean Girls and the 28-year-old San Remo native were photographed by paparazzi in Venice during a romantic vacation after Lohan had just finished her probation in the United States for drunk driving. The English actress (and naturalized U.S. citizen) Mischa Barton, 28, is dating the 26-year-old Italian actor Alan Cappelli Goetz. In some cases, these passions lead to wedding bells. Like with Zoe Saldana and the Italian artist Marco Perego. The star of Avatar secretly married the 36-year-old artist in London in 2013. He is from Salò, but has lived in the US for years. The two are mad about each other and recently welcomed twins.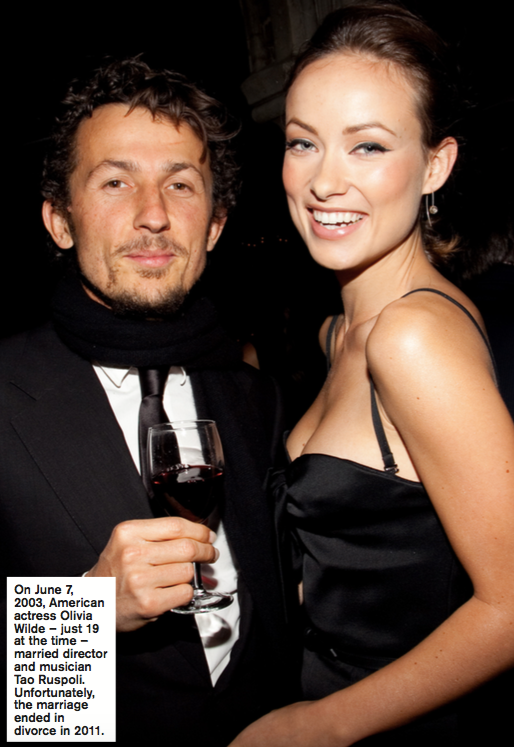 However, not every Hollywood love story with Italian men has ended well. How can we forget Anne Hathaway, the beautiful star of The Devil Wears Prada and Raffaello Follieri, the wheeler-dealer from Puglia? The two lived a virtual fairy tale between yachts, private jets and luxurious penthouses on New York's Fifth Avenue. The dream ended (along with the relationship) in 2008 when the Foggia native was arrested for fraud and money launde- ring. Not many remember that Olivia Wilde also had a past Italian love interest. On June 7, 2003, the American actress – just 19 at the time – married director and musician Tao Ruspoli. The duo did the road movie Fix in 2008, but unfortunately, the marriage ended in divorce in 2011. Today, Wilde is happily engaged to Jason Sudeikis, with whom she also has a son.