Italian Street Food Festival is the perfect combination of picturesque settings, traditional food and festive fun, as trusted Italian born Vincenzo Prosperi takes you on a culinary adventure like no other. The quest is to join the locals at their annual 'Sagra' events, (Italian festivals held in honour of food and tradition) in a myriad of towns and diverse regions to learn their ways, partake in their traditional activities all while enjoying rich aromas and delectable delights of all shapes and sizes. The real definition of Italy is typically comprised of two things, feasts and incomparable food. And what is the epitome of this?
The Sagra! An Italian street food festival, born out of a celebration of local food and local tradition that goes back centuries. Local Italian Food festivals are celebrated throughout a number of the warmer months in the year. Vincenzo's festive journey is during peak season, Summertime, where anywhere between hundreds and thousands of tourists, visitors and locals descend upon the town which is fit enough to host the annual festival and where a specific food or dish is said to have originated.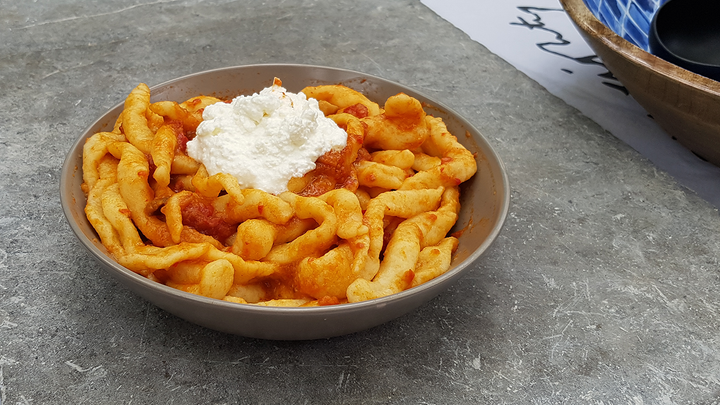 In this sagra the queen of the dishes is the Mugnaia Pasta. Pasta alla Mugnaia is a traditional pasta from Elice in the region of Abruzzo. During the summer the town of Elice celebrates the Notte nell Ilex Festival and the town goes back in time to the medieval era. Everyone dresses up with medieval costumes, local foodies and grandmothers get together to cook up a storm and many people visit to experience this amazing Italian Food festival.
The food and cooking experience also reaches beyond the 'Sagra' as Vincenzo brings the best of what he has learnt at the event to the table, combining new techniques and recipes to create dishes which in turn, are tested on the locals. A picturesque setting is the backdrop as Vincenzo learns cooking techniques with the oldest Nonna in the town, a veteran fisherman, or a cook off with a local chef. The setting often begins with only a few onlookers but always ends in a party, as curious town inhabitants gather to see what is going on and ultimately put Vincenzo's food to the test.
Italian Street Food Festivals brings you to breathtaking settings, introduces you to larger than life characters, amazing yet sometimes surprising aromas and tastes along with a personal foodie guide: Vincenzo, who is as charming in his ways as he is mischievous. This is Italian food and culture like you have never seen before!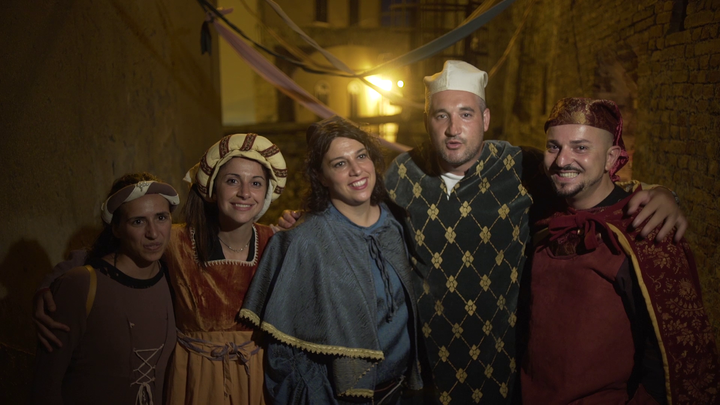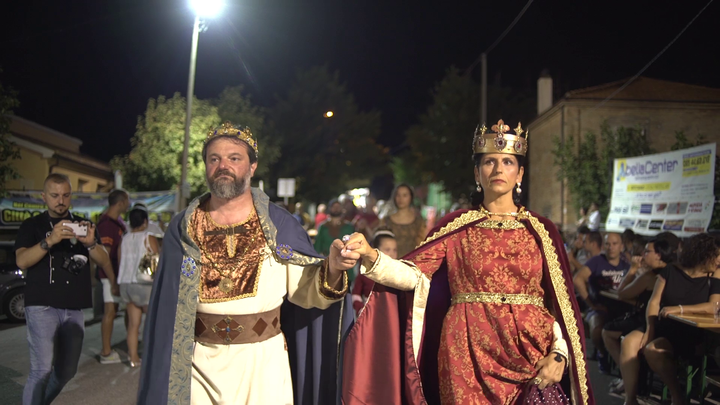 The tour is exclusive to only 10 passionate foodies and it's very unique.
Tempted? Watch the video below and enjoy the sightseeing of the greenest region in Europe
Related
Popular in the Community