A mayor in northern Italy has decided to turn his town's Nativity display into a political statement about refugees.
The wooden display in Castenaso, a town in the Italian province of Bologna, features all the hallmarks of a typical Christmas Nativity scene ― shepherds stand by with their flocks, while kings approach an infant bearing gifts.
The big difference is that the two main figures of the story, the Virgin Mary and the Baby Jesus, are both inside a small rubber dinghy, a vessel similar to the rickety boats used by refugees and migrants during dangerous trips across the Mediterranean Sea from Africa and the Middle East.
Castenaso mayor Stefano Sermenghi chose to include the boat in the manger scene in order to draw attention to the plight of migrants, ANSA reports. The municipality also plans to use an image of this Nativity scene for its Christmas postcards.
"Many people in Italy open their mouths, but then nobody does anything to provide a positive welcome to those who arrive," the mayor said, according to The Local.
The decision didn't sit well with some residents. Monsignor Ernesto Vecchi, auxiliary bishop emeritus of Bologna, told a local paper that while the boat is a good reminder of the need for hospitality, tradition calls for Jesus to be placed in a manger ― and not on a boat.
"The nucleus of a Nativity scene calls for the child in swaddling clothing inside a manger," he told Il Resto del Carlino, according to a translation from ANSA. "And this must be fully complied with."
The United Nations High Commissioner of Refugees (UNHCR) reports that sea arrivals to Italy have sharply decreased in recent months. But the dangerous route is still in use. In 2017, more than 160,000 people arrived in Italy by crossing the Mediterranean Sea. More than 3,000 are estimated to be dead or missing after trying to complete the journey.
Pope Francis has often connected the Christmas story to the migrant crisis, reminding his followers that Jesus' family had to flee to Egypt when the child was a baby to escape persecution.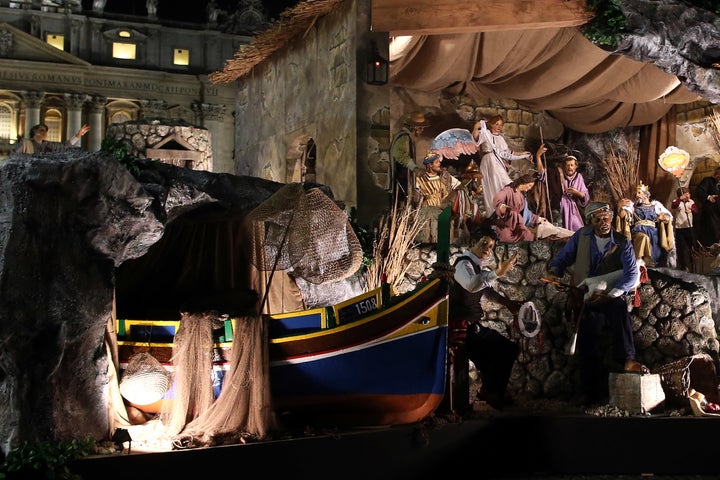 In October, Pope Francis visited a refugee center near Bologna that is home to about 1,000 asylum-seekers, many of whom arrived in the country by sea.
"If we look on our neighbors without mercy, we risk that even God will look on us without mercy," he said during the visit.
Support HuffPost
The Stakes Have Never Been Higher
Related
Before You Go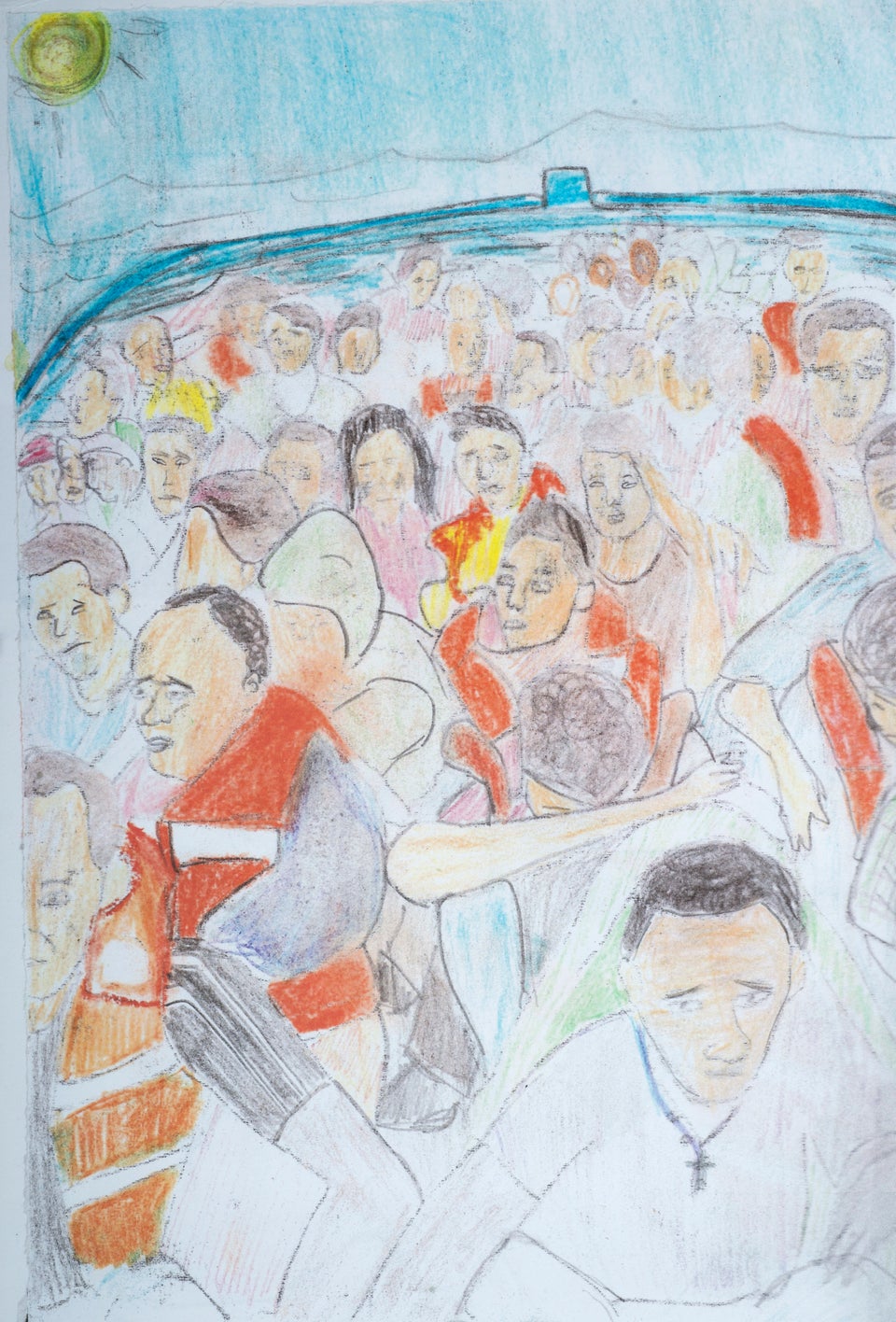 British Red Cross Child Refugee Art Exhibition
Popular in the Community