There was more to our brief October stay in Emilia Romagna than the Parma Verdi Festival, about which I wrote a few weeks ago: We'd started in Modena, flying into Bologna airport, from which there is a direct bus every two hours or so. The town is a real charmer, with an astonishing Romanesque cathedral that would be worth the trip all on its own.
The compact historic center of Modena has a gentle, and genteel, character that soon lets visitors feel at home, so long as they adopt its unhurried pace. In part this is because most of the people on the streets and in the cafés are locals: By the time mid-October rolls around, it is not a particularly big tourist destination, though it deserves more attention – even as a day trip or overnight during a longer visit to the region.
We spent two nights in the city: a generous day and a half of exploring, some of it spent strolling and observing Modenese life.
Apart from aimless wandering and peering into delicatessen windows, we spent several hours in and around that cathedral, which was consecrated in the twelfth century; it would have been easy and satisfying to spend the better part of a day on its beauties. The many stone lions (indoors and outdoors) are full of character; most of them support columns, in crouching position. One is battling a serpent; another has subdued a supine warrior in helmet and coat of mail. We were captivated by the depictions of biblical and non-biblical tales: On the west portal you'll see the death of Cain at the hands of the blind huntsman Lemech (a non-canonic incident of which we'd never heard), and on the north door you can follow Arthurian legends and Aesopian fables. I couldn't help thinking of the diverse scenes inked onto Groucho Marx's Lydia the tattooed lady.
More mundane, but crucial to any visit, is the Albinelli market, just south of the Piazza Grande (which is where the cathedral is located). It's not huge, but it's where you can see what local people buy and eat. It covers all the ground from fruit and vegetables (fabulous porcini mushrooms when we were there) to fish, to meat, to quintessentially Emilian egg pasta, hams and sausages. It's open till 2:30 p.m.
For me, markets raise the question of how food and other goods were delivered in times past, and it was interesting to learn that the mediaeval city was served by a network of canals whose paths survive as streets with names such as Corso Canalgrande. These connected it to the River Po and thence to the seaport and trading center of Venice.
We left the city center and walked through the Ducal Gardens and then through newer, less elegant neighborhoods to get to the Enzo Ferrari museum. Neither Jackie nor I cares much about cars, though there were some beauts here; what made this a good visit was the building itself, whose exhibition space lies under a broad arched Ferrari-yellow roof with vents that evoke the air intake of a car's hood. The space is grand, airy, clean and modern (it was built to a design by the late Czech architect Jan Kaplický and opened in 2012). A friend who is a car-fancier told me that he'd had the opposite reaction when he visited: he loved the cars and didn't think much of the building.
From there we undertook a long and mostly boring walk along busy roads and railway tracks to see some more architecture: the San Cataldo cemetery with its postmodernist extension designed in 1971 by Aldo Rossi. The most striking element is an eight-story terra-cotta-red cube containing niches for funerary urns (there seem to be lots of vacancies even 46 years on – perhaps people prefer more traditional accommodation). At least on a sunny day, the cube made an impression in its stark mini-landscape. The other warehouse-like parts of the cemetery will also be of interest – if you like cemeteries, which Jackie and I do, for the social and aesthetic history they convey. The map on your phone may misdirect you to one of several closed gates; we were profoundly confused when we arrived. The only entrance you need to know about is on the main road, the Strada Cimitero San Cataldo. The nice people in the cemetery office will phone a taxi for you if you don't feel like trekking back into town on foot.
What we needed on our return was a seat, a drink and a snack: it was aperitivo time. Our favorite bar/café was the Caffetteria Giusti at Via Luigi Carlo Farini, 83, which served us squares of vegetable pie (erbazzone) with our unaccountably appealing Lambrusco. We sat outside gazing at the imposing seventeenth-century Palazzo Ducale (built by the ruling Este family and now an officer-training school for the Carabinieri) and watching people and their dogs strolling by.
That was a very full day of tourism. It would take longer to explore every corner of this beautiful place, but in a short time we covered quite a bit of what central Modena has to offer. For a traveler new to the region, a visit to a balsamic vinegar producer would be well worth the time, and the town tourist office off the Piazza Grande is a good starting point. For setting something up in advance, you could contact a travel agency like Parma Incoming (see below), which we found to be helpful.
Someone to show us around:
With the help of a knowledgeable guide, we were able to see the town in a way that we couldn't have done on our own, even with good preparation. After decades of thinking we could figure everything out for ourselves, we've taken to engaging professional guides, usually for half-day walks focusing on, but not limited to, the spheres that interest us most: History, architecture, the arts – and food and drink. We started doing this in Japan (where, in addition to guides hired through agencies, volunteer guides are often available free of charge), and now try to take advantage of local expertise in places that are new to us. Our guides in Modena (and in Parma) were arranged through the agency Parma Incoming, which works with local and regional tourist boards and vets its licensed guides rigorously. A typical fee for three hours would be about €125 ($145) or a bit more. (In Italy, it is acceptable to offer a gratuity at the end of the tour).
In Modena we stayed at Cervetta 5, chosen for its location: a half-minute walk from either the Piazza Grande or the Albinelli market. It's friendly and comfortable, with a whimsically spare décor that, in the bedrooms, can seem a little stark. Depending on date and availability, prices start at about $165 for a double room, including a nice breakfast and WiFi; there is air conditioning, but no elevator. Via Cervetta 5, 41121 Modena; +39 059 238447; www.hotelcervetta5.com; info@hotelcervetta5.com.
(After Modena, we headed to the Parma Verdi Festival, and our hotel there was also selected for its location right near the opera house and the Teatro Farnese: the Mercure Parma Stendhal. Think of it as one step up the scale from a business hotel and your expectations will be met. Plush, old-fashioned décor, good breakfast – and, again, that perfect location. Rates for a double can be as low as $115. Via Bodoni 3, Parma 43121; +39 0521 208057; www.hotelstendhal.it; H9093@accor.com.)
I've made almost no mention of food in this posting, which must seem ridiculous in a story about one of the great food regions of Italy. Well, in a recent Cooking Off the Cuff column, I wrote of dishes we particularly enjoyed in Emilia Romagna and where we ate them. The restaurants were the Trattoria Pomposa al Re Gras and Franceschetta 58 (the informal sibling of Massimo Bottura's Osteria Francescana) in Modena; and the classic Ristorante Cocchi in Parma. All are worthy restaurants that I do not hesitate to recommend.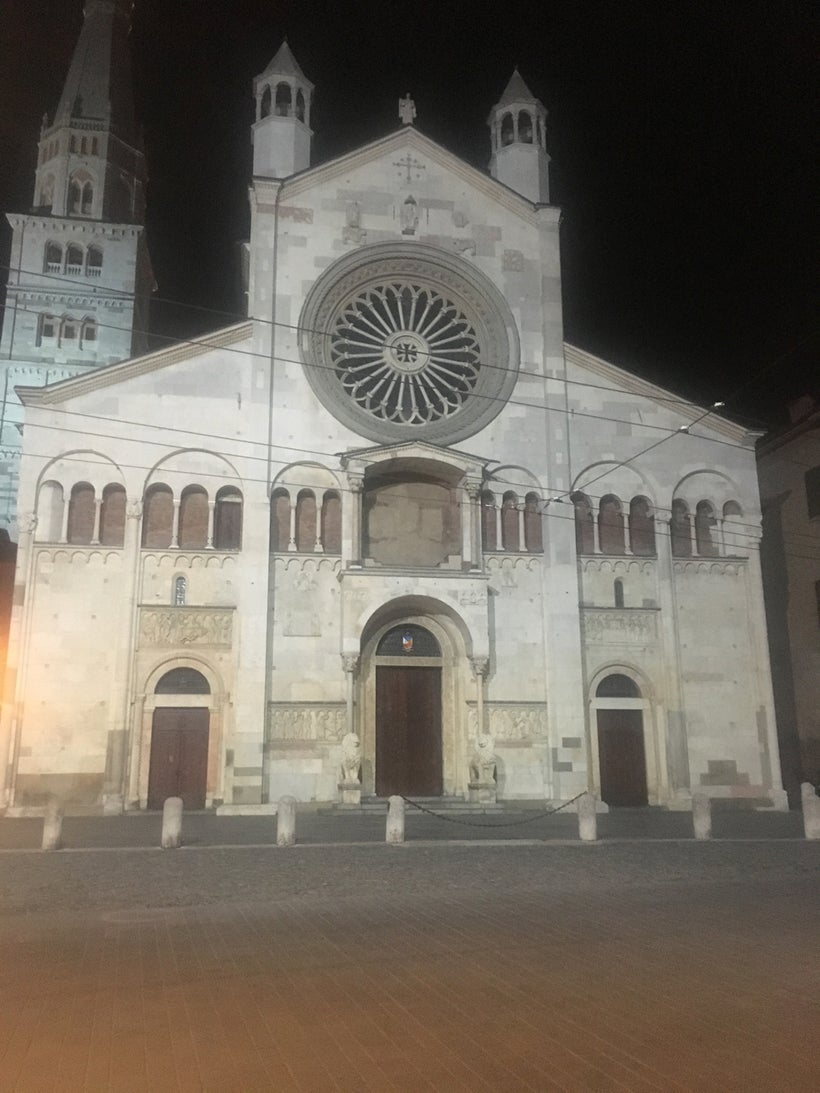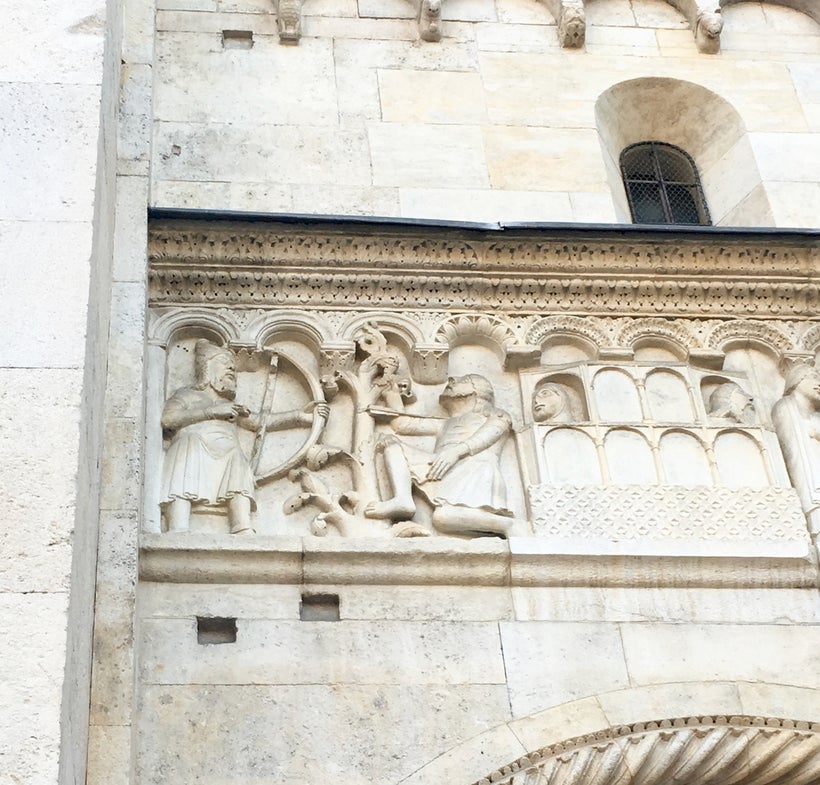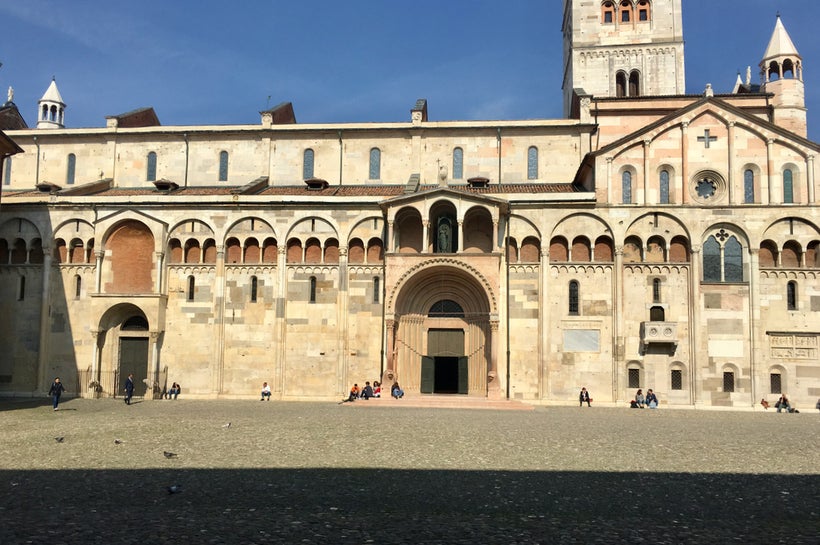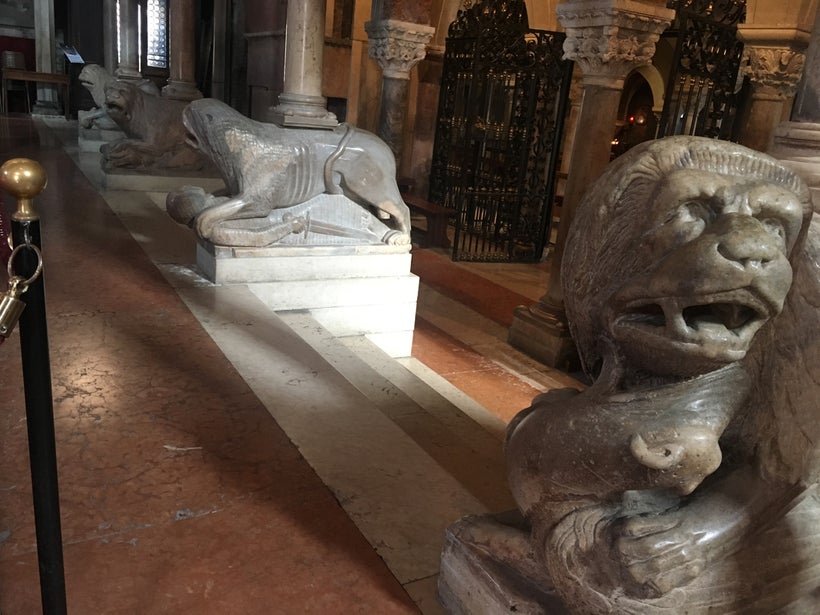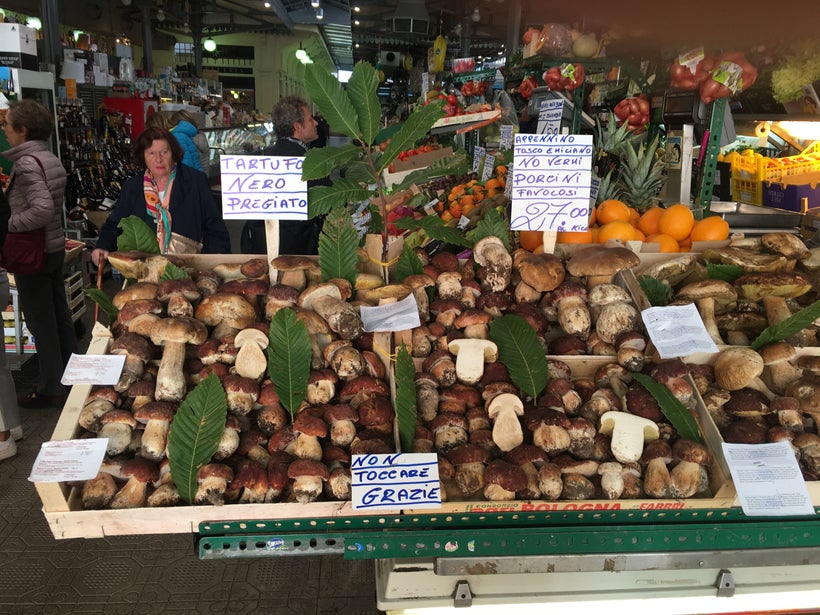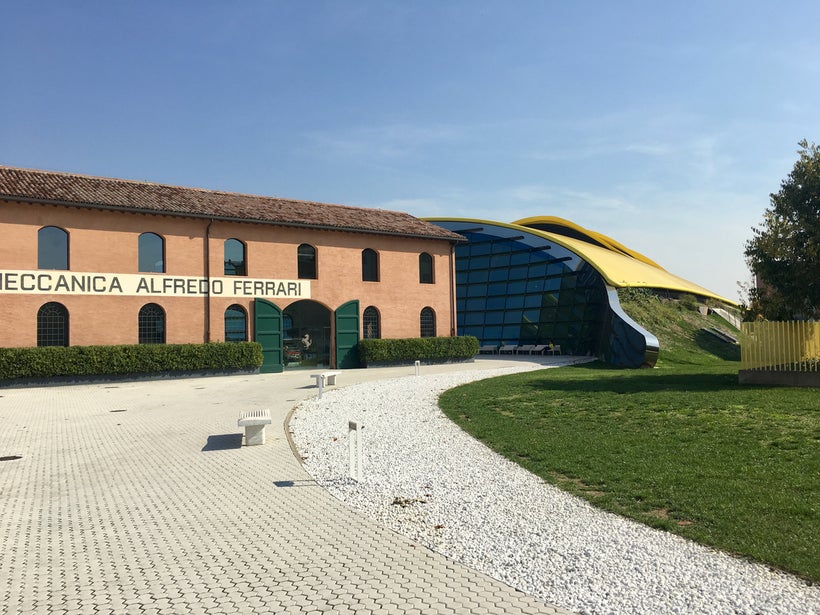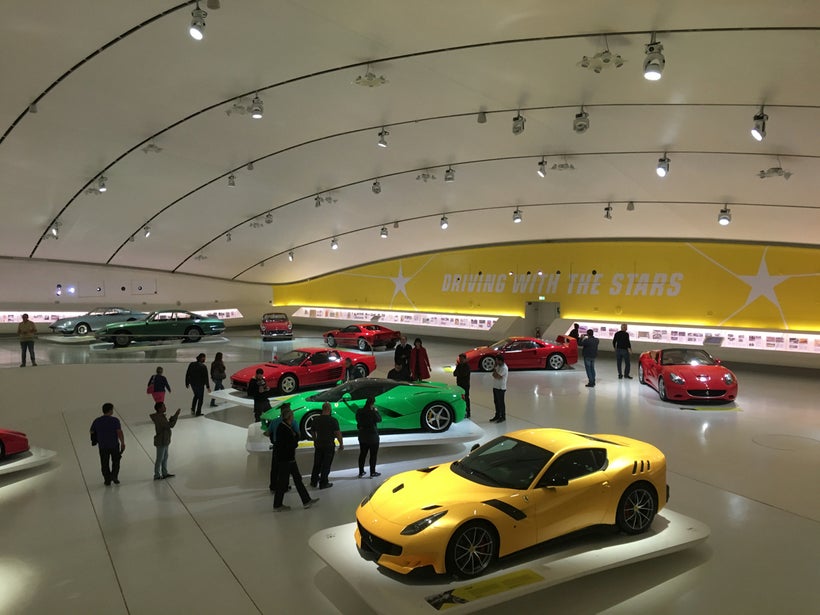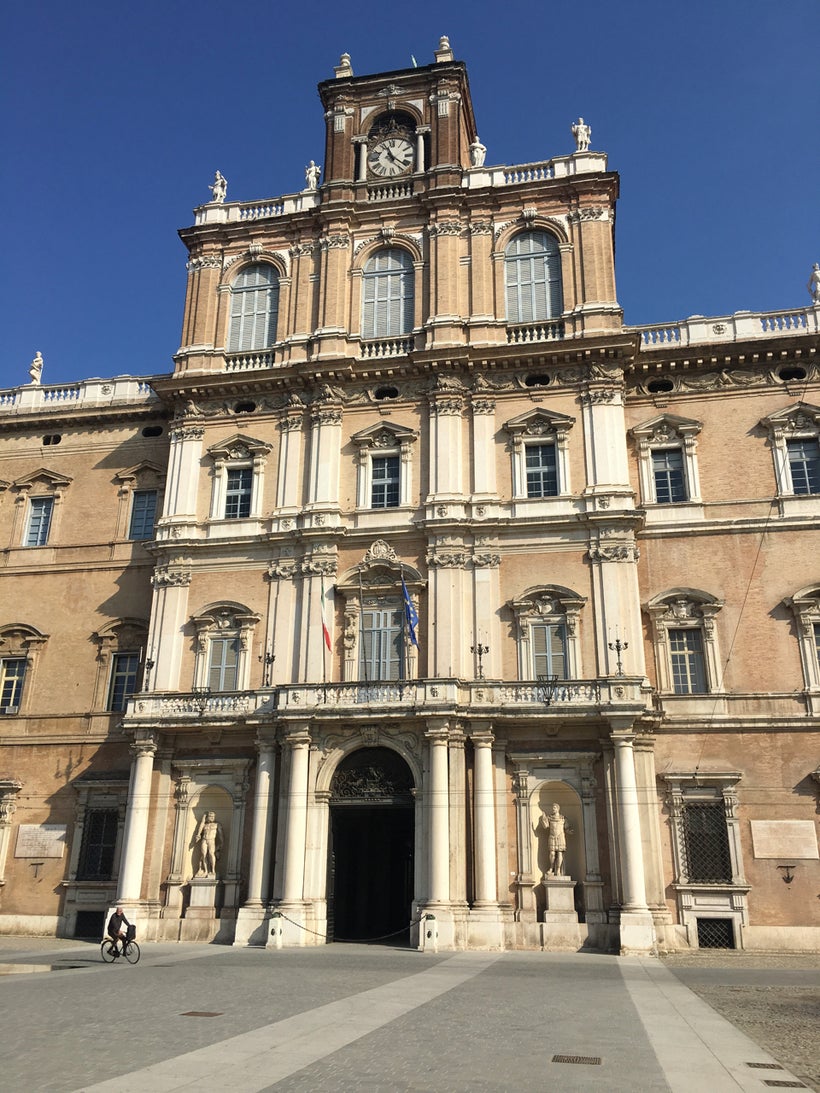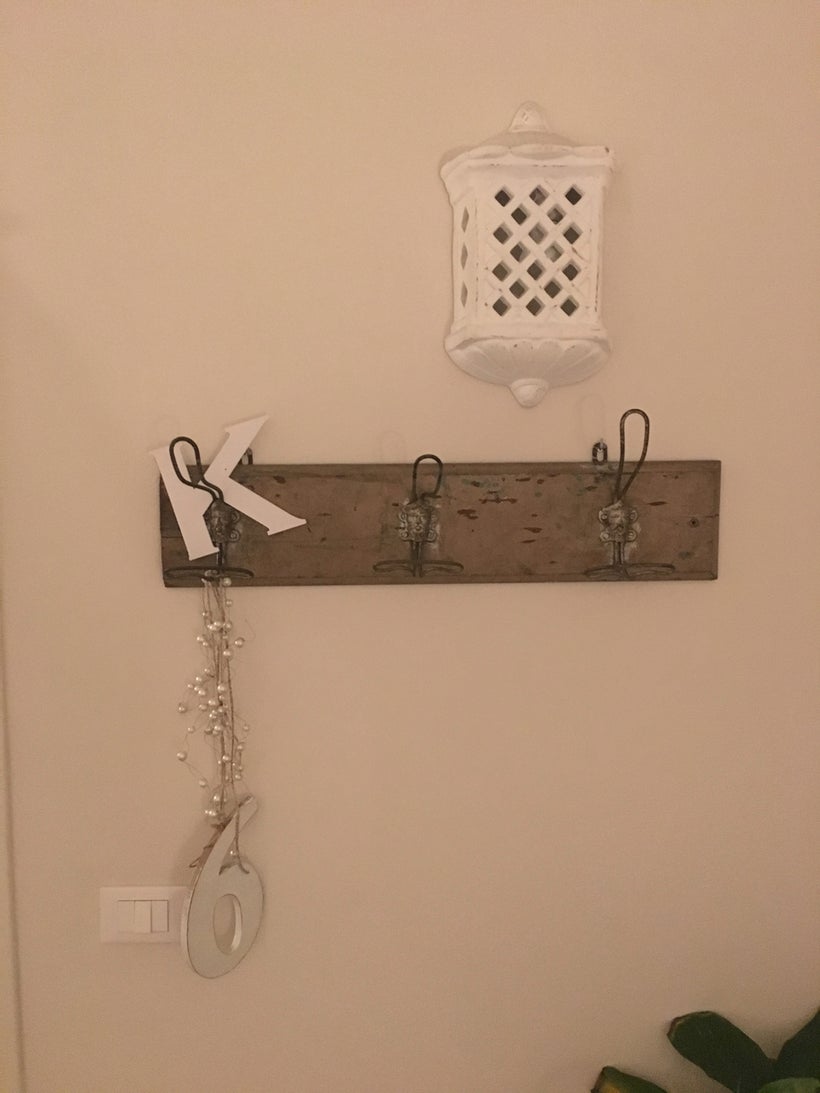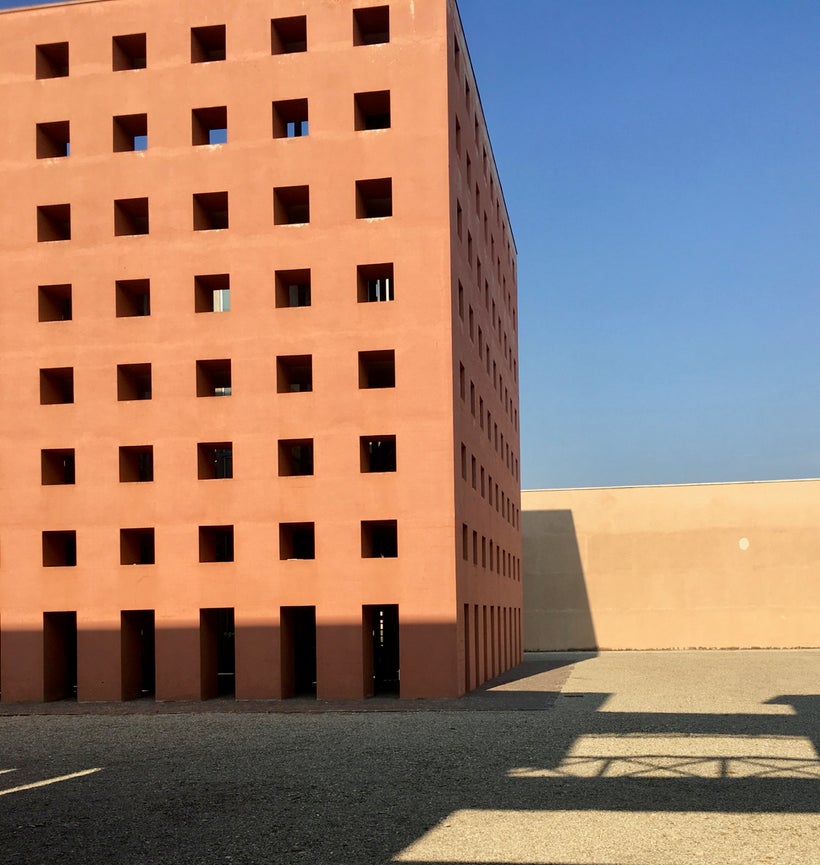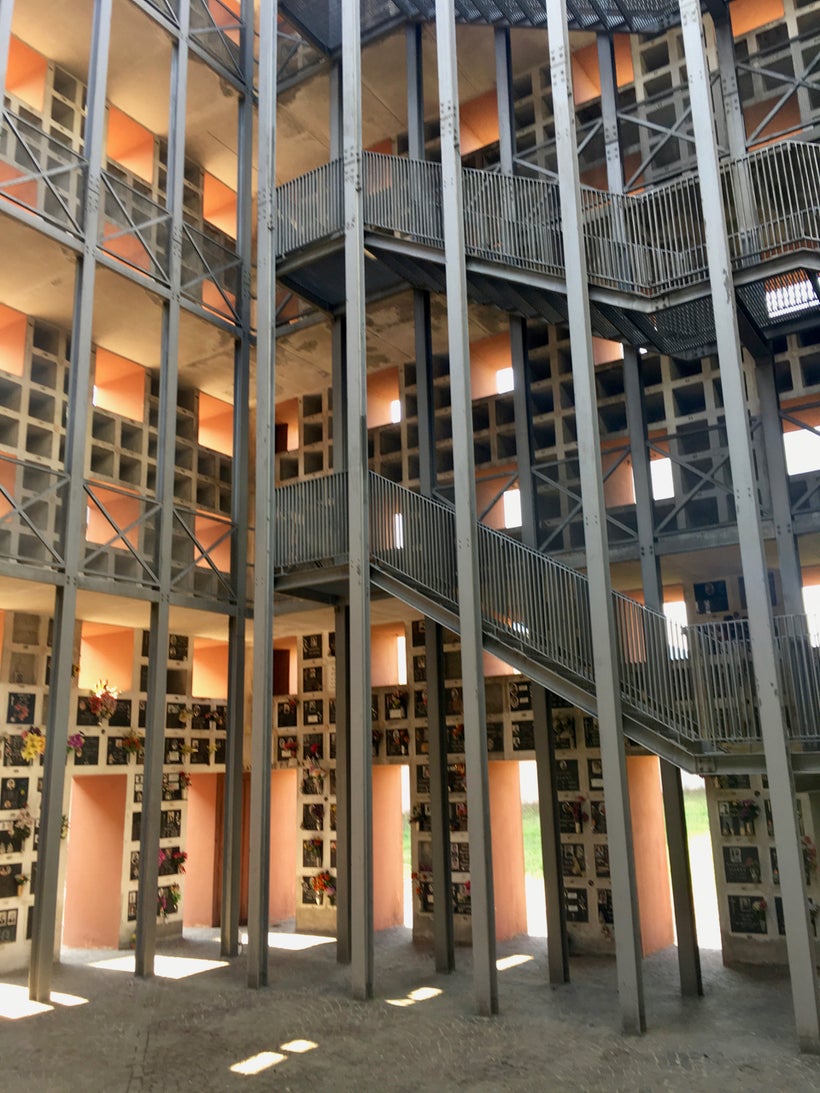 REAL LIFE. REAL NEWS. REAL VOICES.
Help us tell more of the stories that matter from voices that too often remain unheard.
This post was published on the now-closed HuffPost Contributor platform. Contributors control their own work and posted freely to our site. If you need to flag this entry as abusive,
send us an email
.