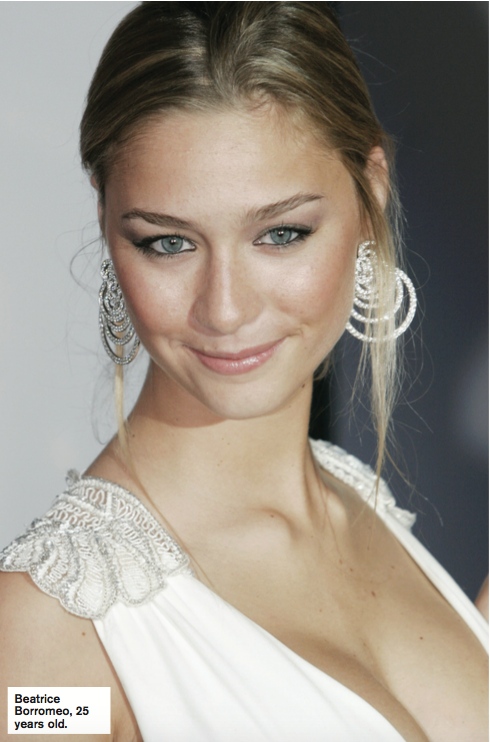 By Silvia Paoli Photos
"Beatrice Borromeo is a journalist who works with Newsweek, The Daily Beast and Il Fatto Quotidiano."
That's how the caption reads under Beatrice Borromeo's photo for the guest list of Giorgio Armani's latest fashion show at Milan's fashion week.
But there is much more to say about 25-year-old Beatrice Borromeo, married to Pierre Casiraghi, son of Caroline of Monaco and grandson of Grace Kelly. Let's start with her last name. Beatrice Borromeo Arese Taverna, now Casiraghi, is the daughter of Paola Marzotto and Count Ferdinando Borromeo, whose noble family goes back to 1300. The Borromeos have been counts of Arona, a town on Lake Maggiore, since 1445 and Angera princes since 1916. They are related to Cardinal Carlo, who was archbishop and then patron saint of Milan, as well as Federigo, likewise a cardinal, who was mentioned in Manzoni's The Betrothed, a masterpiece in Italian literature, and who founded the Biblioteca Ambrosiana.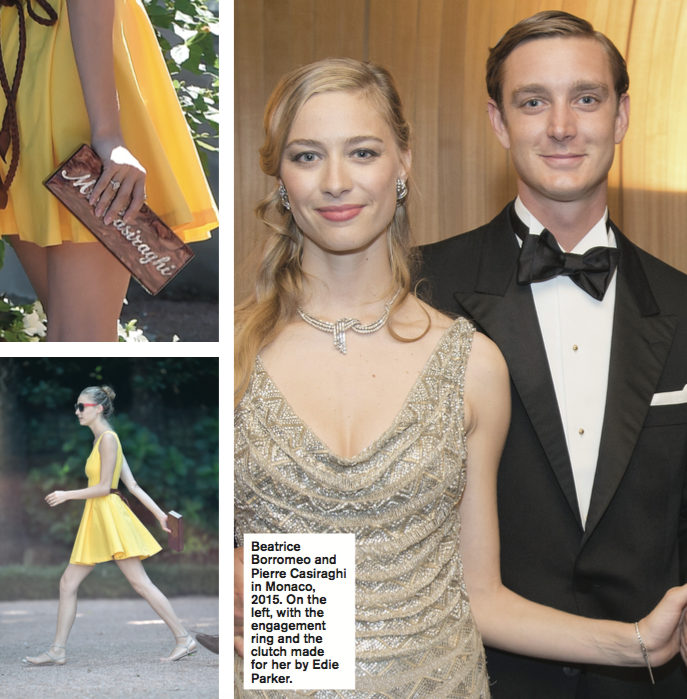 The reception for Beatrice and Pierre Casiraghi's royal wedding was held at the Borromeo Castle, which faces the islands the family owns on Lake Maggiore. However lavish, it was by no means a royal wedding, as Beatrice does not vaunt a noble title (counts can only pass the title on to male children) and did not acquire one through marriage (her husband is not a prince). But she has the status, celebrity and – above all – the allure of royalty.
Her wedding was stunning, also thanks to the fashion show she offered the world with her constant dress changes, which reminded her long-standing admirers of her early appearances as a public figure and model. In the 2000s, she modeled for Italian and international brands, lending her face to ad campaigns for fashion houses. She then developed a passion for journalism and decided to get her master's in journalism at Columbia University in New York after earning her law degree at Milan's Bocconi University, where she met her future husband. While cementing her professional career, participating in news programs like Italy's Annozero, her family connections confirmed her key role in the jet set.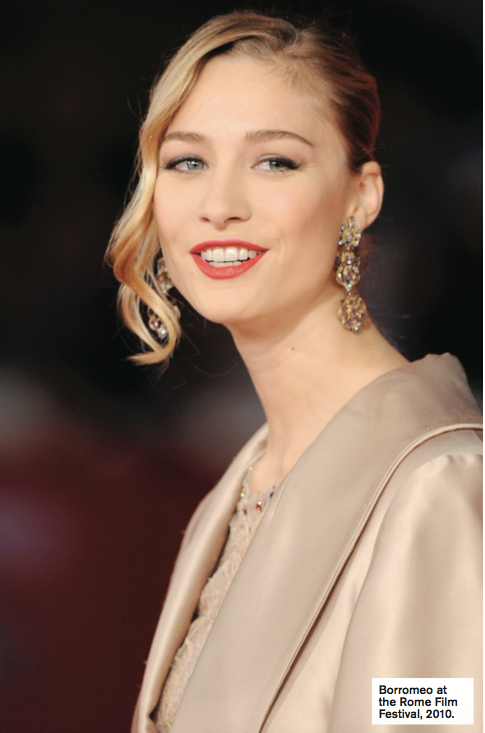 Lavinia, her half-sister on her father's side, married John Elkann, the Agnelli heir and now president of Fiat. Her brother Carlo (who is a count) married designer Marta Ferri (daughter of the photographer Fabrizio Ferri). Matilde, her other sister, marred a von Fürstenberg. And so the dynastic marriages and connections continue. Beatrice has a befitting pedigree on her mother's side too. Grandmother Marta Marzotto is also a countess and mother to Matteo, who was president of Valentino and Naomi Campbell's boyfriend.
But let's get back to Bea. Storytelling is her passion and after creating a television documentary about women and the 'Ndrangheta, her investigative report about teenagers and sex, vividly titled "Sexandtheteens," aired on SkyTg24. She collaborates with Il Fatto Quotidiano, where she writes about finance as well as books or whatever else crosses her path. In spite of her angelic appearance, slender figure, blonde hair and bright blue eyes, she is very resilient, especially in work. After all, she commuted to school on the tram, the nineteenth-century cable cars that still rattle through Milan, a city where an ancestral palace dating back to the late 1300s overlooks a piazza named after her family.