Well, the folks in Ivrea, Italy, certainly won't get scurvy!
In the annual Battle of the Oranges in this northern Italian town, people literally throw oranges at each other in a symbolic display of rebellion.
We're not sure if the celebration, held in the days leading up to Fat Tuesday, is wildly painful or just a great juicy time for all, but the story behind it is sort of cool.
People used to celebrate this event by throwing beans. At some point in the 19th century, women began tossing oranges from their balconies to men they liked. If the men felt the same, they'd throw the oranges back.
Today, the town divides up into nine squads for the festival. They dress in battle attire and spend three days (THREE!!) hurling oranges at each other.
It's the largest food fight in Italy ― though not in Europe, because that award goes to Spain's La Tomatina. More than 500,000 pounds of oranges are destroyed in what is likely the most Vitamin C-laden battle ever.
Catch all the wet, fruity madness below: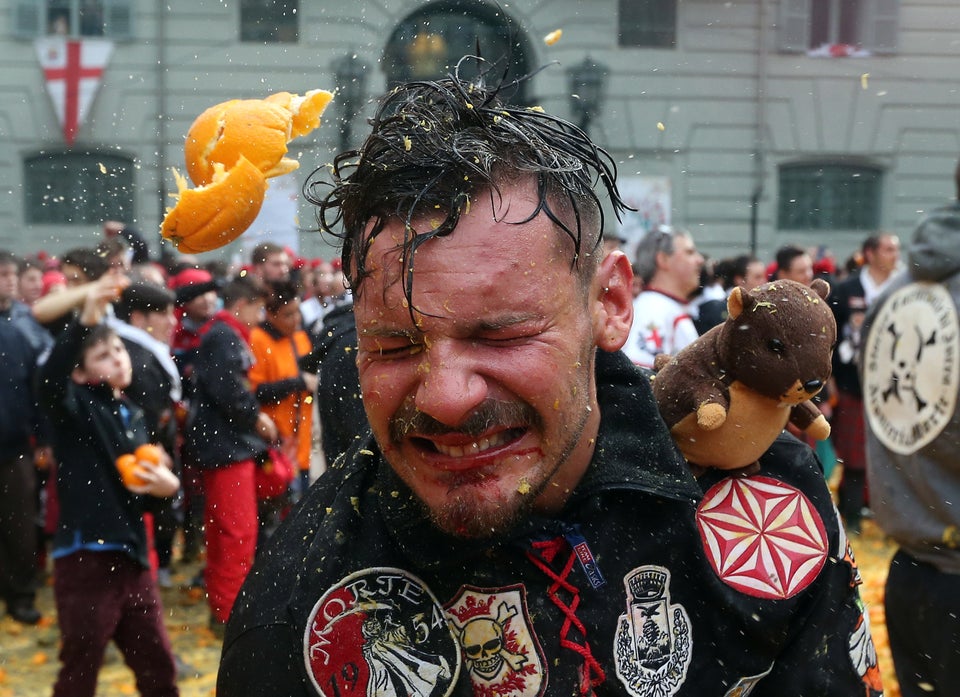 Stefano Rellandini/Reuters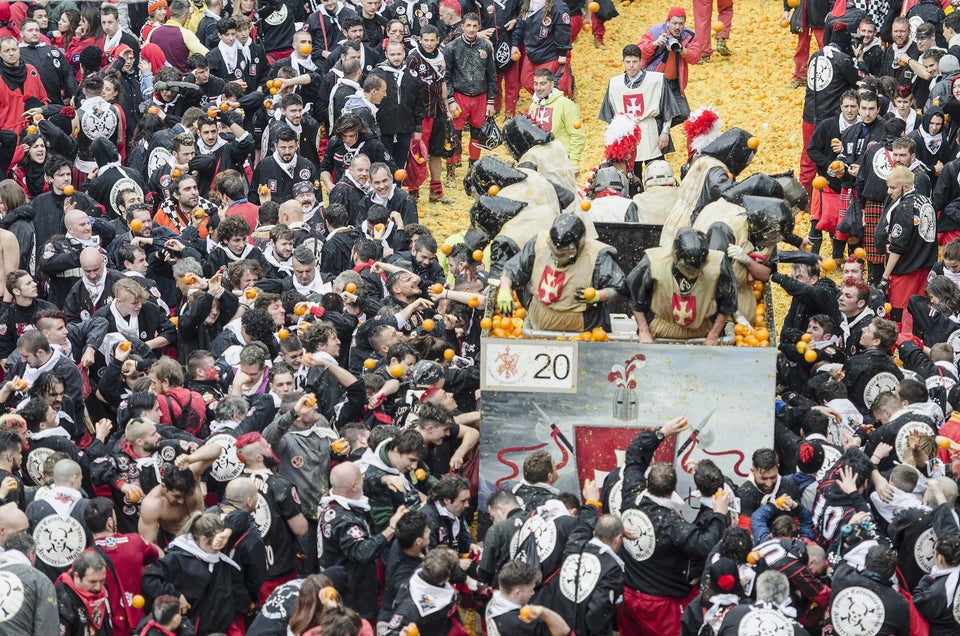 Awakening via Getty Images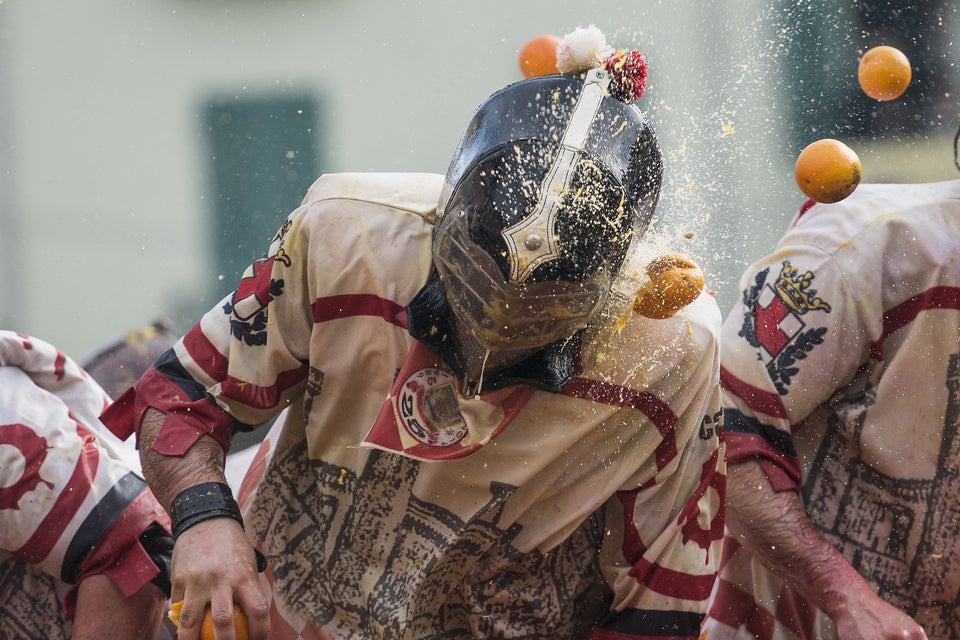 Awakening via Getty Images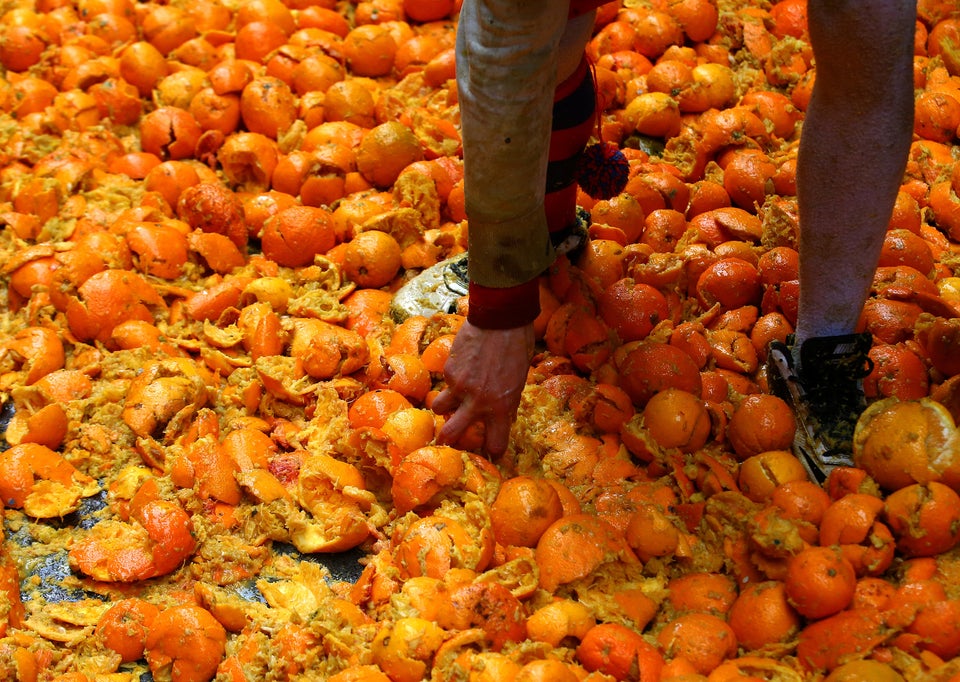 Stefano Rellandini/Reuters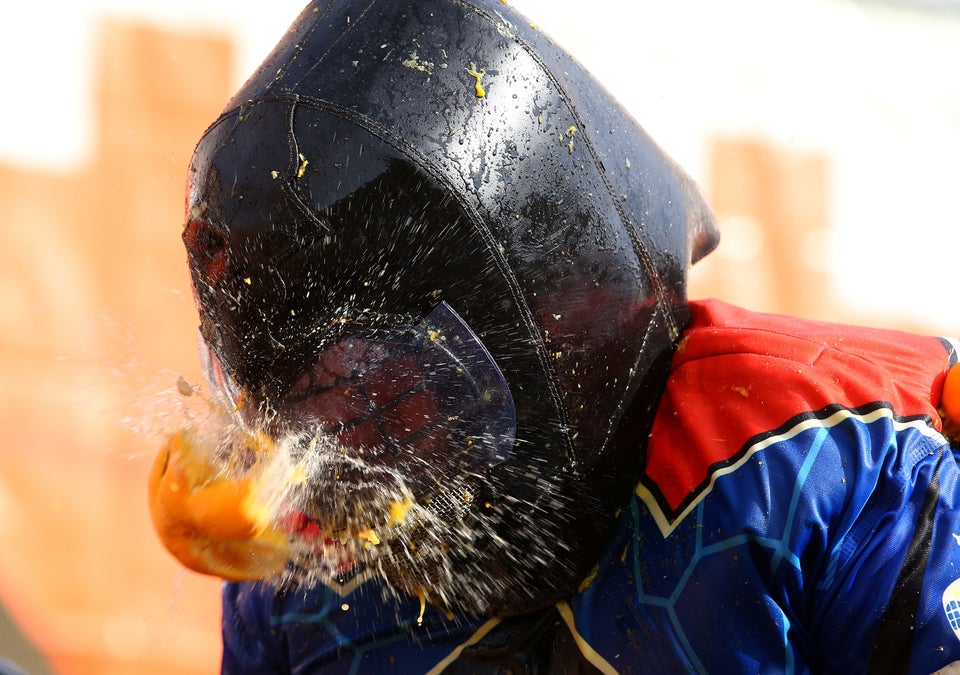 Stefano Rellandini/Reuters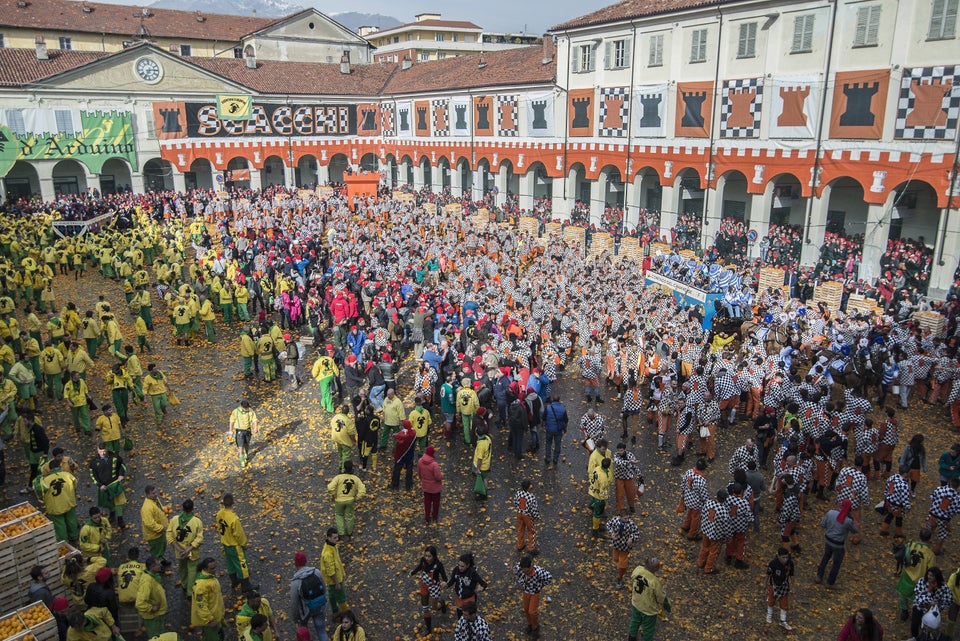 Awakening via Getty Images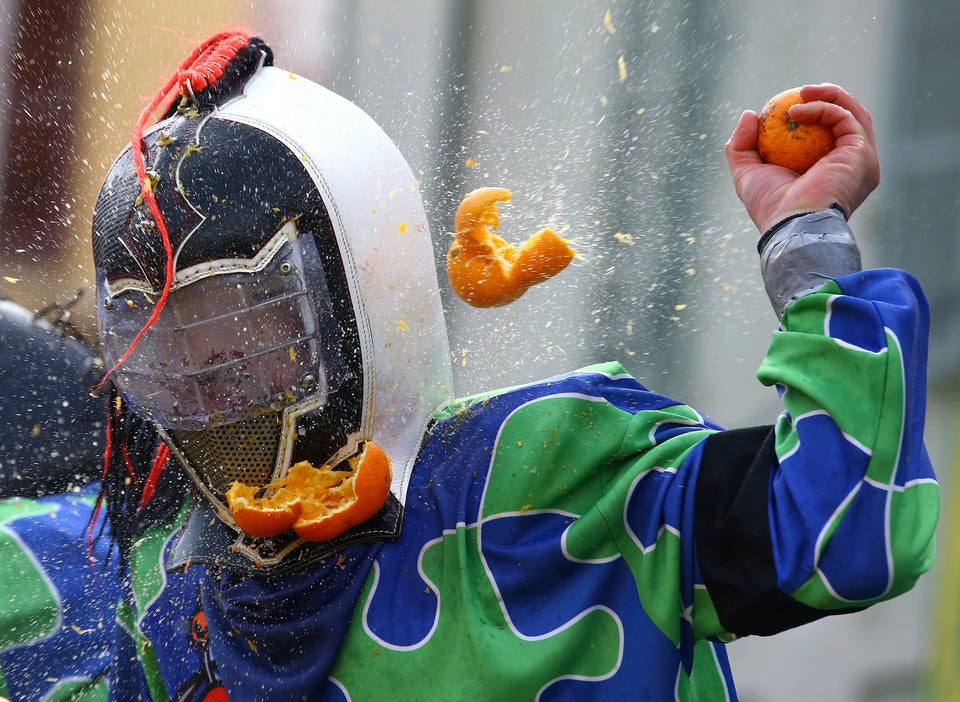 Stefano Rellandini/Reuters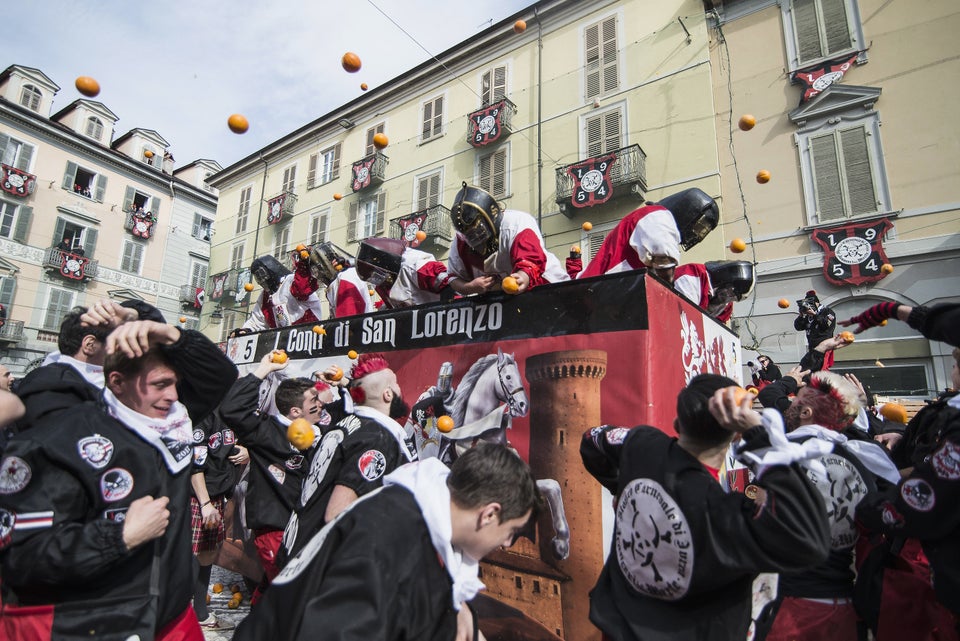 Awakening via Getty Images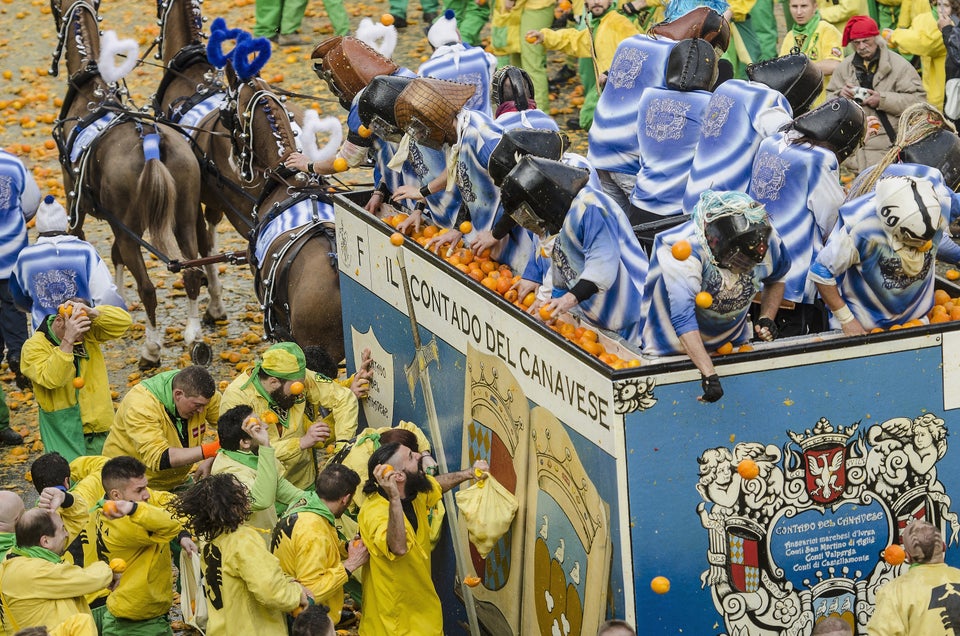 Awakening via Getty Images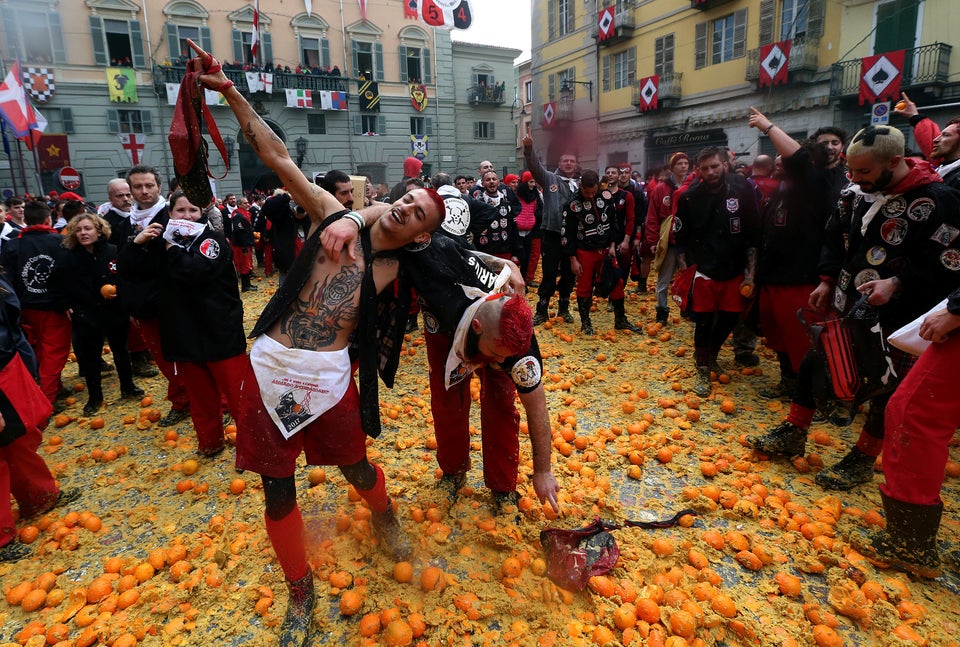 Stefano Rellandini/Reuters
Related
Before You Go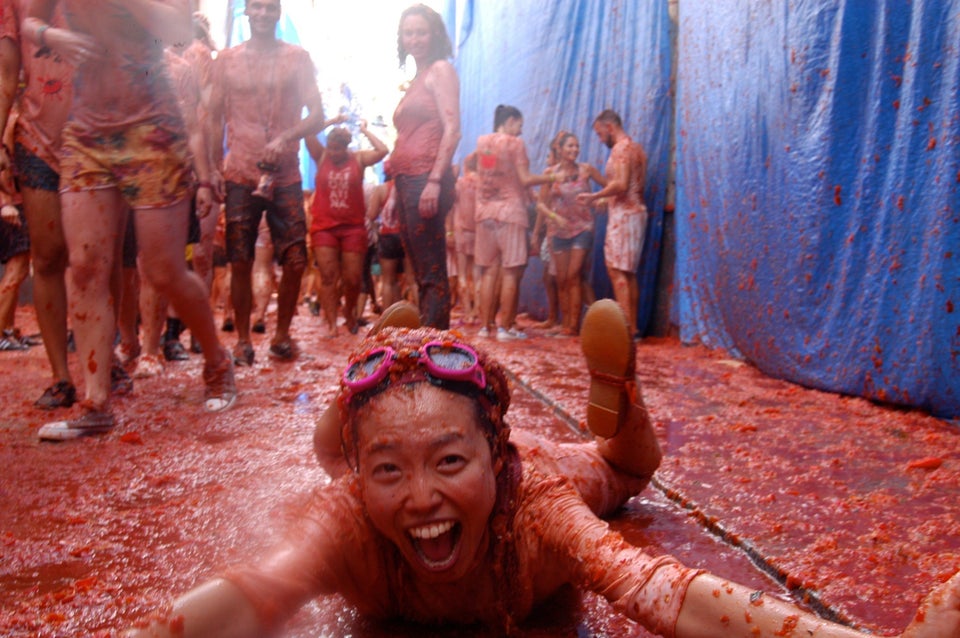 La Tomatina! Spanish Town's Saucy Tomato Fight
Popular in the Community