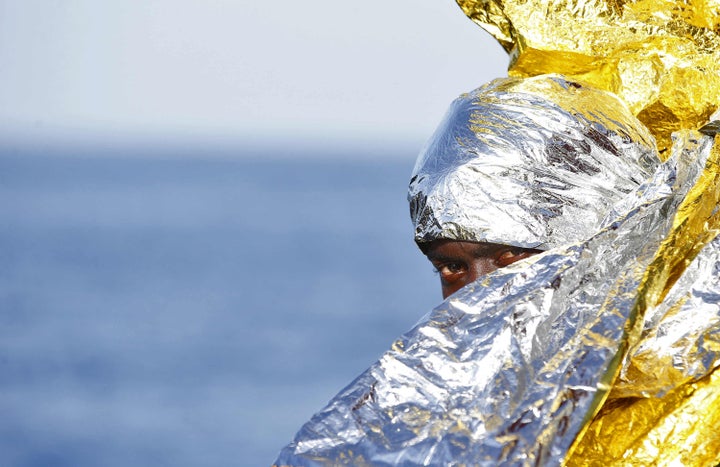 ROME -- As winter approaches, finding accommodation for incoming refugees is growing more challenging and pressing. About 100,000 refugees are currently in Italy, and Pope Francis has helped some 22,000 find shelter in Catholic parishes. But local authorities are constantly seeking new solutions, and despite the looming winter, asylum seekers are continuing to arrive. 

The situation is most dire in the Friuli-Venezia Giulia region, located on the border with Slovenia, where a shortage of accommodation facilities is forcing hundreds of refugees -- primarily Afghanis and Pakistanis -- to sleep outdoors.
In the Friulian town of Gorizia, at least 70 people have set up tents on the precarious, flood-prone banks of the Isonzo river. Despite evacuations, asylum seekers continue to camp on the river banks, not knowing where else to go. In the nearby city of Udine, 150 refugees are spending their nights outdoors, and in Pordenone, around 20 refugees sleep outside.
PHOTO GALLERY
Refugees Spend Their Nights Outdoors In Udine
In Trieste, the capital of Friuli, a program to enable local families to take in asylum seekers will launch in late November, according to Italian newspaper, La Stampa. Ten people have volunteered so far. And although the Ministry of Interior has repeatedly warned families of the complications of inviting refugees into their homes, insisting that only institutions have adequate infrastructure, more and more Italian families are taking in asylum seekers to house them temporarily.
Perhaps the most famous case is that of a professor living in Treviso, Antonio Silvio Caló, who has been hosting six young men from Africa for months. Families in Treviso, as well as in Turin, Parma, Genoa and Asti have followed Caló's example.
Most of these families are not actually taking in refugees who have just arrived in Italy. They mostly shelter those who have already been processed by the country's System for the Protection of Asylum Seekers and Refugees. Many of these refugees have been granted asylum -- and have already picked up some Italian -- and are ready to start the process of integration.
Families who have a bed to offer are guaranteed reimbursement, from provincial governments, for hospitality expenses of around 400 euros ($420) monthly, according to La Stampa. This money can be used to cover basic needs such as food, personal items or clothes.
Host families get additional support from other associations and NGOs, which provide legal, bureaucratic, and psychological assistance to refugees. Far too often, when they arrive, asylum seekers are suffering from emotional trauma after the experiences they have endured, both during their long journeys, and in the countries they've fled.
It can be helpful when host families share a cultural background with the refugees they take in -- asylum seekers can take comfort in a familiar place, food or language. In and around the Asti province, 50 of the 62 families currently hosting refugees have non-Italian backgrounds, Alberto Mossino, head of Piam, an Italy-based NGO, told La Stampa.
As winter approaches, some 200 refugees occupying a camp set up by the Italian Red Cross in Rome will face grave challenges. By late September, the tent city's coordinator Flavio Ronzi had sought out help from municipal authorities help to establish a more suitable accommodation system for people in transit. But since Ronzi lodged that request, Rome's Mayor Ignazio Marino has been ousted. For the moment, it's unclear what will happen to these asylum seekers, who hail mostly from Eritrea and include women and children.
Many refugees have been using their time in Italy to give back to their host communities -- some offer English classes to their neighbors, and others lend a hand in cleaning up the streets or help during emergencies, such as when a tornado swept through the outskirts of Venice in July.
At Gioiosa Ionica in Calabria, asylum seekers work, play soccer and clean the city as they wait for their new lives to begin. 
PHOTO GALLERY
Refugees in Gioiosa Ionica, Calabria
This story originally appeared on HuffPost Italy. It has been translated into English and edited for clarity.
Calling all HuffPost superfans!
Sign up for membership to become a founding member and help shape HuffPost's next chapter