Italy's new hard-line interior minister prevented a rescue ship carrying 629 migrants from docking on Italian shores, leaving them stranded at sea for a day before Spain accepted them.
The Aquarius, a rescue vessel operated by aid organizations Doctors Without Borders (also known as Médecins Sans Frontières) and SOS Mediterranée, was forced to wait in the Mediterranean Sea between Italy and Malta after failing to receive guidance from Italian authorities. Spain on Monday allowed the ship to dock in the city of Valencia, a rare move for a country that typically keeps its borders sealed.
The passengers had been rescued in six different operations, according to SOS Mediterranée. They included 123 unaccompanied minors, 11 other children and seven pregnant women.
"They are becoming more anxious & asking when they will be able to reach shore," SOS Mediterranée tweeted Monday.
Matteo Salvini, Italy's new interior minister, prevented the passengers from disembarking in his country on Sunday.
"Starting today Italy will begin to say NO to human trafficking, NO to the business of illegal immigration," Salvini wrote in a Facebook post. Italy shouldn't have to shoulder the burden by itself, he added, when other European countries aren't doing their fair share.
A request to allow the migrants to disembark in Malta also went nowhere, according to Doctors Without Borders.
"By closing their ports, Italy and Malta have not only turned their backs on more than 600 desperate and vulnerable people but also on their obligations under international law," Elisa De Pieri, Amnesty International's Italy researcher, said in a statement.
"There is an urgent humanitarian imperative here," added Vincent Cochetel, the United Nations refugee agency special envoy for the Central Mediterranean. "People are in distress, are running out of provisions and need help quickly. Broader issues such as who has responsibility and how these responsibilities can best be shared between States should be looked at later."
"It was very dark and we could only hear their screams until a helicopter arrived and lit up the scene," Alessandro Porro said of the rescue. "At the moment we are like an ambulance that has been stopped and we don't know where to go."
"We will not turn Italy into a huge refugee camp," he wrote. "Italy has stopped bowing down, it's now time to say no."
This article has been updated with comment from Porro.
Support HuffPost
The Stakes Have Never Been Higher
Related
Before You Go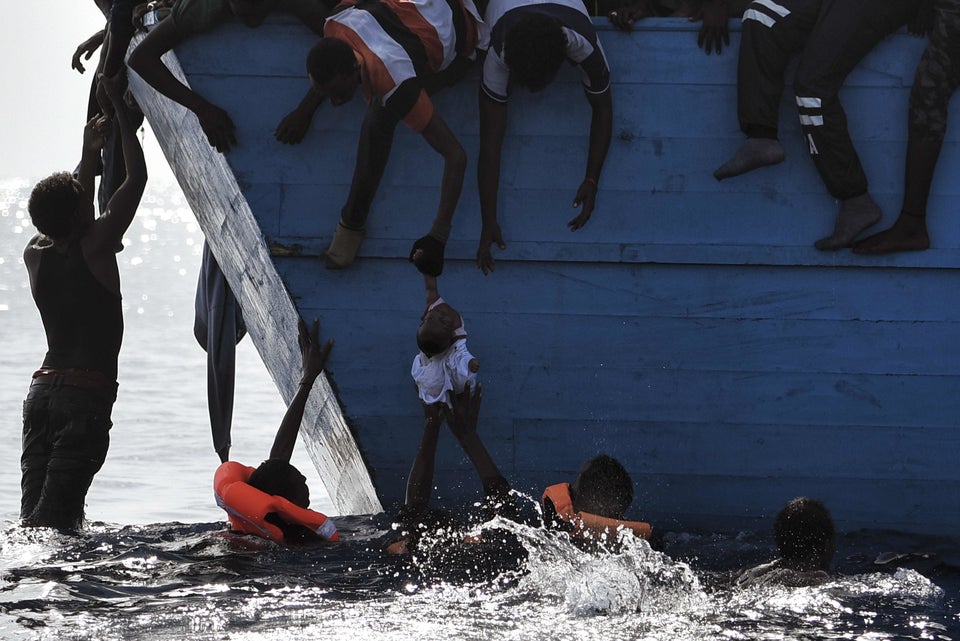 Migrant crisis in the Mediterranean
Popular in the Community